Description
See what's going on in the region with local growing, weaving and dying, and learn why it matters! Co-sponsored with Rust Belt Fibershed.
Tickets are $50 each including lunch, or our $15 limited income option.
Early Bird Special $40 each until September 1st.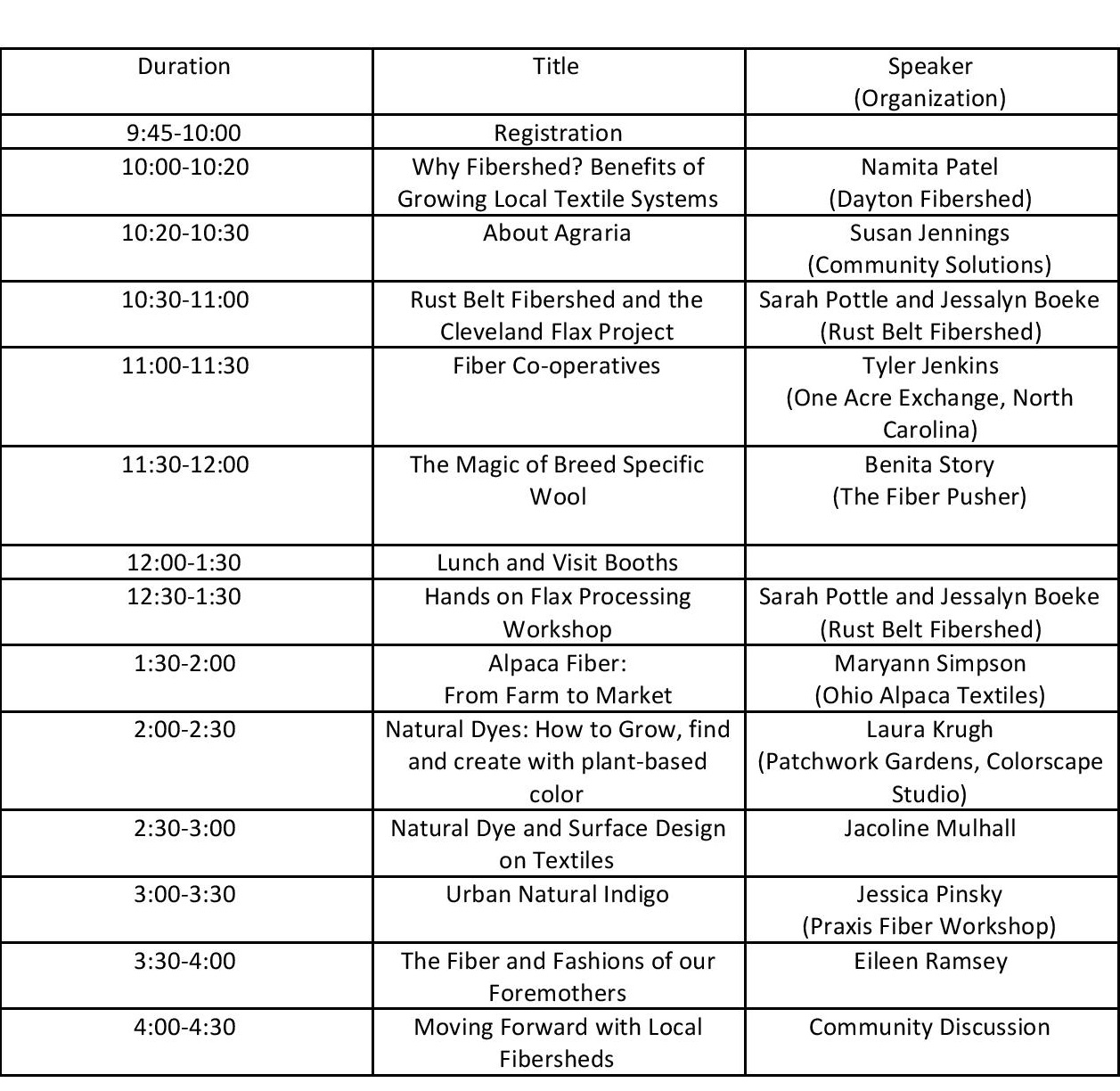 Speakers Include:
Namita Patel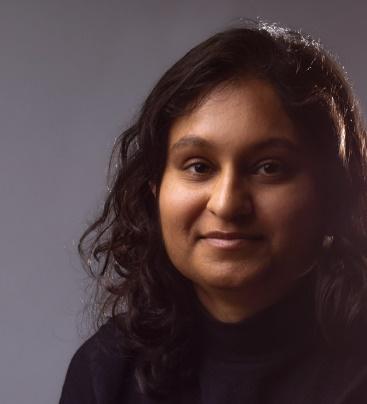 Why Fibershed? Benefits of Growing Local Textile Systems
"Conventional textile production systems around the world are unsustainable and come at high environmental, social and economic costs. Fibersheds present an alternative to these models - they regenerate ecosystems, create community and grow local economies. We can translate the gains we have made in regenerative agriculture and the local food movement to textiles by re-localizing our clothing."
Namita Patel is the founder of Dayton Fibershed, a knitter and natural dyer. She is an analyst and volunteer at Community Solutions-Agraria and Dayton Urban Grown (an urban vegetable farm). She completed Seed School at Rocky Mountain Seed Alliance and is currently completing a Permaculture Design Certificate at Cincinnati Permaculture Institute. Namita explores the intersection of food, fiber, and farming in her analysis and experiments in the field.
Sarah Pottle &

Jessalyn Boeke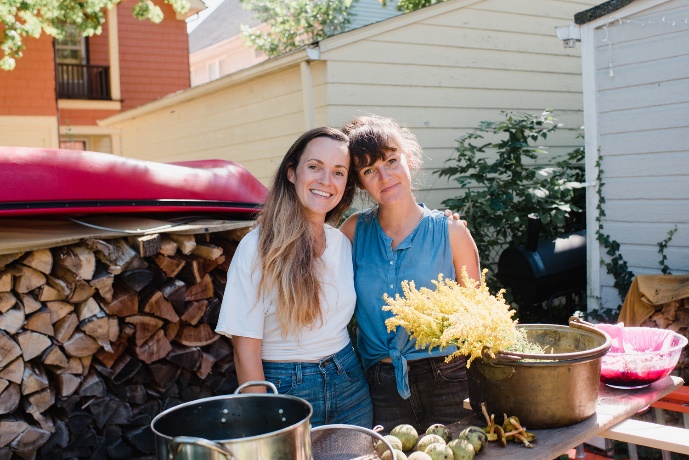 Rust Belt Fibershed and The Cleveland Flax Project
Rust Belt Fibershed (a 250 radius outside of Cleveland, OH) will explain the goals of a larger fibershed, along with opportunities for people to become involved all over our region. As we focus our efforts on regeneration, we will be emphasizing the connection between our textiles and our local our waterways, the health of our soil, and we will further explore topics such as fiber pools and local processing. Additionally, we will be presenting an overview of The Cleveland Flax Project and explain the possibility of farming bast fiber in this Fibershed.
Jess Boeke and Sarah Pottle are educators, natural dyers for Drift Lab Textile Co in Cleveland, and the co-organizers of Rust Belt Fibershed. They are eager to engage the public in important conversations about the origin and true cost of our clothing. Through organizing Rust Belt Fibershed, they hope to create a platform that connects all of the players- including the consumers- in a supply web that regenerates health- rather than extracts value- of our social, ecological, and economic systems.
Benita Story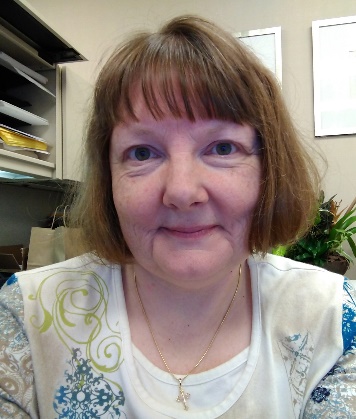 The Magic of Breed Specific Wool
"If you believe that wool is itchy, then you need to understand that all wool is not the same. The wool used for commercial fabric is rarely that which is meant to be worn next to the skin, and really should be used in other goods. Here's your opportunity to learn which breeds of wool should be apparel and which are better suited for other uses. And some that shouldn't be used at all."
Benita Story has worked with breeders and shepherds for nearly a decade to bring the best of the different breeds' wool to market and to educate the public on the best uses for that wool. She produced a podcast for over 4.5 years, is part owner of a wool retail business, has judged fleeces at local fiber festivals, and is currently the host of The Fiber Pusher, an educational YouTube channel. Benita also uses wool and wool products in spinning, knitting, weaving and dyeing projects, and has been an instructor in these disciplines for nearly 15 years. It is Benita's objective to teach the public that not all wool is created equal and why.
Laura Krugh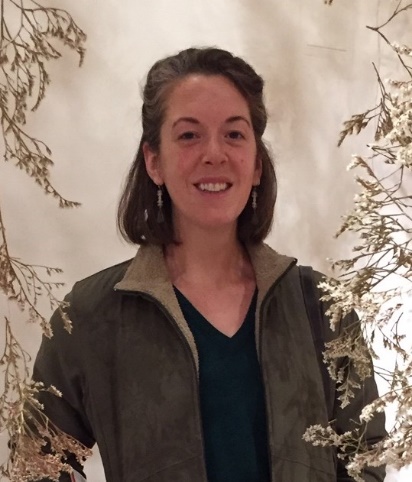 Natural Dyes: How to grow, find, and create with plant-based color
"Southwest Ohio can provide a rich palette of colors for the curious natural dyer. Many native species provide beautiful dyes while other colors can be acquired through cultivating easy to grow plants. Learn how to use nature's resources to color your wool fibers. There is so much delight and joy to be found in connecting with the land this way."
Laura's fiber pursuits include spinning yarn, natural dyeing, and weaving. From a young age she dreamed of simply being a "craftswoman," but never really knew what that would look like. So, for the last 6 years she's been trying to figure that out. Additionally, Laura spends her days gardening at Patchwork Gardens with friends and her sweetheart, George.
Jacoline Mulhall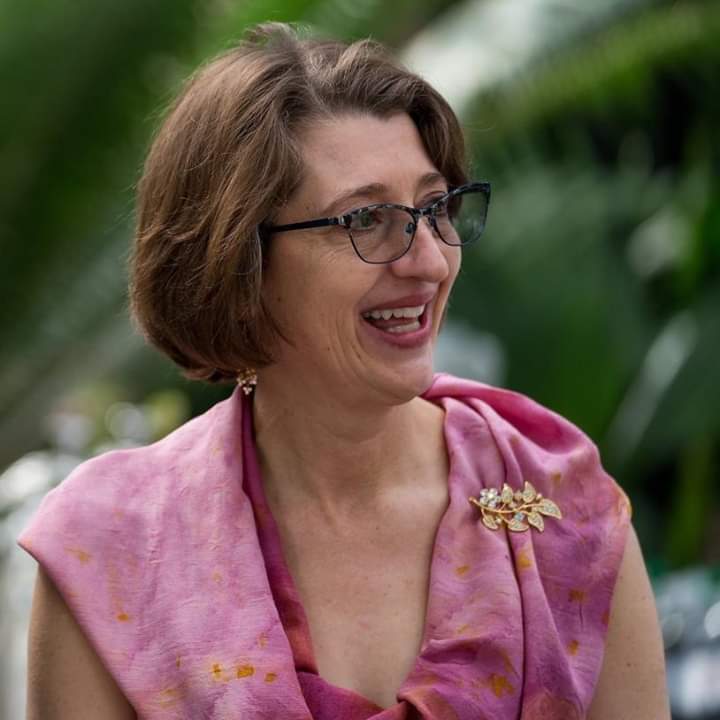 Natural dye and surface design on textiles
Will share examples of botanical printing, shibori and embroidery on silk, wool and linen. Explain how some of these designs are created.

Jacoline enjoys working with textiles from the time she was a girl watching her mother sew and playing with the fabric scraps. For her, art often comes from a place of joy and play. Her knowledge of natural dye and surface design is from self study, experimentation and workshops with talented fiber artists. Jacoline has a garden with dye plants at her home in Yellow Springs and enjoys foraging for dye plants in near by fields. In addition to dyeing she enjoys creating inks and paints with local plants and stones. Jacoline is especially inspired by natural dyers and shibori artists in Japan where she lived with my family for four years.
Eileen Ramsey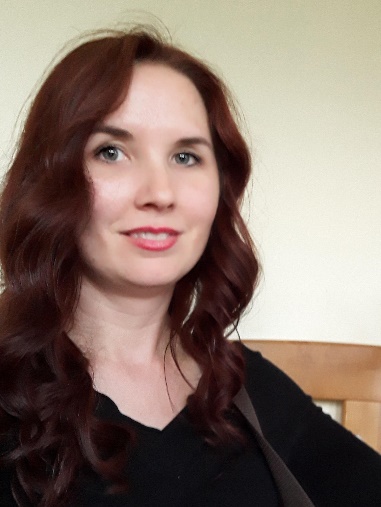 The Fiber and Fashions of our Foremothers
If you think using natural fibers is a new idea, think again! Our foremothers grew and processed wool, linen, hemp, and flax with which to make their cloth. Join Eileen Ramsey as she walks you, layer by layer, through a typical Colonial woman's garb.

Eileen Ramsey is a research librarian with a passion for historic textiles. She dabbles in experimental archaeology and sews Colonial costumes using period appropriate materials and techniques.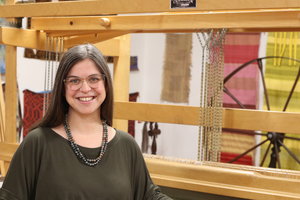 'Urban Natural Indigo', farming with the community in Cleveland, Ohio
Praxis Fiber Workshop, a community textile organization, is in its second year of farming natural indigo on 4 city land bank parcels in Cleveland, Ohio. This presentation reflects on the partnerships, neighborhood and challenges faced while growing natural indigo in this climate and the journey to process the Japanese species of indigo into traditional sukumo.
Jessica Pinsky is the founder and director of Praxis Fiber Workshop. Originally from Akron, Ohio, she began teaching at Cleveland Institute of Art in 2011 in the fiber department. Shortly after, CIA announced it would downsize the department and Pinsky worked with the institution to relocate the looms and open a separate non profit textile studio where students could still receive credit for classes and the facility would be open to the entire community. Praxis has now been open for 4 years and hosts an art gallery, workshop, private studios, digital weaving lab and natural dye project.
Organizer of Dayton Fibershed Day
 Agraria, our center for regenerative practice, is an educational and research center that explores and demonstrates the benefits of regenerative practices at multiple levels—from the environmental, economic, psychological and social, to their impact on human health and well-being. Soil regeneration is the root-bed of this work.