Description
ADVANCED ONLINE TICKETS HAVE SOLD OUT!
*TICKETS ARE AVAILABLE AT BODY ON CASTRO TILL GONE
Get your tickets there to save money and guarantee your admission.
**LIMITED TICKETS AVAILABLE AT THE DOOR AS CAPACITY ALLOWS
We can always get people through the door, but the number and wait depends on flow and no shows.
LOOKING FORWARD TO SEEING EVERYONE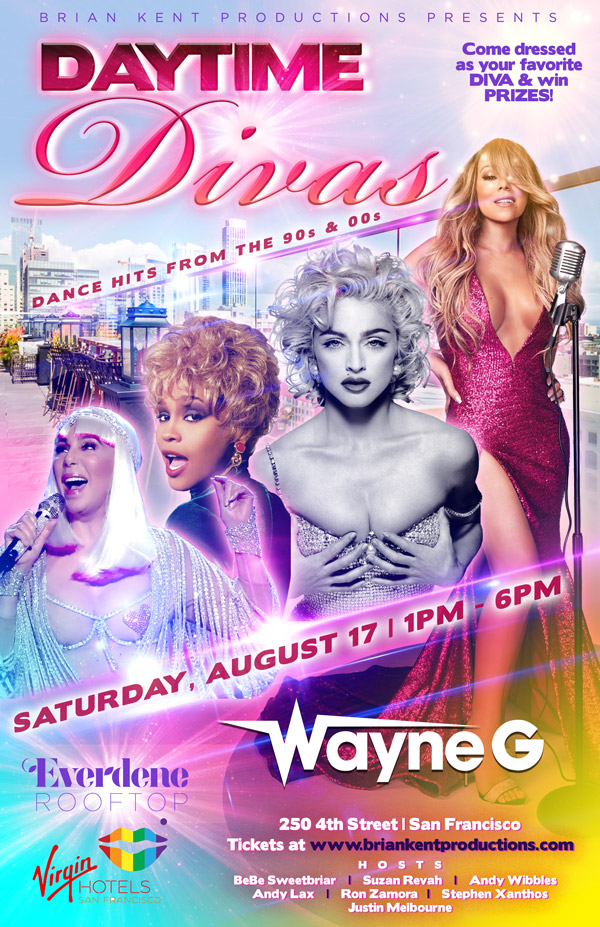 IT'S TIME TO CHANNEL YOUR INNER POP DIVA AND BRING HER TO THE DANCE FLOOR!

The Daytime series is back after a SOLD OUT Daytime Disco event, but this time we're bringing the DIVAS! Channel all of the pop divas with their big anthems into one rooftop overlooking San Francisco and you've got the DAYTIME DIVA party!

Back one again from London, the legendary WAYNE G returns to to deliver a pop diva tea set like only he can do!!