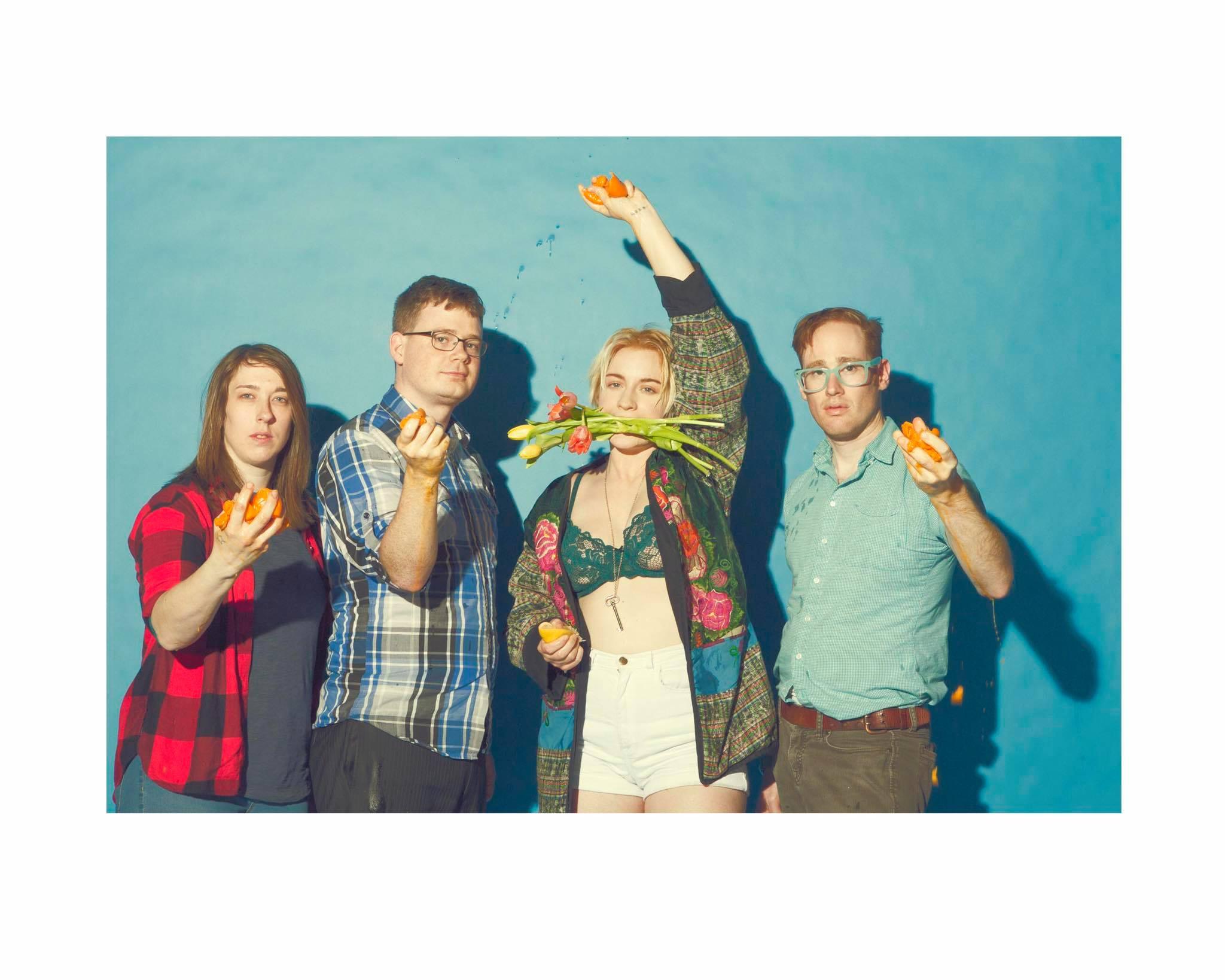 About this Event
Chicago quartet DAYMAKER is sure to make you bop around with their interstellar space rock and far-out attitudes. This crew has been a staple on the DIY scene and their 2015 releases Amen/Forever & Wilderness put them on the map. Their most recent release, Condos (recorded with Michael Mac of Pallet Sound), brings a more chaotic and aggressive DAYMAKER with Erin Delaney's potently boisterous vocals at the forefront. Egon Schiele's guitar work tosses from side to side as Whitney Mikilan's seemingly accidental percussion precisely fills in the gaps between each screechingly distorted guitar riff. Eric Newmiller's low end pummels onward to keep it all grounded. If you've seen DAYMAKER before, you haven't seen them like this. Get after it and freaking lose yourself.
CAMP HOWARD emerged out of the high energy DIY scene in Richmond, VA. After playing shows nearly every night for months, they released their debut self-titled album- a product of their early acoustic bedroom songwriting projects, their first laid-back indie rock efforts as an established four-piece, and their heavier more aggressive punk influenced experiments. Since their debut release in 2016, the band has continued to write new material and tour with an emphasis on tight musicianship and honest self-expression.
EVENING GLOW is an indie rock group based out of Chicago and was formed in the summer of 2015 by Aidan Cada, Vincent Tieri, River Snyder, and Aaron Cada. Combining elements of lo-fi, dance rock, and dream pop, their debut Letters From Home was released this past September and was shortly followed up by a string of singles including the Perfect Harmony EP released the fall.
BIKE COPS are passin out citations left and right to anyone that doesn't make it out earlier enough for their set. They've been Bottle veterans for five years now and boy have they evolved. Their first show here went down before they had any recorded material and now they come strutting center stage to offer their thickest and most energized material to date. Grunge, pysch, and fuckin' rock 'n' roll man.