Event Information
Location
ABCs Office
7083 Hollywood Blvd
Los Angeles, CA 90028
Description
Learn how to get girls during the day! No need for bars, clubs, or dating sites. Are you ready for sunny skies, fresh air and beautiful women?
Do you live in the Los Angeles Area?
Do you want to master interracial dating?
Do you want to be confident when approaching attractive women?
Do you simply want to have more options with the women of your choice?
If you answered YES to any of these questions, you are in the right place. You can now learn how to approach women in streets.... in broad daylight!. If you are tired of bars, nightclubs, or just don't have the time to go out at night, there IS another option.
Daygame allows you to meet attractive women during the day, the type of women you would never meet at night, these ypes of ladies have solid careers and are usually beyond the "party phase".
And did you know that Hot women rarely get approached during the day?! Think about it... how many time have you walked around during the day and seen someone who you thought was attractive? Chances are when you saw her she was alone! Meeting and talking to women during the day is actually easier! You never have to worry about her friend taking her away to the bathroom or ruining your interaction again.
Now you are probably asking yourself how is this possible? And, how do I go about it?
How can I talk to that hot women walking, sitting, or shopping herself during the day?
Our

Day game work shop

is designed to get you the maximum results in the shortest amount of time possible while being totally flexible and customized to you.

It's a fun and intense 2 day workshop where you get to learn and train with some of the greatest Daygame coaches in the nation.

Its designed so you can approach anyone anywhere! For example at the bookstore, the grocery store, parks, or coffee shops. Actually, you cand use these skills anywhere and anytime.

When you sign up, you get immediate access to pre-workshop homework to get you acclimated so that you can hit the ground running accelerating your learning experience.

Learn how to start and continue a meaningful conversation while keeping it playful and fun.....without gimmick or routines.

Learn how to avoid the dreaded friend zone and have her view you as a potential mate.

Our coaches will give you immediate real-time feedback so you improve instantly with each approach so that you will see progress from hour to hour, even minute to minute!
No matter where you are staring from, everyone gets positive results.
From the quite shy guy to the guy that can talk to everyone.... we can teach you how to build attraction.
Our students have gone from shy and quite, to being able to get an insta-date. Our coaches will have you getting numbers in no time. We even have had situations where beautiful relationships develop during the workshop and lead into long term relationships. That's right some guys have met their girlfriends during our workshops…the results can be endless.
Whatever you choose to do on your workshop is up to you. But you will leave more comfortable talking to and approaching during the day while improving your interpersonal communication skill set with women.
But there is 1 catch!
This workshop is not for everyone. One of the ways we can get you results is by limiting the class size. By keeping it small and cozy it allows up to give everyone individual personalized attention. We do this by working with 1-3 students MAX. If you want to work with 20 other guys or head into the field where no one will pay attention to you, this is not the workshop for you.
If you have been getting the same result with women, it's probably because you are doing the same incorrect thing over and over.
At this point you are probably thinking " Yes, This sounds great! But is it for me?" or "Yes, this looks like an amazing workshop,BUT I need to think about it first". We understand and plenty of people think this way, and chances are these same people are in the same situation with women as you are.... or even WORSE!
Separate yourself from the pack and step up your GAME!
You have a choice to make today to invest in yourself and change your future.
1. You can continue doing something that probably doesn't work and continue to get the same results as before.
OR
2. You can make the decision, which few make, and take control of your dating life.
Read what satisfied clients have said about The ABCs of Attraction including our very own Certified Coach Ozzie:
"Ozzie, our approach coach is great. The man was sick during the whole BC, but you couldn't tell at all. He is a true professional and really great at helping you master the exercises that will improve your pick up game. He is there with great insight on your interactions right after you finish a set. On the first day, he handled obstacles for me with ease. Also his ability to come in under the radar and give you directions and encouragement while in set is remarkable."
-Teddy Bear, (Orange County, CA)

"This part is really inspiring! I mean APB, Johnny and Ozzie are cool guys, but they are not good looking by the standard of American society. APB is short, Johnny is chubby, and ozzie is short. But these guys are getting the girls. So, in my mind, if these guys can get good at the game, then surely I can do it and for that matter, any Asian brother out there."
-Tornado, ( Los Angeles, CA )
1. DAY GAME & DATING WORKSHOP ($600 USD)
As fun and exciting as it is to hit the club scene, how many times have you gone to work or gone to the grocery store and you see the gorgeous potential future mother of your child??And NOT know what to say?! Let us show you how to successfully approach women anytime, anywhere. These are two funfilled, mind-blowing days (Saturday and Sunday) which includes: 1 hour of lecture and 4 hours of field work per day, including demonstrations by your ABCs Certified Coach.

2. NIGHTLY FIELD CRITIQUE ($250 USD)
Great for new and existing students looking to get some vital feedback on their current game. If you have sticking points or areas you find yourself struggling with, nothing is better than having a set of professional eyes pick apart your game and give you instructions on correcting the issue. This is 1 full night of going out to a bar or club and includes a final debrief at the end of the night.

3. PERSONAL MENTORSHIP BOOTCAMP ($1950 USD)
You get three solid day and three solids nights (Fri to Sun) with Ozzie on a one-on-one basis (for ABCs Certified Group Bootcamps, go to the ABCs of Attraction course & event page). Not only will Ozzie push you beyond your limits and show you what you're capable of during your 3 day session, he will also give you a foundation to build upon as your game grows over time. This experience WILL change your life.
Ozzie is a Latino American pick-up artist and renowned ABCs of Attraction's Certified Instructor for the Los Angeles Area that focuses on both day and night game
.
Ozzie who has been featured on The Soup! E channel and Portuguese Globo TV, has been personally trained by JT (Know as the Asian Hitch and featured as the world's greatest Asian Pick-Up Artist) JT has been seen on NBC,Asian Week, New York Magazine, LA Weekly and ABC.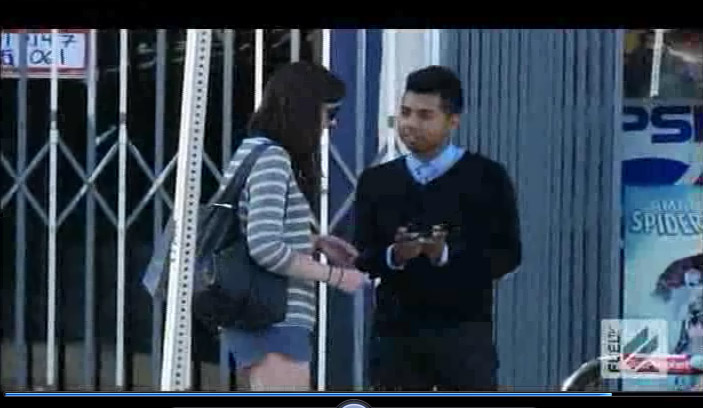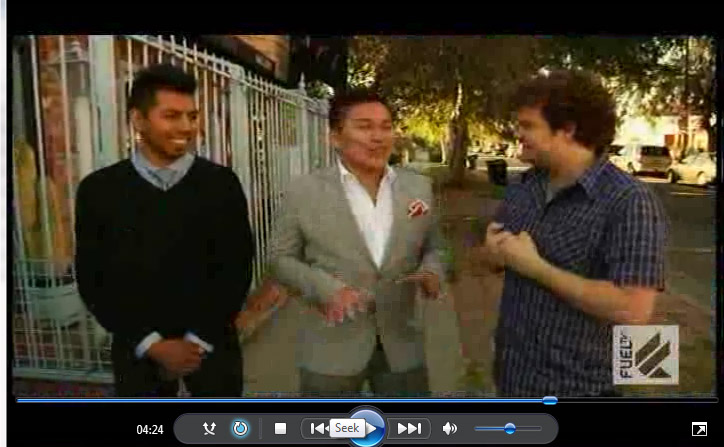 Sign up now as availability is limited!
Place your deposit-
Get your pre-homework assignment (Bootcamps only)
Confirm the day & time of your appointment (our office number is 1-888-689-GAME (4263)
Start your engines!!!


(Alumni Brothers should ask about our EXCLUSIVE 25% DISCOUNT and other Alumni-Only Offers)

Contact the office at 1-888-689-GAME (4263) or email us at support@abcofattraction.com
For the complete syllabus click here for details.

Date and Time
Location
ABCs Office
7083 Hollywood Blvd
Los Angeles, CA 90028