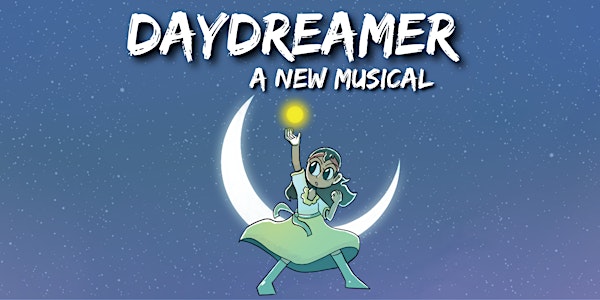 DayDreamer: A New Musical - Staged Reading
Location
City Heights Performance Annex
3795 Fairmount Avenue
San Diego, CA 92105
An exciting staged reading of an all new Latino musical!
About this event
Primavera is a land of mystical mishaps and magical mayhem, where serenades are as strong as swords and dreams can break the very fabric of reality.
"Noche", awakened from her Multi-Millenium mimis, schemes to steal the Sun and stars from the sky. With an endless night looming over the horizon, Candelaria, a child terrified of shadows, must overcome the overwhelming to bring light back to a broken world.
An adventure of sky-shattering proportions awaits in a New Fantasy Musical inspired by Latino Culture and Shonen Anime!