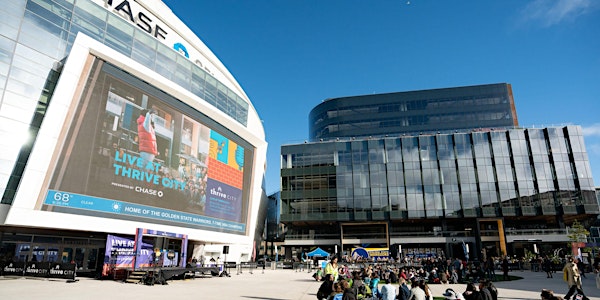 DAYBREAKER SF // 10-YEAR TOGETHER TOUR
WELCOME TO 10-YEAR TOGETHER TOUR empowered by Daybreaker
Date and time
Sunday, April 2 · 10am - 1pm PDT
Location
Thrive City at the Chase Center 1725 3rd Street San Francisco, CA 94158
About this event
Welcome to our 10-Year Anniversary Together Tour.
We chose the theme "Togetherness" to shine a light on the importance of belonging, friendship, and real social connections to support a meaningful life — and to heal the world.
On Sun, April 2nd — Daybreaker is hosting a wild floral-themed dance party (with yoga) at Thrive City, the outdoor plaza at the Chase Center. It'll be a unique chance to celebrate life in this beautiful space. We've got so much fun that awaits you from our uplifting emcee, Elliott LaRue, to our wonderful yoga teacher, Danni Pomplun from HAUM Studio. Our most recent event (at Grace Cathedral) sold out, so grab one before they're all gone!
We promise to deliver memories to bond us and music to heal us. All you have to do is wake up & show up — for yourself and each other.
See you on the dance floor, fam. Lezzgo! 💖