Description
Not exactly night fever —but mischievously close.
Friday December 1st, we're hosting a '70s-style Studio Fifty Formal. Imagine you're invited to a holiday bash at Studio 54 and the year is 1974.
So bring on the bell bottoms & platform shoes — we'll provide hot tunes from Wade Hammes and a disco dancefloor full of surprises. And word at the North Pole is one of the Clauses may break from the toy shop to make a 'lil appearance...
Oh and bring an extra coat for a good cause — we've teamed up with Thrive DC to host our second annual coat drive for people experiencing homelessness in DC. Give a coat and we'll enter you to win two free tix to our next event (!)
See you on the dancefloor.
THE LINEUP
// Yoga 6 - 7am / Dance Party 7am - 9am
// Special surprises & performances
// Free coffee, healthy juices & breakfast treats
---
WHAT IS DAYBREAKER?
Daybreaker is creating an entirely new genre of experience.
It starts out as a dare from your friends or an article that sparked your curiosity... and ends up as the best decision you could make to re-imagine your morning and add a dose of mischief to your life. Our lives are often so predictable, so routine — which is why we come together to wake up our senses — all of them.
At Daybreaker, we dance our faces off before work and feel gloriously healthy while doing so. We gather in community to participate in something greater than ourselves. Daybreaker is about choosing to live life differently, choosing to be happy, and choosing to pursue the best versions of ourselves. See you on the dance floor.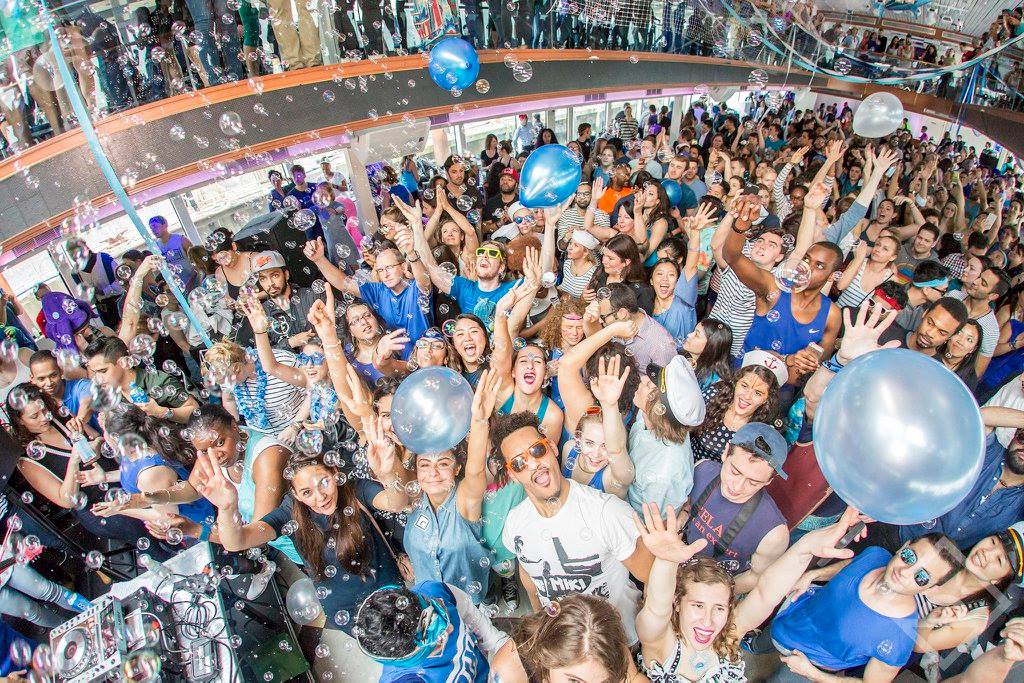 Save
Save
Save