Description
We're waking up with a Daybreaker this Halloween.
Tuesday October 31st, the sun will rise in an extra mischievous way as Halloween puts its spell onto our city (ooOOoo). Get ready for a morning of festive moments and fresh beats.
Also, for all Daybreaker events across the U.S. this month, you'll be given the option to donate $5 (or more) towards hurricane relief for Puerto Rico.Let's support our fellow humans who need us right now!
So dress like anything that bumps in the night or as your fave hip hop trio (get it? The whole Bad and BOOjee thing?) — and we'll see you on the dance floor.
THE LINEUP
// Yoga 6 - 7am / Dance Party 7am - 9am
// Special surprises & performances
// Free coffee, healthy juices & breakfast (trick-or)treats
---
WHAT IS DAYBREAKER?
Daybreaker is creating an entirely new genre of experience.
It starts out as a dare from your friends or an article that sparked your curiosity... and ends up as the best decision you could make to re-imagine your morning and add a dose of mischief to your life. Our lives are often so predictable, so routine — which is why we come together to wake up our senses — all of them.
At Daybreaker, we dance our faces off before work and feel gloriously healthy while doing so. We gather in community to participate in something greater than ourselves. Daybreaker is about choosing to live life differently, choosing to be happy, and choosing to pursue the best versions of ourselves. See you on the dance floor.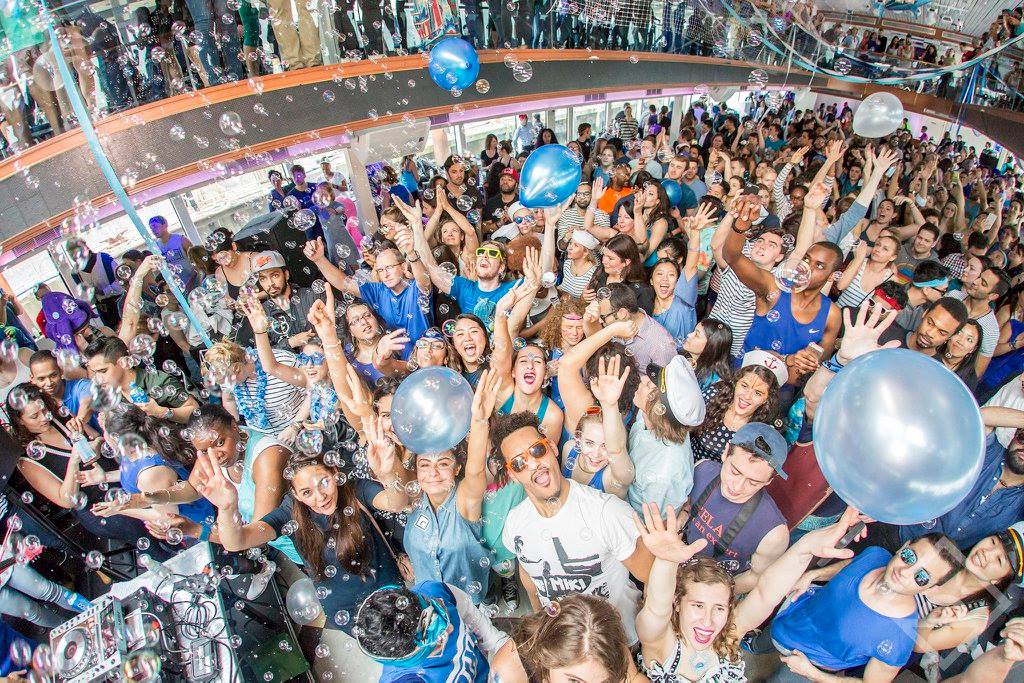 Save