Monday, November 1st, let's come together again IRL at Hotel Arena for a morning filled with love & mischief!
About this event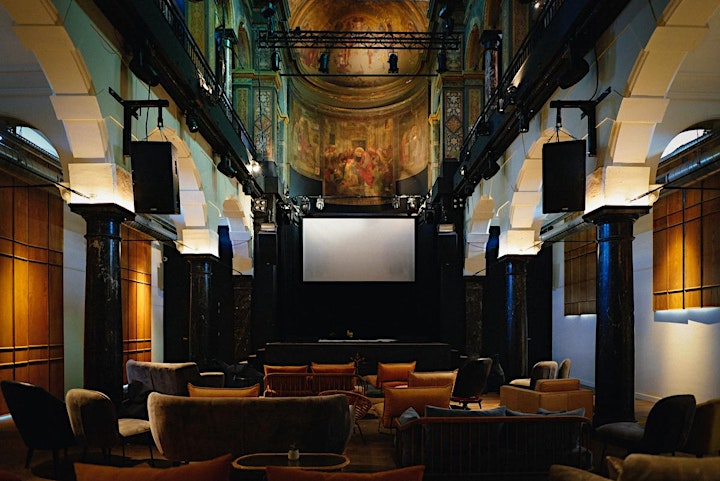 Zet een dik kruis in je agenda op maandagochtend 1-11-2021, want we trappen de novembermaand af op een unieke manier. We mogen EIN-DE-LIJK weer samen dansen! En dat is wat ons betreft genoeg reden tot een ochtendfeest. Hotel Arena vormt het decor van een reünie tussen jou en de dansvloer.
De drooglegging van het dansen is geschiedenis. Wij kunnen ons geen betere plek bedenken om dit te vieren als grote zaal van het monumentale pand van Hotel Arena. Het is de plek waar je praat en luistert, ontdekt en bewondert, thuis komt, uitgaat en jouw horizon verbreedt. Een perfecte match met Daybreaker.
Om te vieren dat we weer mogen pakken we groots uit! Toeters, bellen, clowns en acrobaten. We nodigen je graag uit voor Cirque du Daybreaker: Back to the Dance Floor.
Er is slechts een beperkt aantal tickets beschikbaar, wacht daarom niet te lang en koop een ticket nu het nog kan.
Tot op de dansvloer!
——————
Daybreaker Amsterdam Family — We're back. IRL. ☀️💃
After months of turbulent waters, we're safe to return to the love and freedom of the dancefloor. And we're picking right back up where we left off: together under the extravagant chapel at the Hotel Arena.
At sunrise on Monday, November 1st, you're invited to celebrate life with us. We're going to create magic. You are your greatest masterpiece and together we will honor the performer that lives within each of us.
As the sun lights up the chapel's colorful walls, we'll awaken our bodies with an hour-long yoga flow. Shining Lamas will shower us with glitter to help us sparkle like the universe. Then, it's time to dance. DJ Mara Wells hits the deck while Breaksquad creates electric moves on the dancefloor. Edson da Graça will pick up the mic to transform the rest of our day into one full of energy, intention and joy.
This is the reunion we've all been waiting for— a time to play, a chance to let music rattle our bones and give ourselves the movement we've been craving. ⚡️ A morning to feel connected, inspired and loved.
We cannot wait to see you on the dancefloor.
——————
THE LINEUP
6.00 - 7.00 | YOGA
+ Please bring a yoga mat
7.00 - 9.00 PM | PARTY
+ Feat. DJ Mara Wells, MC Edson da Graça, Breaksquad
+ Free coffee, healthy drinks, yummy breakfast bites + more (while they last!)
+ Live Performances and Special Surprises
——————
SAFETY