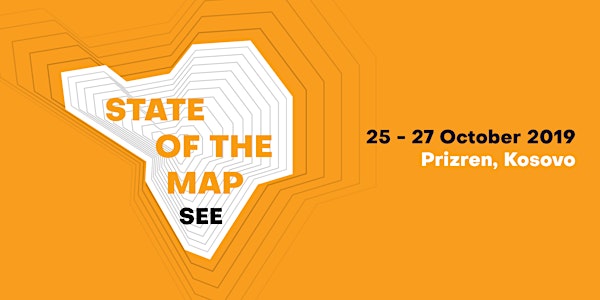 DAY Ticket - State of the Map SEE 25 - 27 October, Prizren, Kosovo
This ticket gives you access ONLY to talks and workshops. Find your own accomodation.
When and where
Location
Prizren Uke Bytyqi Prizren Albania
About this event
State of the Map Southeast Europe, a three-day conference that brings together mappers community.
State of the Map Southeast Europe is a three-day conference which brings together stakeholders in the OpenStreetMap and Geographic Information Systems (GIS) ecosystem.
Mappers, software developers, academicians, NGOs, business leaders and users of OpenStreetMap from Southeastern Europe countries will come together to create opportunities for knowledge exchange, networking and partnerships.
Prizren, Kosovo
+383 44 233 967
sotmsee@flossk.org
sotmsee.org