Celebrate Day One of New Year's Eve 2021 on Thursday, December 31, 2020.
About this Event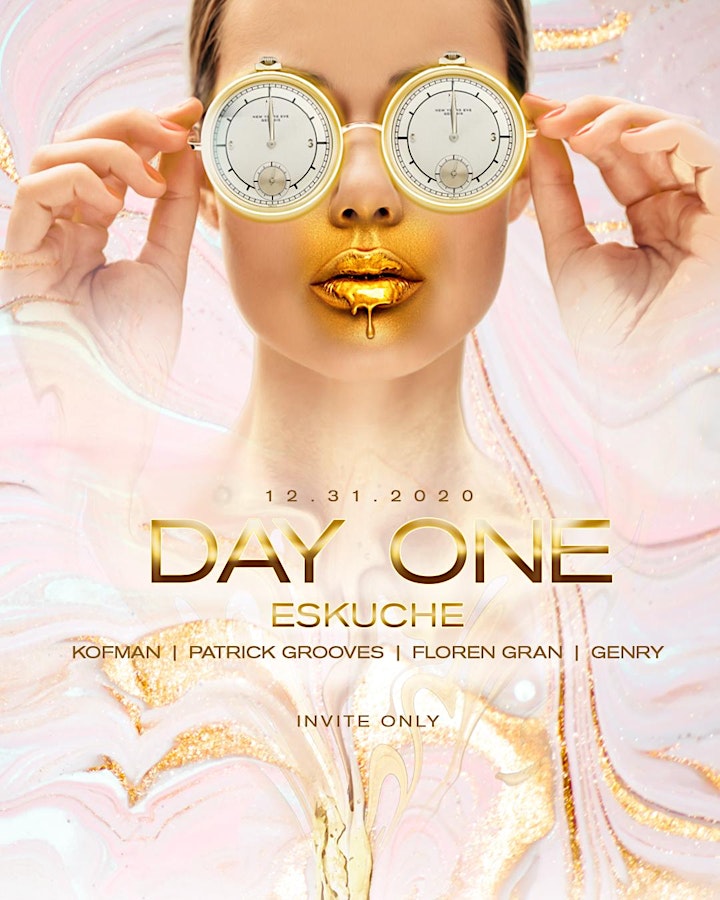 What a Year! A rollercoaster of epic proportions and apocalyptic connotations. We invite you to escape the world as you know it and enter "Day One". An immersive experience for those that deserve it. We invite you to celebrate with us.
Event Details
A full production boasting Funktion One sound.
State of the art lighting and a VIP experience for every single guest.
We are selling VIP sections for groups of 8-10 people.
Music
Eskuche (Elrow, Hot Creations, Relief Records)
Kofman (fr_sh air, Inmotion Records)
Patrick Grooves (Mixmag, Cuttin Headz)
Floren Gran (fr_sh air, Miami)
Genry (NYC)
For table inquiries, please email contact@aimgroupny.com.
Please Note:
This event is invite only. The address will be released to attendees the day of.
Must be 21+ with valid ID. All sales are final.
Event will be held in accordance with all city guidelines and restrictions to ensure the safety of all attendees. All attendees will have temperature check upon arrival.
Date and Time
Refund Policy