Day of the Dead: Post-Mortems of Silicon Valley Failures
Description
Silicon Valley is unique in its toleration--and even celebration--of failure. Failure is not a badge of honor for its own sake, but an acceptable cost on the way to success: "Fail fast. Succeed Faster."

Even entrepreneurs known for being winners go through failures of many stripes--fizzles, flops, false steps, even frauds. Some are permanent; others are hard-won lessons on the way to the next big thing.

What can we learn from failure? What signs should entrepreneurs heed to declare a failed product, service, or start-up dead? In dark times, what are effective strategies to re-boot? How do the best failures yield valuable lessons and spawn something new?
Put on some swag from your favorite "failure" and listen to post-mortems of failures by Valley veterans who have experienced both the glory of success and the depth of failure.

Event Schedule:

6:00 pm

: Networking hour: Wear swag from your favorite "failure". Go on a treasure hunt in "Revolution: The First 2000 Years of Computing" to find some great "failures". Cafe will be open for beverages and snacks.

7:00 pm

: Panel Discussion


Featured panelists:
Justin Kan: YC Partner, Justin.tv & Twitch.tv Co-Founder
Justin Kan is an entrepreneur and partner at Y Combinator. Justin has founded many companies including: Kiko, the first AJAX web calendar; Justin.tv, a live video streaming platform; Socialcam, a mobile video sharing app (acquired for $60mm by Autodesk in 2012); Twitch, a video game streaming platform (acquired by for $970mm by Amazon in 2014); and Exec, an on demand maid service (acquired by Handybook in 2014). Justin graduated from Yale University with a degree in Physics and Philosophy.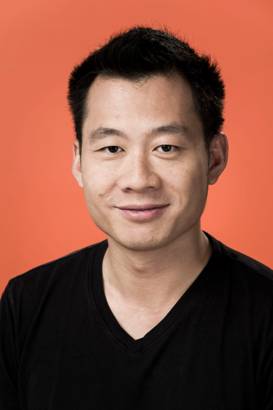 Kim Polese: Chairman of CrowdSmart, Former CEO of SpikeSource, Co-Founder of Marimba
Kim Polese is a tech entrepreneur and business leader with a deep background in bringing innovative products to the world. Ms. Polese currently serves as Chairman of CrowdSmart, an AI-based prediction platform that helps entrepreneurs accelerate market traction and funding, and helps investors identify promising startups. She alsoserves as Chairman of ClearStreet, whose financial wellness platform reduces employer healthcare costs and helps employees achieve financial health. Ms. Polese began her career at IntelliCorp, helping Fortune 100 companies implement expert systems to solve complex problems. At Sun Microsystems as Java's founding product manager she ledthe launch of Java in 1995. Ms. Polese then co-founded Internet software pioneer Marimba, serving as President, CEO and Chairman and leading the company to profitability, an IPO and a successful acquisition by BMC.
Ms. Polese advises numerous technology startups and serves on several boards, including TechNet, the Silicon Valley Leadership Group, the Public Policy Institute of California, the University of California President's Board on Science and Innovation and the Long Now Foundation. In 2011 she was named to the U.S. Commerce Department's Innovation Advisory Board. Ms. Polese studied computer science at the University of Washington, received her Bachelor's degree in Biophysics from UC Berkeley, and was awarded an Honorary Doctorate in Business and Economics from California State University. An Aspen Institute Henry Crown Fellow, Ms. Polese is the recipient of the numerous awards and recognition including Information Week's "Top Technology Executives," the National Center for Women and Information Technology Innovator Award and Time Magazine's "25 Most Influential Americans".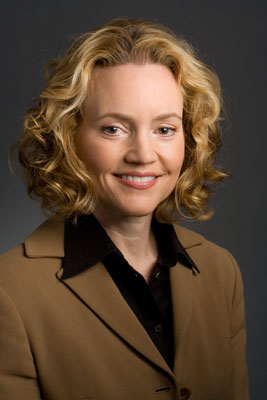 Bill Reichert: Garage Technology Ventures Managing Director & Co-Founder

Bill Reichert is Managing Director of Garage Technology Ventures and General Partner of Nordic Garage Ventures, a new venture fund focused on bridging European startups to the U.S. He spent most of his early career as an entrepreneur and operating executive before co-founding Garage in 1998. Bill invests in early-stage information technology and materials science companies, helping many get their start, including Pandora Media, LeftHand Networks, Kaboodle, WhiteHat Security, Tripwire, and D.light Design. He has been a board director or observer at CaseStack, WhiteHat Security, ClearFuels Technology, Simply Hired, MiaSole, D.light Design, ThermoCeramix, and VisaNow, among others. Bill earned a B.A. at Harvard College and an M.B.A. from Stanford University.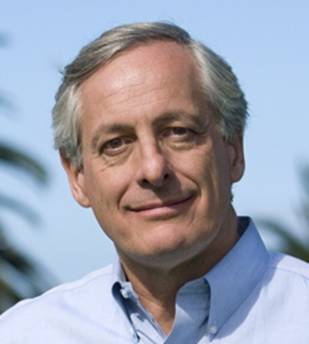 Hosted by the NextGen Advisory Board and the Exponential Center