Description


Kennebec Explorers Day Camp will develop your child's curiosity for nature exploration and all things nautical while becoming a favorite summer activity. Through recreation, hands-on activities and fun field trips, kids will learn and have fun at the same time. Campers will explore the ecosystem of Merrymeeting Bay, and gain a sense of stewardship for this special place.
Each week of camp focuses on a general interest theme:
June 25-29 Estuary Explorers
July 9-13 Coastal Connections
July 16-20 Migratory Magic
July 23-27 Outdoor Explorers
July 30-August 3 Marvelous Mammals
August 6-10 Under the Sea
August 13-17 Healthy Habitats
August 20-24 Marine Legends and Lore
Each week campers explore the world around them through fun educational activities, craft projects, science experiments, cooperative games and a boat cruise to Merrymeeting Bay. Each week has a variety of field trip activities like exploring tidal pools, pond net-dipping, trail excursions, inlet kayaking and activities with guest speakers.
Small weekly camper groups, low camper-to-counselor ratios and highly-trained environmental educators make for a quality experience that will establish those wicked-fun summah memories.
For students ages 7-11 years old.
Camp runs from 9am-4pm Monday through Friday, and early drop-off and late pick-up is available (8am-5pm) for an additional $25.00
Snacks will be provided and campers should bring lunch and be prepared for indoor and outdoor activities each day.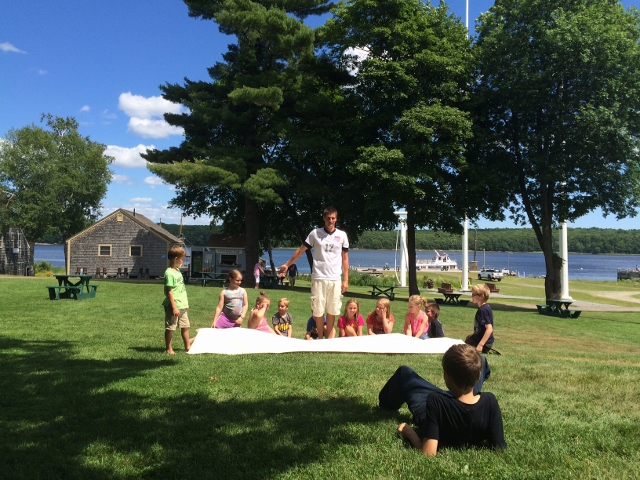 This program is made possible thanks to support from the Merrymeeting Bay Trust.