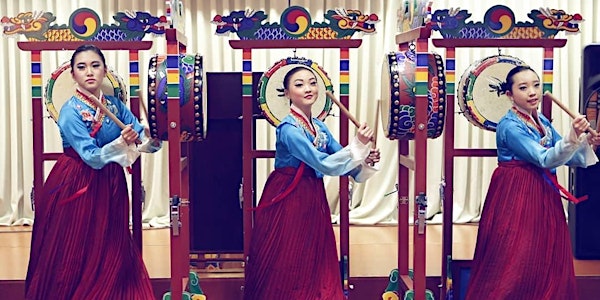 Day 3 - Korea - US Friendship Night
Korea - US Friendship Night
When and where
Location
Levitt Auditorium 401 South Broad Street Philadelphia, PA 19147
About this event
Performances by:
New York Korean Traditional Marching Band "Samulnori' and World Traditional Orchestra 'Peace'
led by conductor Chunseung Lee
Featuring Ellen Jo
Founded by Chun Seung Lee, the New York Korean Traditional Marching Band (Chwitadea in Korean) was established on Oct. 14, 2008 as a non-profit organization and is the first organization that actively promotes and performs Daechwita (Korean Traditional Marching Band) outside of Korea. The mission is to inherit, revive, and preserve the Korean cultural performing arts and to bring cultural diversity and enrichment to the community in New York City.
KSSNJ is a non-profit educational and cultural organization, dedicated to teaching Korean cultural heritage, and to share it with the local American community. Through the efforts of more than 170+ students, and dozens of professional teachers and administrators, KSSNJ has been recognized with hundreds of awards.
Korean Art Calligraphy Exhibition
featuring by Kwon Myung Won