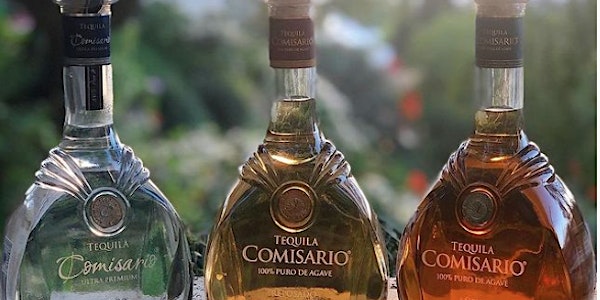 DAY 2 :: TY DUPUIS, AXEL PAPARUSSO, ISLANDER SWIMWEAR presented by GIVBUX
AXEL PAPARUSSO Italian Menswear, Islander Swimwear and Ty Dupuis Make Waves in OC presented b GivBux featuring Tequila by Camisario
Refund Policy
Contact the organizer to request a refund.
Eventbrite's fee is nonrefundable.
About this event
OC FASHION WEEK® just got a few temperatures hotter as featured Italian Fashion Designer comes to us all the way from Capri, Italy for a preview of what's to come in full collection this March. His Italian Menswear has capture the charm of Capri and the Italian culture for men, in such a way that has evoked an heir of sophistication, style and sleek collections that are turning heads.
Day 2 Wed • Sept 7 • @ocfashionweek We can't help but wonder - how does it get any better than this? Did you know that Monaco is about 201,941 times smaller than California. Monaco is approximately 2 sq km, when compared to Newport Coast where we welcome to Day 2 why wouldn't we celebrate like the California Rivera like we truly are? @ocfashionweek Sept 7: 6pm debuts this lovely Harbor Catwalk presented by @givbux featuring @tequila_comisario Download the @givbux app use code : "ocfashionweek" to join us on the #CaliforniaRiviera featuring Menswear by @axelpaparusso all the way from Capri, Italy, swimwear by @theislanderswimcollection and introducing handbags designed by @tyduprie
Watches @flexaago a Networking presented by @tequila_comisario
THE DAILY FASTPASS Ticket Holder's Event is presented by LUCIDITY USA The Official CBD Company of OC Fashion Week® Fast-pass allows for Daily Entry to Events on a first-come, first-seated basis for press coverage, photography and blog features limited to the first 20 minutes of the show (excludes pre-paid reserve seatings) if one purchases a Fast-Pass they receive a featured Lucidity CBD product.
Designers:
@axelpaparusso
@theislanderswimcollection
@tyduprie
@flexaago
Venue: @givbux
Proj Mgr: @payalofadventures
Tequila Networking Event by
Proj Mgr: @aylaevents
Ty Dupuis premieres for the first-time hand bag collections designed by the designer himself premiering on the first ocean-front runway in Newport Coast Harbor following a fashion encore by British Virgin Island's Islander Swim Collection as last seen at OC Swim Week.
OC FASHION WEEK® DAY 2 :: is presented by GivBux featuring Tequila Camisario with event festivities presented by Ayra Events.
GivBux is building a more connected future in one app. By bringing beloved merchants and brands together in one place, we're creating an economic sharing community. This means more savings for customers, more sales for business owners, and more contributions to charitable causes.
Comisario Ultra-Premium Tequila
Comisario Tequila is an estate-grown 100% Blue Webber Agave tequila from the world-famous Highlands of Jalisco region. Our ultra-premium Blanco, Reposado and Añejo tequilas have earned multiple 90+ point scores and numerous Double Gold and Gold medals in international competition.Double-distilled, cold filtered and uniquely oxygenated, Comisario Tequila is the finest sipping tequila available. Our Blanco is incredibly smooth with a fruit-forward nose and creamy mouth finish. The Reposado is aged for seven months in used American white oak barrels for the perfect balance of wood and agave fruit. And, our Añejo is stored for 23 months with the last four resting in red wine barrels, imparting even greater complexity.
Our Special Reserve Gran Comisario Extra Añejo is a limited-release 900 bottle edition, distilled from hand-selected 8 year-old blue Webber agave and barreled in the finest North American Oak for 8 years! Complex and smooth, this is one of the finest examples of any world-class aged spirit. Think an exquisite cognac. Enjoy!
OC FASHION WEEK® is presented by Aston Martin Newport Beach the Official Car of the Catwalk #Dealer in the World and supporting sponsors:
@astonmartinnewportbeach Official Car of the Catwalk
@hauteoc Official Travel Sponsor
@dawsoncolefineart Official Sculpture Museum
@celebritycruises Official Cruise Sponsor
@dawsoncolefineart
@lucidityusa Official CBD Sponsor
@givbux Official Charity App Retail Sponsor
@LaCasadelCamino @comedor @RooftopLounge Official Model Casting Location
@foskariswellness Official Red Light Therapy Sponsor
@ddsjohnvartanian Official Smile Sponsor
@tequila_comisario Official Tequila Sponsor
@doctortrishmd Official Em Sculpt Fit4theFly Sponsor
@noletspiritsusa Official Ketel One Vodka Sponsor
@terminusescaperooms Official Hautech Sponsor
@digital_fashion_forum Official Hautech Sponsor
@chonacas Official Hautech Sponsor
@wildbeautybar Official Runway Lashes
@shoedazzle Official Shoes of the Runway
@YourIconicLife Magazine Official Orange County Features Magazine
@Exq_la_Mag @ManilaUpMagazine @StyleLA_Magazine Official International Features Magazine
@fodadaclothing Official Tees Behind the Seams
@macatmissionviejo Contributor
@aylaevents Official Hospitality Contributor
@drinkbev Official Wine Contributor
#ocfashionweek #lfw #nyfw #cfda
#cfdaconnects
All tickets are non-refundable due to our seasonal event schedule but may be credited towards a future show.