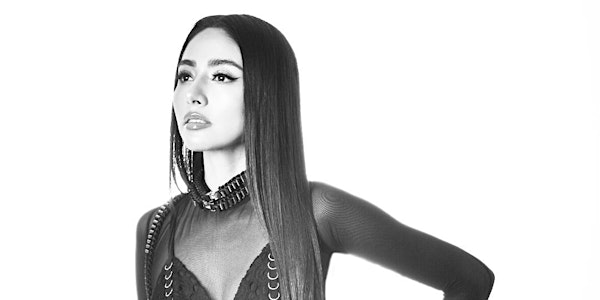 DAY 1:: OC FASHION WEEK® featuring CORAL CASTILLO
OC FASHION WEEK® DAY 1 :: OPENING DAY features Designer Coral Castillo
When and where
Location
12850 Robinson Dr 12850 Robinson Drive Tustin, CA 92782
About this event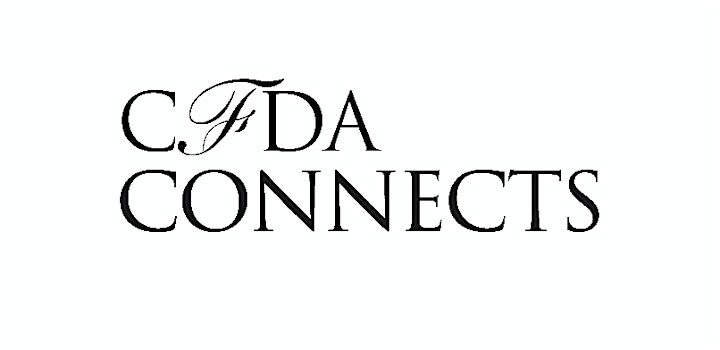 OC Fashion Week® executive producer Kathryn Marino celebrates 10 Years since she officially joined the production in 2012. The runway show was founded in 2005 by two students at FIDM who recruited Marino as consultant.
"For the 10 year tribute, I am so excited to share that OC Fashion Week® was inducted into the Council of Fashion Designers of America this year as part of its CFDA Connects program. CFDA CONNECTS is an initiative of the Council of Fashion Designers of America. Launched in 2021, CFDA CONNECTS recognizes, promotes, and provides business development support to select Regional Fashion Organizations (RFOs), their Fashion Weeks and the Designers based within these key US markets. "What this means is there will be more opportunities for emerging designers to have opportunities to have resources and workshops available to them to support their trade.
As a tribute to all designers Marino announced a red-ribbon cutting of the Official launch of Fashion Travel Week: The Art of Travel & Style presented by Celebrity Cruises. Guest attendees were invited to a sailing with designers from Around the World beginning in July 2023.
Tuesday, Sept 6, 2022 6PM - OPENING DAY - OC Fashion Week®
Reception presented by: Casey Mahoney's Jazz Conspiracy.
Showcase: 6:45pm Designer CORAL CASTILLO
Shuttle Parking: 5:30pm Tustin Sports Park 12850 Robinson Dr. Tustin, CA 92781 to Private Estate. Please show your eventbrite ticket to board.
Also another 10 year tribute is the return of Coral Castillo, who was the first Orange County Designer to win the Emerging Designer Award. Since then, the designer's Bravo's Project Runway has brought retail respect for her craftsmanship and trade at OC Fashion Week®
"Coral Castillo's collection features an array of stunning pieces that are structure, yet feminine and although entirely done in black, somehow ethereal and light. Coral's designs show a love for texture and layers-dramatic shapes and draping portray a playful relationship with light and opacity" – Blythe Hill
Born in Mexico City, Coral found her passion for designing clothing at a very young age. Her mom was a dress-maker and Coral grew up with the exposure to fine fabrics and custom made clothing. In 2005, Coral started designing for selected clientele, without any guidance or training in fashion. Once she decided to pursue her passion she studied Fashion Design at The Art Institute of California – San Francisco.
Graduating with a Bachelors of Fine Arts in Fashion Design she received honors and was awarded best portfolio for fall 2012. In 2009, she won best overall effect for the Art Institute of California-San Francisco Fashion Show. Other awards include Best of Women's DayWear for Discarded to Divine 2009 and 2010, 1st place in a design competition for OC-Fashion Week in 2011, and in 2013 Coral was recognized as one of the best designers in Orange County. In 2019 Coral won the Moss Adams Fashion Innovator award. In 2018 Coral participated in a series called STITCHED and ended as the winner of Episode 5. Most recently, Coral was a finalist of PROJECT RUNWAY S19. Her work has been published in ELLE us, VOGUE Italia, VOGUE UK, WWD, APPAREL NEWS, SAN FRANCISCO CHRONICLE, and LOS ANGELES TIMES.
The Opening Reception features Jazz Quartet Casey Mahoney's Jazz Conspiracy. After nearly two decades of international touring in ampitheaters, bars, clubs, and Broadway style theaters, guitarist Casey Mahoney is here in Southern California, playing select small venues with his new band. Casey Mahoney's Jazz Conspiracy is a straight ahead jazz quartet, playing an assortment of classic jazz standards from the American Song Book. The group has a strong online following, with over 5000 fans on social media. Live streams of Casey's performances are viewed by thousands of music fans when available. Please take a moment to check out their music- https://www.youtube.com/channel/UC5ZiMBWj82BVAnHF84Kj2Pg
https://www.instagram.com/caseymahoneysjazzconspiracy/
For bookings, please send an email to JazzConspiracy@gmail.com.
We would like to thank all of our 2022 and 2021 Sponsors without their incredible support our Runways would not be possible. Please follow, like, tag them your FrontRow stories and post.
OC FASHION WEEK® is presented by Aston Martin Newport Beach the Official Car of the Catwalk #Dealer in the World and it's supporting sponsors
@astonmartinnewportbeach Official Car of the Catwalk
@dawsoncolefineart Official Sculpture Museum
@celebritycruises Official Cruise Sponsor
@LaCasadelCamino @comedor @RooftopLounge Official Model Casting Location
@lucidityusa Official CBD Sponsor
@foskariswellness Official Red Light Therapy Sponsor
@ddsjohnvartanian Official Smile Sponsor
@doctortrishmd Official Em Sculpt Fit4theFly Sponsor
@noletspiritsusa Official Ketel One Vodka Sponsor
@terminusescaperooms Official Hautech Sponsor
@digital_fashion_forum Official Hautech Sponsor
@chonacas Official Hautech Sponsor
@wildbeautybar Official Runway Lashes
@shoedazzle Official Shoes of the Runway
@YourIconicLife Magazine Official Orange County Features Magazine
@Exq_la_Mag @ManilaUpMagazine @StyleLA_Magazine Official International Features Magazine
@fodadaclothing Official Tees Behind the Seams
@macatmissionviejo Contributor
@aylaevents Official Hospitality Contributor
@drinkbev Official Wine Contributor
###
===========================================================
Event Refund Policy: Due to the nature of seasonal events any and all event tickets are non-refundable but may be credited towards a future event. We thank you in advance for your support.
===========================================================