Description
A special concert and film screening event.
Wednesday, December 5th • Doors open at 5:00 pm for a catered reception • Show begins at 5:30 pm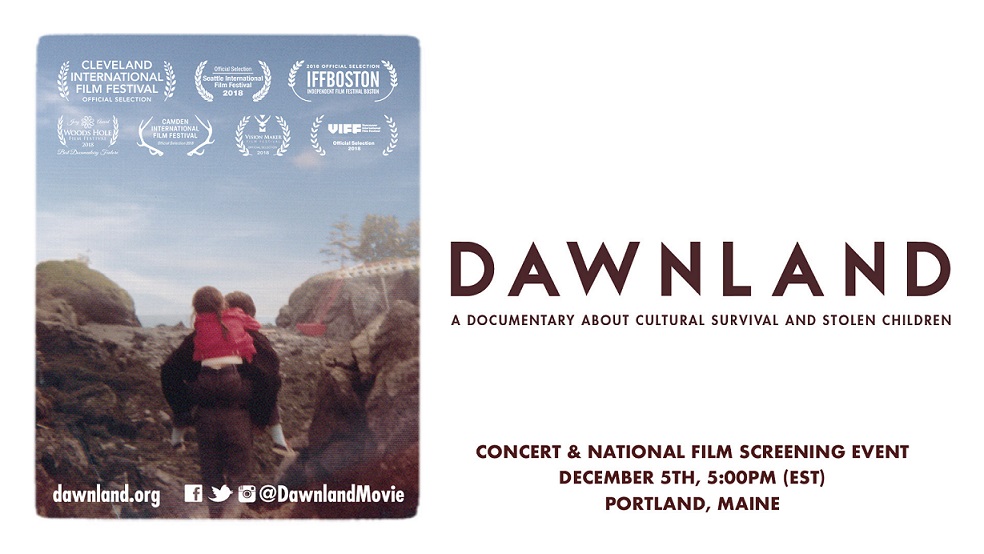 In collaboration with the Upstander Project, MPBN, and Maine-Wabanaki REACH, University of Southern Maine presents Dawnland!
For decades, child welfare authorities have been forcibly removing Native American children from their homes to "save" them from being Indian. In Maine, the first official "truth and reconciliation commission" in the United States begins an unprecedented investigation. Dawnland goes behind-the-scenes as this historic body deals with difficult truths, questions the meaning of reconciliation, and charts a new course for state and tribal relations.
This special evening will include a one-time live concert and storytelling event with acclaimed performer and Dawnland composer Jennifer Kreisberg, Chris Newell and many special guests. Following the film Jennifer Rooks of Maine Public will moderate a discussion with filmmakers Adam Mazo and Ben Pender-Cudlip, co-creator of the truth commission Esther Anne of Maine-Wabanaki REACH, and film participant Dawn Neptune Adams.
View the Dawnland trailer here: https://vimeo.com/upstander/dawnlandfestivaltrailer