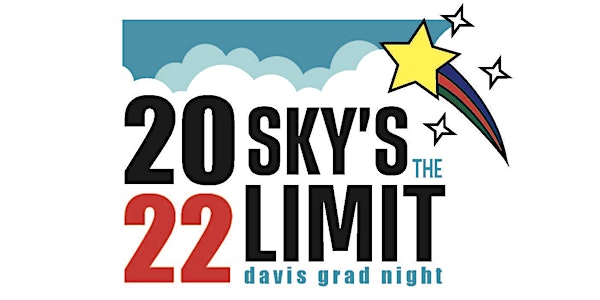 Event Information
Location
Emerson Junior High
2121 Calaveras Avenue
Davis, CA 95616
DJUSD seniors celebrate their 2022 graduation all night long!
About this event
Join graduating seniors at Emerson Junior High School, which is transformed into a creative event with music, dancing, games, activities, special entertainment, food galore and a huge raffle.
It is a fun, drug- and alcohol-free, safe all-night celebration for graduating seniors from all four Davis senior high schools. Grad Night is Friday, June 10, 2022, from 9:30pm to 5:00am on Saturday morning.
Tickets are $75 each through May 31 and then increase to $100. Seniors who qualify for free/reduced lunch are eligible for one reduced-cost $20 ticket by entering their DJUSD email in the promo code field; eligibility will be verified prior to purchase. Scholarships are also available; no student will be turned away due to financial hardship.
Attendees MUST arrive by midnight or will be turned away. Students may leave at any time, but will not be permitted to re-enter (no "in and out privileges"). If students do not arrive by midnight or leave before 3:30 am, a courtesy call will be made to a parent/guardian, even if the student is 18 years old.
Attendees are required to adhere to the Davis Grad Night Attendance Policy and to DJUSD Covid protocols at the time of the event. You must receive a diploma or certificate of completion from any DJUSD school during the current academic year and not be prohibited from school events to be eligible to attend.
Be sure that parents and their students don't both purchase tickets. Note that the email you use on the purchase page is the one that will receive the QR Code ticket, and you'll need it (on your device or printed) to get in, as well as your school ID.
If you need to purchase with cash or check, email dgn2022tickets@gmail.com to arrange.
Davis Grad Night will consider issuing ticket refunds for reasons outside of the control of the student, such as illness or a family emergency, or if the organizers must cancel the event entirely (such as due to a global pandemic).
Go to davisgradnight.org for more information.
Date and time
Location
Emerson Junior High
2121 Calaveras Avenue
Davis, CA 95616
Refund policy