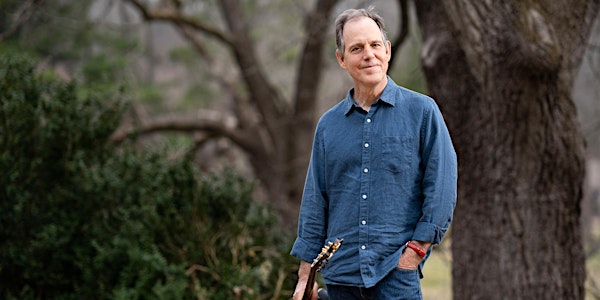 David Wilcox's Annual Thanksgiving Homecoming Concert
Presented by The Grey Eagle and Worthwhile Sounds
Location
The Grey Eagle
185 Clingman Ave
Asheville, NC 28801
David Wilcox returns to The Grey Eagle for his Annual Thanksgiving Homecoming Concert featuring special guests. Always a holiday treat!
About this event
ALL AGES
8PM SHOW, 7PM DOORS
FULLY SEATED SHOW
COVID-19 POLICY: The Grey Eagle requires all patrons attending performances to provide proof of vaccination or negative test within 48 hours prior to the event. Currently Buncombe Co. mandates that masks be worn indoors. THIS MEANS YOU NEED TO MASK UP. Patrons will need to provide physical or digital documentation of COVID-19 vaccination or negative test. Professional negative test results must be dated no more than 48 hours prior to the event. At-home testing will not be accepted.
More than three decades into his career, singer/songwriter David Wilcox continues to push himself, just as he always has. Wilcox, by so many measures, is a quintessential folk singer, telling stories full of heart, humor, and hope, substance, searching, and style. His innate sense of adventure and authenticity is why critics and colleagues, alike, have always praised not just his artistry, but his humanity, as well.
That's very much by design. It's the result of a man giving himself over in gratitude and service to something bigger than himself. An early '80s move to Warren Wilson College in North Carolina set his wheels in motion, as he started playing guitar and writing songs, processing his own inner workings and accessing his own inner wisdom. In 1987, within a couple of years of graduating, Wilcox had released his first independent album, The Nightshift Watchman. A year later, he won the prestigious Kerrville Folk Festival New Folk Award and, in 1989, he signed with A&M Records, selling more than 100,000 copies of his A&M debut, How Did You Find Me Here.
In the 30 years and more than 20 records since — whether with a major label, an indie company, or his own imprint — Wilcox has continued to hone his craft, pairing thoughtful insights with his warm baritone, open tunings, and deft technique. He's also kept up a brisk and thorough tour itinerary, performing 80 to 100 shows a year throughout the U.S., and regularly deploying his talents by improvising a "Musical Medicine" song for an audience member in need. In recent years he's taken that process a step further, carefully writing and recording dozens of his "Custom Songs" for long-time fans who seek his help in commemorating and explaining the key milestones in their lives.
Lest anyone think that he's lost his touch, Wilcox pulled no punches on his most recent release, 2018's The View From the Edge. Not only does the song cycle find him delving into mental health, family legacies, spiritual contemplations, and topical concerns, the song "We Make the Way By Walking" also won him the Grand Prize in the 2018 USA Songwriting Contest.
Wilcox's honesty is why Rolling Stone has written that his "ongoing musical journey is compelling and richly deserving of a listen." It's also why Blue Ridge Public Radio has noted that, "The connection people feel with David's music is also the connection they feel with each other." As Wilcox himself puts it, "I'm grateful to music. I have a life that feels deeply good, but when I started playing music, nothing in my life felt that good. I started to write songs because I wanted to find a way to make my life feel as good as I felt when I heard a great song. I don't think I'd be alive now if it had not been for music." And we're all grateful for the result.
----
TICKET DISCLAIMER: This ticket is a revocable license and may be taken up and admission refused upon refunding the purchase price appearing hereon and is grounds for seizure and cancellation without compensation. Holder of this ticket ("Holder") voluntarily assumes all risks and danger incidental to the game or event for which this ticket is issued whether occurring prior to, during, or after same, including, but not limited to, contracting, and/or spreading the COVID-19 virus, and agrees that the organization, venue, presenter, agents, participants, or players are not responsible or liable for any injuries, sickness, or death resulting from such causes. Holder acknowledges that the COVID-19 pandemic remains a threat to individual and public health, COVID-19 is a highly contagious disease transmitted through human contact and respiratory droplets (including through the air and via common surfaces) and it is possible that Holder may contract COVID-19 while at the game or event for which this ticket is issued. Holder agrees by use of this ticket not to transmit or aid in transmitting any description, account, picture, or reproduction of the game or event to which this ticket is issued. Breach of the foregoing will automatically terminate this license. Holder agrees that the license comprised by this ticket may be removed and Holder may be ejected from the game or event for which this ticket is issued in the event that Holder violates any law, ordinance, or venue regulation. Holder grants permission to the organization sponsoring the game or event for which this ticket is issued to utilize Holder's image or likeness in connection with any video or other transmission or reproduction of the event to which this ticket relates.