David Wilcox Concert (To Benefit Rocky Mtn. Ecodharma Retreat Center)
Description
Is this a concert or a fundraiser?
• This will be a full length David Wilcox concert with a brief presentation about an exciting new meditation retreat center, the Rocky Mountain Ecodharma Retreat Center (RMERC), just 35 minutes NW of Boulder. Living Room Live, an ongoing house concert series in Boulder, is hosting this event in conjunction with RMERC. To be added to the Living Room Live invitation list, email Russ at rhullet@mac.com.
• An RMERC supporter is donating the full cost of the concert to RMERC, allowing 100% of your ticket price to help to pay for essential renovations to the RMERC lodge. Any portion over $35 spent on tickets is tax deductible.
There will be a community potluck the night of the show and an intimate dinner opportunity the night after!

• There will be a community pot luck dinner right before the concert at 6PM on Friday. If you are planning to attend, please send an email to Russ at rhullet@mac.com with the number of guests coming. A main course will be provided, so please bring a side dish, salad or dessert and join us!
• In addition to this concert, there will be an intimate dinner with David Wilcox at a residence on Saturday, 4/14/18. Click here for the separate web page where you can get more info and purchase tickets to that event. Tickets to this dinner will include premier seats at Friday's concert. Tickets are limited and must be purchased by March 4!
• If tickets sell out to either event, please sign up on the waitlist!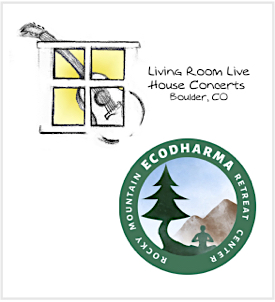 About the Rocky Mountain Ecodharma Retreat Center:
To open in June of 2018, the Rocky Mountain Ecodharma Retreat Center is located on 180 acres of pristine mountain landscape above Jamestown, CO. This center is unique in that it serves not only meditation groups seeking extended practice, but also a growing number of meditators seeking social and environmental engagement. For more info on RMERC or to make a donation, go to RMERC.org.
For more info on ecodharma and politically active meditators, see books by RMERC's Vice President, David Loy, at davidloy.org.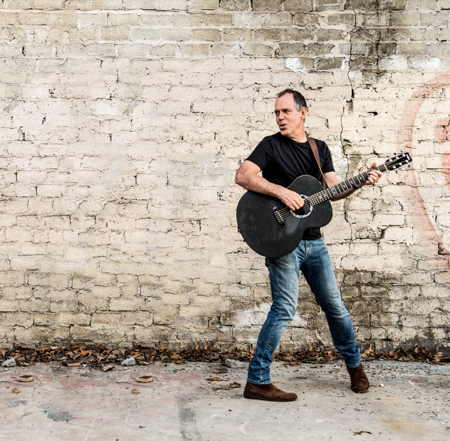 Links to David's Music videos:
David Wilcox - Hurricane (Bing Lounge) - https://youtu.be/BKlGNmVU2kY
David Wilcox - The View From The Edge - https://youtu.be/wcRLOCQaM0o?t=47s
David Wilcox - Single Candle (Bing Lounge) - https://youtu.be/FHb-zQt0TPc?t=1m14s
Performance: David Wilcox at TEDxFurmanU - https://youtu.be/Z1RKiCBO3pE?t=7m12s
About David Wilcox:
Cleveland-born David Wilcox is a father, a husband, a citizen and a songwriter. First inspired to play guitar after hearing a fellow college student playing in a stairwell, Wilcox is now 18 records into a career marked by personal revelation and wildly loyal fans. His lyrical insight is matched by a smooth baritone voice, virtuosic guitar chops, and creative open tunings, giving him a range and tenderness rare in folk music.


Wilcox released an independent album in 1987, was a winner of the prestigious Kerrville Folk Festival New Folk award in 1988, and by 1989 he had signed with A&M Records. His first release on the label, How Did You Find Me Here, sold over 100,000 copies the first year largely by word of mouth.


Considered a 'songwriter's songwriter', his songs have been covered by artists such as k.d. lang and many others. In addition to his writing prowess, his skills as a performer and storyteller are unmatched. He holds audiences rapt with nothing more than a single guitar, thoroughly written songs, a fearless ability to mine the depths of human emotions of joy, sorrow and everything in between, and all tempered by a quick and wry wit.


Reflecting on well over 20 years of record-making and touring extensively around the US and world, Wilcox says, "Music still stretches out before me like the head-lights of a car into the night. It's way beyond where I am, but it shows where I'm going. I used to think that my goal was to catch up, but now I'm grateful that the music is always going to be way out in front to inspire me."



Reviews of David's music and performances:
"For any singer-songwriter to be able to muster passion, hope and grace after 15 years in the unsung folk genre is an accomplishment, and as such, David Wilcox is infinitely accomplished."
Paste Magazine
"Folkin Great!"
San Francisco Bay Guardian
"A charismatic performance by a star still waiting to be discovered by a much larger audience."
The New York Times

"David Wilcox's ongoing musical journey [is]... compelling and richly deserving of a listen."
Rolling Stone

"Factor in a strong acoustic guitar technique that eschews simplistic strumming in favor of expressive finger-picking, and a pleasant voice that sounds like a more insistent, fuller bodied James Taylor, and you have a solid solo-acoustic performer who will make his way even if he doesn't serve ear candy."
Los Angeles Times

"But Wilcox has that specific inner light - he can carry any issue of significance to him straight into a listener's heart... And when he does it, to borrow one of his song titles, he makes it look easy."
LA Weekly

"The concert was an incredibly cleansing experience. Songs with passionate, beautiful lyrics sung in a soulful voice, backed by crisp acoustic guitar arrangements that took me on an emotional roller-coaster ride (I know, kind of sounds like a wine steward describing a fine Burgundy, right?)"
Kevin Nealon in Spin Magazine