David vs. Goliath: What Small Providers Need to Know

Thursday, May 14, 2015 from 10:00 AM to 4:00 PM (EDT)
Event Details
David vs. Goliath:
What Smaller Providers Need to Know
Join Benchmarks on Wednesday, February 25, for a very informative session 
David vs. Goliath: What Smaller Providers Need to Know.  Do you ever feel like you are a smaller provider, maybe lagging just a bit behind the larger provider agencies?   That maybe the larger agencies know something about how to achieve success in this LME/MCO environment that you may be missing out on?  Are you worried or confused about more changes to NC Medicaid and the alphabet soup of acronyms mentioned in news articles and in the legislative circles like ACO, RCO, MCO, etc?
If so, then this meeting is for you!  
covering a range of topics related to the future 
of Medicaid in North Carolina, including public or private managed care and Accountable Care Organizations (ACOs).  She will help define what these different types of delivery systems will mean to you as a Medicaid provider and how the actions this year at the legislature could impact services.  She will also talk about Benchmarks, what we offer our members, how our services can help to offset your costs and keep you in the loop.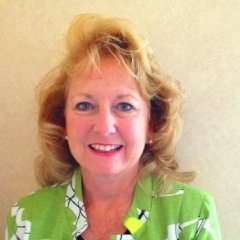 provider needs to know, how to prepare and deliver your services successfully, among other topics, drawing on her many years of experience and involvement with NC's Medicaid system. Tara is an outstanding and very knowledgeable speaker, often facingstanding room only audiences eager to hear her candid, earnest presentation on the state of things.  She has been in your shoes and is able to see the Medicaid environment through many lenses.  Click here to read through her bio.  If you have not had the opportunity to hear Tara speak, you are in for a refreshing experience!
We are also tentatively planning to host a panel of providers that have been involved in mergers and acquisitions, both as the merger and the provider that had been acquired, in order for you to hear the pros and cons from both sides and ask questions.  We will share more information about this section in future announcements.
T
he meeting will take place from 10:00 am - 4:00 pm at the Royal Conference Center located at 3801 Hillsborough Street in Raleigh.
We hope you will join us to learn how to set up your provider agency to compete effectively by providing superior service, integrated treatment with follow-up, the importance of data metrics/analytics and specializing your treatment for a particular disability or demographic group.  
A full agenda and list of additional speakers will be emailed very soon. 
Benchmarks Members: $20.00 (please enter the new promotional code specific to this meeting sent to membership) 
Non Members: $25.00   
Please contact Paige Wiggs if you are a member and did not receive the promotional code. 
To register for the meeting please click here.
For driving directions click here. Lunch will be provided. You do not need to be a member of Benchmarks to attend this meeting.   Need a hotel?  Click here. 
Have questions about David vs. Goliath: What Small Providers Need to Know?
Contact Benchmarks
When & Where

Royal Conference Center
3801 Hillsborough Street
Raleigh, NC 27607


Thursday, May 14, 2015 from 10:00 AM to 4:00 PM (EDT)
Add to my calendar
Organizer
Benchmarks is an alliance of nationally accredited human service agencies working to support the children, adults and families of North Carolina.  Benchmarks members provide a continuum of services designed to give the children and adults the services critical to their well-being and services that can enable them to contribute to the overall welfare of the state.  To learn more, visit us at www.benchmarksnc.org. 
Checks can be mailed to:
Benchmarks
2609 Atlantic Avenue, Suite 105
Raleigh, NC 27604
Phone: (919) 828-1864