Description
David Swanson on "Making The World Great For The First Time", with Joanna Macy and Jen Myzel Swanson, Musician. This is "Active Hope" event #6 with Joanna Macy and a benefit for David, CODEPINK, and the Berkeley Fellowship.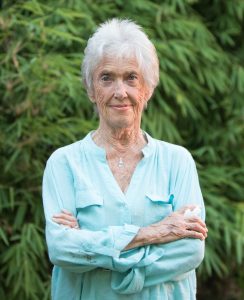 Joanna Macy is a distinguished author, eco-philosopher, Buddhist scholar and founder of The Work That Reconnects. Joanna writes and travels the world promoting inner and outer peace and justice, and her book and work around "Active Hope" inspires people to honor their pain and grief over the ongoing horrific war on life and then RISE into active hope to do something about our dire situation.
David Swanson is an author, activist, journalist, and radio host. He is director of WorldBeyondWar.org and campaign coordinator for RootsAction.org. Swanson's books include War Is A Lie and When the World Outlawed War and The 35 Articles of Impeachment and the Case for Prosecuting George W. Bush (2008) He blogs at DavidSwanson.org and WarIsACrime.org. He hosts Talk Nation Radio. He is a 2015, 2016, 2017 Nobel Peace Prize Nominee. Swanson was awarded the 2018 Peace Prize by the U.S. Peace Memorial Foundation. David holds a Master's degree in philosophy from UVA and has long lived and worked in Charlottesville, Virginia. Contact email: david@davidswanson.org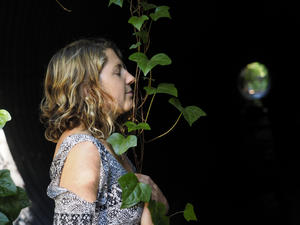 Jen Myzel is an Oakland, CA based singer-songwriter, elementary school music teacher, activist, and facilitator of Joanna Macy's Work that Reconnects. Jen has two full-length albums, Family Tree and Silence Speak, that address topics including grief, love, climate change, social justice, activism and spirituality. Jen has performed at the Bioneers Conference, March Against Monsanto, and PLACE for Sustainable Living.
Plus brief presentations by Cynthia Papermaster of CODEPINK Golden Gate on the "Divest From War" campaign and much more.
Book signing, information tables, CDs for sale, bake sale featuring homemade organic pies will benefit CODEPINK. Suggested donation $5-$20, no one turned away. Wheelchair accessible.