Description
PLEASE NOTE: TICKETS TO THE TALK ARE ONLY VALID WITH A WEEKEND OR SUNDAY PASS TO THE BRIGHTON ILLUSTRATION FAIR. FOLLOW LINK FOR TICKETS: https://www.eventbrite.com/o/bif-brighton-illustration-fair-14808261268
We're delighted to announce one of our talks for this weekend: David Shrigley in Conversation with Will Hudson.
David is a renowned British artist responsble for many of our very favourite things. His work is instantly recognisable around the world for its wry sense of humour and surrealist imagery.
He'll be talking about his work and career, from books to the fourth plinth, with the excellent Will Hudson, co-founder of It's Nice That. David will also be answering questions and signing copies of his books after the talk.
We are expecting a high volume of interest for this talk and capacity is limited so if you'd like to attend we suggest you book early.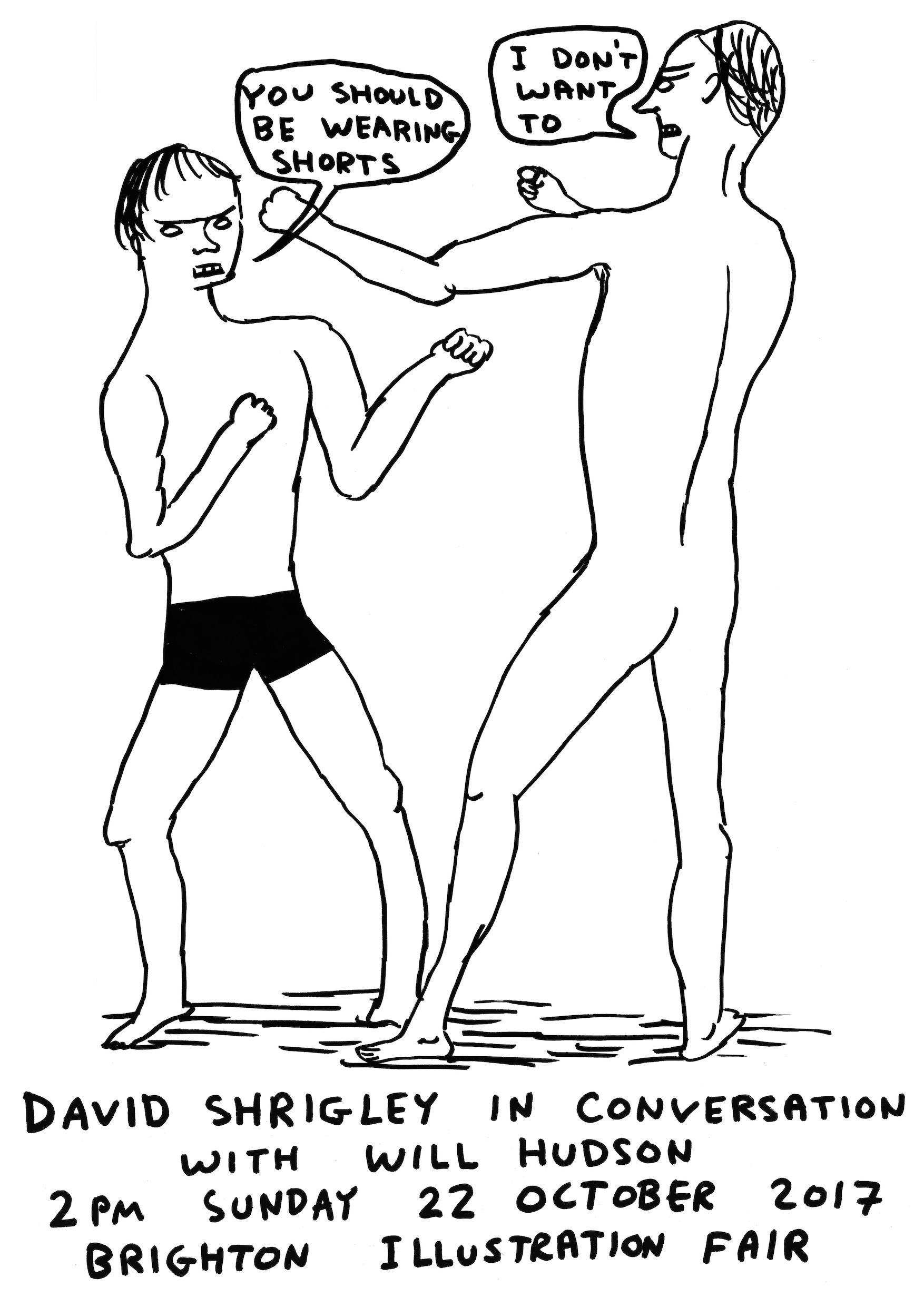 Date and Time
Location
Refund Policy