David Richo PhD Speaker Event: How to Be an Adult in Faith & Spirituality

Saturday, February 2, 2013 from 10:00 AM to 12:00 PM (PST)
Event Details
What does faith and spirituality look like for an Adult?
We often carry our childhood understanding of God and religion into adulthood. Yet adult consciousness needs an adult understanding of faith. Based on his book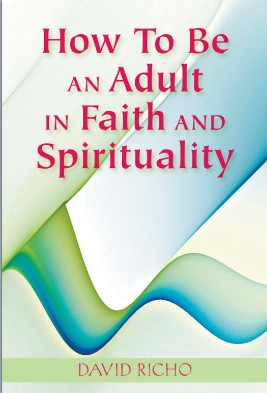 How to be an Adult in Faith and Spirituality, Dr. Richo will explore why and how to find an adult spiritual path -- one with religious views that are open-ended rather than parochial, metaphorical rather than literal, and respectful of our potential rather than rigidly demanding obedience. The public is welcome --all faiths, walks of life invited.

$15 Ticket Price includes Speaker Event with Q&A and Reception. Tickets Available at the Door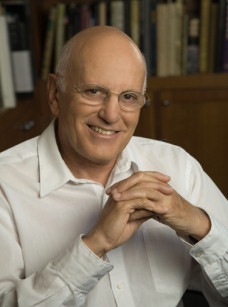 About David Richo PhD, MFT  Dr. Richo is a psychotherapist, teacher, workshop leader and writer who works in Santa Barbara and San Francisco. He combines Jungian, poetic and Buddhist perspectives in his work. He is the author of Coming Home to Who You Are, How to be an Adult in Relationships: The Five Keys to Mindful Loving. David Richo teaches courses at the University of California at Berkeley, Spirit Rock and at the Esalen Institute.
About Grace North Church This one-time Speaker Event with Dr. David Richo is hosted by Grace North Church, launching its new Speaker Series: "Finding Common Ground in Spirit". Open to the public, this series brings together all faiths and walks of life. Grace North Church is located at the corner of Walnut St/Cedar St (at Christ Church) in Berkeley. Visit us at gracenorthchurch.org
FAQ
Where is Grace North Church located?  Grace North Church is located in the North Berkeley area of Berkeley, at the corner of Cedar and Walnut Streets, one block from Shattuck. The address is 2138 Cedar Street, Berkeley CA (at Christ Church). Our phone is 510-548-2153, where you can leave a message or, if you want a quicker response, you can link on this page to send a direct email message. The lovely neighborhood includes several coffee shops and restaurants. 
What if I don't attend Grace North Church, or I once/many times/never attended a church, temple, synagogue, faith or spiritual center?  Everyone is welcome--all walks of life, youth to elders, students, parents, caretakers, health and wellness professionals will benefit from this speaker event. Spirituality and faith is a key to human wellness, and it is especially vital during the adult years when our own aging and life questions and those of our friends, family and the world become more evident. This Speaker event is offered to begin this conversation, so you can find the spiritual path, community and teachings, where you live that are profoundly compatible with you. 

Should I read Dr. Richo's book first? Dr. Richo emphasizes that you do not need to be familiar with the book before attending this event. He has created this event format to be welcoming and informative to all.  This event combines presentation with Q & A and will have a worksheet guide so that you can begin to find important steps about what matters about your spirituality as an adult. If you are familiar with his book, then you will have the opportunity to explore more deeply. 

When & Where

Grace North Church
2138 Cedar Street
Berkeley, CA 94709


Saturday, February 2, 2013 from 10:00 AM to 12:00 PM (PST)
Add to my calendar
Organizer
Grace North Church
Grace North Church is a progressive Christian community that welcomes anyone, regardless of who you are, what you've done, who you love, and what you believe or don't believe. Come join us for a worship celebration that is formal and friendly at the same time, ecstatic and thoughtful, and meet folks who are diverse and caring. Our music is folky and original and we are GLBT friendly—and dog-friendly, too! (Yes, you can bring your dog. Really.) 
David Richo PhD Speaker Event: How to Be an Adult in Faith & Spirituality