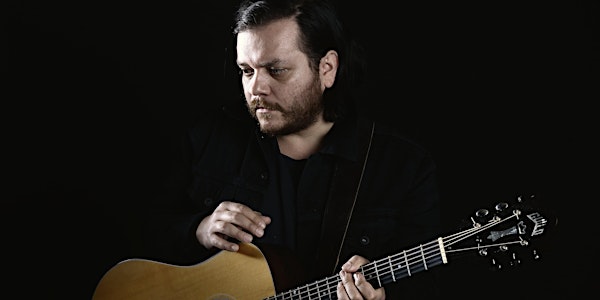 David Ramirez Knoxville Secret Show | Live In Knoxville, TN
Refund Policy
Contact the organizer to request a refund.
Description
Folks, we're absolutley thrilled to present David Ramirez for a Knoxville Secret Show! He's been at the top of our wishlist since we started putting these shows on, and it's finally happening! Not only that, but this tour is ane extra-special one because everyone who attends will get a high-quality recording of the show!
After spending the last year touring with his band in support of the critically acclaimed album FABLES, David Ramirez wanted to try something different, something new. Rather than just re-hashing the past with solo-acoustic performances, he thought it would be fun to create an "experience" for people. Live Album Recordings! Every show is a different set list, a different feel and unique to that city. Fans may even see special guests join Ramirez on stage for impromptu performances.
Each show is recorded in full, a special moment captured in time, then shared via a download link to every ticket buyer the following day. The idea, BOOTLEG TOUR is a nod to a by-gone era of live fan recordings, with the hope that fans from one city will "swap" audio files with fans from other cities. No opening act, no hiked up ticket prices…just an honest evening of song and experimentation. We hope you'll join us.
---
For those unfamiliar with the Secret Show concept:
The location will remain a secret until the day before each show and will only be revealed to ticketholders. All we can tell you about the location is that it will be in or near downtown. We're not going to send you on an accidental road trip. Tickets to each event will be limited in an effort to maintain an intimate feel, further placing the emphasis on the listening experience.