David Hume Kennerly - Canon Explorer of Light -

Tuesday, February 19, 2013 from 7:00 PM to 9:30 PM (EST)
Event Details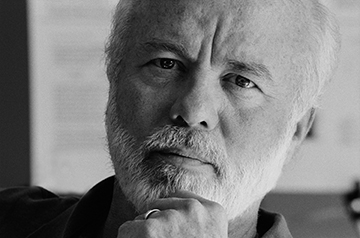 © David Hume Kennerly
Photographer David Hume Kennerly
- Canon Explorer of Light - 
Tuesday February 19, 2013 @ 7PM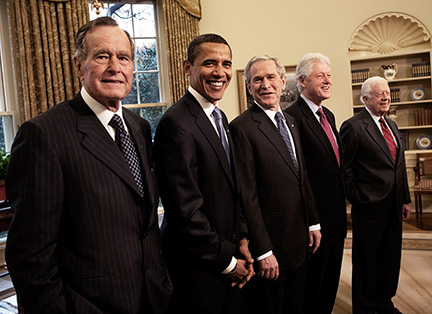 © David Hume Kennerly
Randolph Community College Photography Dept.
629 Industrial Park Dr.
Asheboro, NC 27205
336-633-0283 Photo Dept. 
336-633-0200 College Operator
 Sponsored by Canon Explorer of Light Program


American Society of Media Photographers North Carolina
Randolph Community College Department of Photographic Technology 
When & Where

Randolph Community College
Photography Department Studio
629 Industrial Park Ave.
Asheboro, NC 27204


Tuesday, February 19, 2013 from 7:00 PM to 9:30 PM (EST)
Add to my calendar
Organizer
Kennerly has been shooting on the front lines of history for more than 45 years. He has photographed eight wars, as many U.S. presidents, and has traveled to dozens of countries along the way.
At 25, the Roseburg, Oregon native won the 1972 Pulitzer Prize for Feature Photography for his previous year's work that included photos of the Vietnam, Cambodia, and India-Pakistan Wars, and the Ali-Frazier fight in Madison Square Garden. In 1976 he was awarded two first prizes in the World Press photo contest for pictures from the final days of Cambodia. He has been presented with numerous other honors, including the Overseas Press Club's Olivier Rebbot Award for, "Best Photographic Reporting from Abroad," for his coverage of Reagan and Gorbachev's historic first summit meeting in Geneva. He was named, "One of the Most 100 Most Important People in Photography" by American Photo Magazine.
Kennerly was nominated for a Primetime Emmy as executive producer of NBC's, "The Taking of Flight 847," and was writer and Executive Producer of a two-hour NBC pilot, "Shooter," starring Helen Hunt, based on his Vietnam experiences. "Shooter" won the Emmy for "Outstanding Cinematography." He is executive producer of the recent documentary, "Portraits of a Lady," starring former Justice Sandra Day O'Conner, which made the short list of films eligible for the 2008 Academy Award nominations. He is executive producer of, "Bucksville," an ultra-low budget film shot in Portland, OR featuring Tom Berenger that will be released in 2011. Kennerly is a graduate of the AFI Conservatory's two-year film directing program, and recently directed a commercial starring former mayor Ed Koch shot for New York Presbyterian Hospital.
Kennerly has been a contributing photographer for Time Magazine, John F. Kennedy, Jr's George magazine, Life Magazine, and was a contributing editor for Newsweek magazine for ten years. He has more than 50 major magazine covers to his credit.
He has published several books of his work, Shooter, Photo Op,Seinoff: The Final Days of Seinfeld, Photo du Jour, and Extraordinary Circumstances: The Presidency of Gerald R. Ford. Most recently he produced Barack Obama: The Official Barack Obama Inaugural Book, with Bob McNeely, who was President Clinton's official White House photographer. He provided many exclusive behind-the-scenes photographs of President and Mrs. Obama for the project. A major exhibition of photographs from the book was mounted in the Smithsonian's National Museum of American History in Washington, D.C. in 2009, and attracted more than a million visitors.
Kennerly is on the Board of Trustees of the Gerald R. Ford Foundation, and the Atlanta Board of Visitors of the Savannah College of Art and Design (SCAD), and is a member of the board of directors of the Eddie Adams Workshop and the Press Photographers Association of Greater Los Angeles. He recently conducted a one-week photography workshop for students at the SCAD campus in Hong Kong.
Kennerly recently photographed a major assignment for Bank of America's, "Neighborhood Excellence Initiative," a program that honors student leaders, local heroes, and non-profit organizations who contribute unselfishly to their communities.
He is a member of the elite Canon photographer's group, "Explorer's of Light." Kennerly frequently lectures around the country on behalf of Canon.