Description

LIMITED SEATING FOR 70 IN AN INTIMATE AUDIO VIDEO RECORDING STUDIO WITH A LIVE AUDIENCE
DOORS - 7 00:PM
PERFORMANCE- 7:30 MEET AND GREET DIRECTLY AFTER THE PERFORMANCE
EVERY SEAT IS A VIP !
SHOW IS ALL AGES
Grammy award winning Megadeth bassist, author, entrepreneur, and metal icon David Ellefson has announced more dates for his Basstory tour, a series of limited and exclusive "Storytellers" dates, starting September 20th in Portland, OR.
Dubbed Basstory "Master Class": An Intimate Evening Of Riffs And Repartee With David Ellefson, the show combines solo bass performance with David's celebrated brand of storytelling, as he recounts intimate details of his struggles and triumphs in the name of rock n' roll.
Basstory will also include special VIP meet and greets, exclusive merchandise, and more.
Says Ellefson, "I have always done clinics, and a few years ago did an amazing spoken word tour in Australia to support my book My Life With 'Deth, and have always welcomed the opportunity to be able to meet and connect with fans on a more intimate level. These important parts of my professional life converged to create Basstory. Not only will fans get to hear some of their favourite bass riffs, but the stories behind them. It's not often I get to get into small, intimate rock clubs, the way this all started, and I'm excited for fans to get to experience this show.
DAVID ELLEFSON BIO :
From humble farm roots in rural Minnesota, David Ellefson has come a long way, literally and figuratively, to conquering stages around the World as bassist of thrash metal titans MEGADETH. Revered for his unique, hard-hitting playing style, and unwavering dedication to his musical craft, Ellefson has woven a vast professional tapesty as a bassist, songwriter, record producer, clinician and author. As a member of MEGADETH, he has been awarded 10 Grammy nominations, countless gold & platinum records and toured the world for the better part of 3 decades.
In addition to Megadeth, David has lent his playing and writing abilities to several other recording and touring projects including Soulfly, F5, Temple of Brutality, Altitudes and Attitude (With Frank Bello of Anthrax) and Metal Allegiance, the "supergroup" formed by Mark Menghi with David, Mike Portnoy, and Alex Skolnick who released their eponymous debut in 2015 on Nuclear Blast.
Ellefson who holds a Bachelor's degree in business marketing and continues to lecture on a variety of music and business related topics, has also ventured out into other related forays, as president of record label EMP Label Group (Ellefson Music Productions), and with his own coffee brand Ellefson Coffee Co.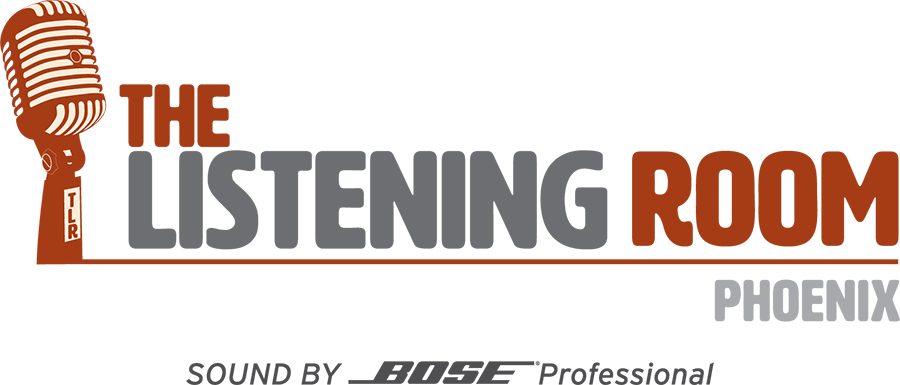 THE LISTENING ROOM PHOENIX
Created for performers, by performers.
After years of local performing in the Nashville and Phoenix markets and more years of touring performances across the US, marketing professional and music manager Jim Colletti and singer-songwriter Adam Smith set out to create the ideal performance experience for the performer. Jim and Adam truly believe that if the performer has everything needed to present their best possible performance, the audience will surely have the best possible experience.
Musicians and singers face a number of challenges pursuing their art. They must often perform under conditions that are less than ideal, including noisy bars and restaurants, awkward coffee shops or wide-open public spaces where they are easily ignored.
As an alternative, The Listening Room Phoenix offers the perfect space for acoustic performance artists, and the people who appreciate them. Acoustically balanced and technically sound, it provides a pure experience for both the player and spectator, free of distraction or discomfort of any kind. And, each performance is recorded before a live studio audience, which guarantees a rapt and receptive crowd—and a satisfying performance.
Centrally located in midtown Phoenix AZ, recording sessions at The Listening Room Phoenix are open to audiences who appreciate great acoustic music. Some performances are ticketed and some have a simple door charge. Either way, the fee will go a very long way in keeping each artist on their path to success and keeping The Listening Room Phoenix a healthy destination for great music.
Visit the Live Recording and Performance Schedule for details.
WWW.THELISTENINGROOMPHOENIX.COM