Description
and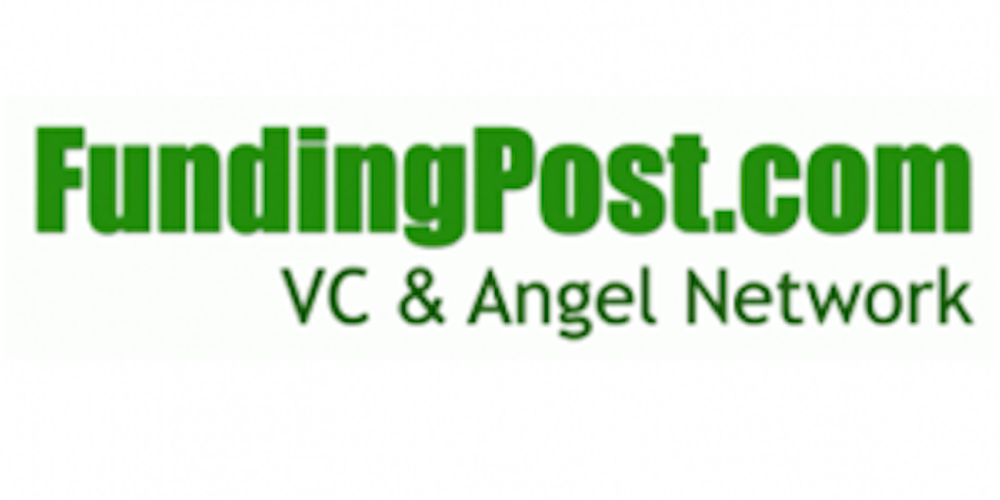 Present
NYC VCs, Angels and ICOs
January 25th, 2018
2:00pm - 6:00pm
22 East 2nd Street
New York, NY 10003
To register, pls. click here
ICOs raised a global record 1.1 billion dollars in December 2017 alone according to TokenMarket. That's HUGE, but what exactly does that mean? Can anyone do an ICO? Should anyone? and what exactly is an ICO anyway?
This conference will bring together VCs, Angel Investors, Family Offices, and Entrepreneurs to discuss what's going on in the world of blockchain and ICOs.
We will have panel discussions of investors in the space, fireside chats with companies going through an ICO, networking and exhibitors. This event will give you an let you know exactly how these ICOs work, how companies are taking advantage of them, what laws surround them, and how Investors are getting involved.
The Investor panel will discuss trends in Early-Stage Investing, hot sectors, sectors the Angels and VCs look at, things that are most important to them when they are considering an Investment, the best and worst things an entrepreneur can do to get their attention, additional advice for entrepreneurs considering an ICO, and, of course, the best ways to reach these and other Investors. The second panel will have companies currently running an ICO discussing their strategy, differences, best practices and how the process is working.
There will be plenty of time for networking with the Investor panelist, both before and after the panels at the Cocktail Party!
Location: 22 East 2nd Street New York, NY 10003
Date: Thursday, January 25, 2018
Time: 2:00pm - 6:00pm
Cost:
- Entrepreneur: $75
- Service Provider / Investor: $85
Speakers:

David Drake
Founder and Chairman,
LDJ Capital &
The Soho Loft Media Group
David Drake is the Chairman of LDJ Capital, a multi-family office; Victoria Partners, a 300 family office network based in London; LDJ Real Estate Group and Drake Hospitality Group; and The Soho Loft Media Group with divisions Victoria Global Communications, Times Impact Publications, and The Soho Loft Conferences.
Mr. Drake has been involved in TMT (technology, media, telecoms), realty, hospitality, cleantech, energy and social impact investments for more than 20 years. He is an advocate of innovative investing in early-stage equity, capital formation policies and developments globally, and the US JOBS Act which he lobbied for in the US Congress and the EU Commission. Because of his leading work in this space, he represented the US Commerce Department at the EU Commission in Brussels and Rome in 2012 and was invited to the White House Champions of Change ceremony in Washington, D.C. and as a speaker at the UK Parliament in 2013.
His investment, The Soho Loft Media Group, produces and sponsors over 200 global conferences annually and his articles are syndicated in over 100 publications. One such event was April 2013 for the institutional media leader Thomson Reuters, with speakers from Nasdaq, NYSE, KKR and Carlyle Group. He advances financial innovation through his work as an international speaker and writer. He has spoken in top universities like Cambridge, NYU, Cornell, Columbia, and writes regularly for major publications like WSJ, Forbes, Huffington Post, Thomson Reuters. He is the co-author of the books Planet Entrepreneur and Crowdfunding and Other Animals and is the author of the upcoming books TheCrowdfunding Economy and LIFEE: Life Instructions for Entrepreneurs and Executives.
Previously, Mr. Drake has acted as general partner in fund-of-funds, realty funds, venture capital funds, seed funds and hedge funds. Mr. Drake's holdings have media partnership with the European Business Angel Network, European Venture Philanthropy Association and Angel Capital Association of North America. He sits on 4 angel networks and has co-founded two angel networks.
His focus today is to take on board advisory positions at companies, angel networks and venture funds, and to guide them on international regulations, corporate strategy and fund structures, with emphasis on the growing trend of online investment automation for retail and angel investors.
Privately, Mr. Drake has hosted the Harvard Business Club of NY at his home, produced Carnegie Hall concerts and raised funds for the charities Trail Blazers and Best Buddies for many years. Today he is a board director for the New York City Opera Renaissance, London-based UBS Charity of the Year ARCHIVE Global, and a board advisor for The Washington Ballet. He is a board director also of the Carnegie Hall Einhorn Oratorio Project in honor of the Ukraine MH17 flight victims which allows him to work and advise US Ambassadors from, but not limited to, Dominica, Ukraine, Marshall Islands, Australia, Canada and Sweden.
Born in Sweden and fluent in six languages, Mr. Drake has an MBA in Finance and an MA in International Law and Economics from George Washington University, where he was awarded the Wallenberg Scholarship for academic merit.

William 'Bill' Davis III
Managing Director of Technology,
LDJ Capital
William Davis III is at the forefront of emerging technologies. He is an advisor to funds and individual Investors in New York City. His capabilities span complicated technology stacks to targeted campaigns for sustainable lift and mobile customer acquisition and retention. Clients and partners range from the leading lending platforms, crowdfunding sites, virtual currency players and mobile payments gateways to legacy firms entering new markets. He has held positions of Senior Advisor, CIO, COO and President of emerging technology firms globally.
Bill Davis draws some of his expertise from an extensive background with large firms and established technologies, practices, policies and procedures. He has provided leadership in varying capacities that resulted in Financial, Technical, Operational and most importantly Cultural Transformation (Work Ethic, Quality of Work, Timeliness & Governance) at Companies from IBM to American Express with a number of Logistics (Boeing/Ryder), Banks (JPMorgan Chase, Bofa (BKB)), and Consulting Firms in between. He is a Management Leader that adheres to strict disciplines within the relevant Life Cycles for minimizing risks and guaranteeing success. He has earned the "GOTO" label by C-level executives and Board members that need to get it done and get it done correctly.l
Bill created a Strategic Plan for "Banking" at American Express which contributed modestly to a quick emergence from the credit crisis with $3B in earnings while competitors took loses during the period. Bill is tenacious leader with experience in Core Business Systems & Processes, Data Warehouse/Business Intelligence practice, Performance Management increases, Customer and Product Profitability growth. He maintains a clear view of technology, operations, products and the business of money, both virtual and tangible. He is a leader in legacy business practice as well as a pioneer in the emerging mobile practice. He created a sustainable practice for Mobile Payments in 50+ countries.
Bill is at the forefront of leadership in the emerging industries of Mobile Micropayments and Virtual Currency/Loyalty. He led the 2x growth of Daopay in Vienna Austria by closing deals with Visa, Facebook and Zynga which realized 8 figure annual returns. He was previously on the Board of Daotec, LTD the leading Mobile Micropayment firm in the U.K. Bill is a frequent speaker at Crowdfunding and Mobile Investment Events Globally. Bill maintain strong ties in local communities by co-sponsoring Pro-Am sports tournaments, teams and mentoring with urban athletes, artists, celebrities and business persons NYC boroughs and the Greater Miami area. He writes and records content (music/video) that addresses urban challenges in North and South America in English and Spanish.