Description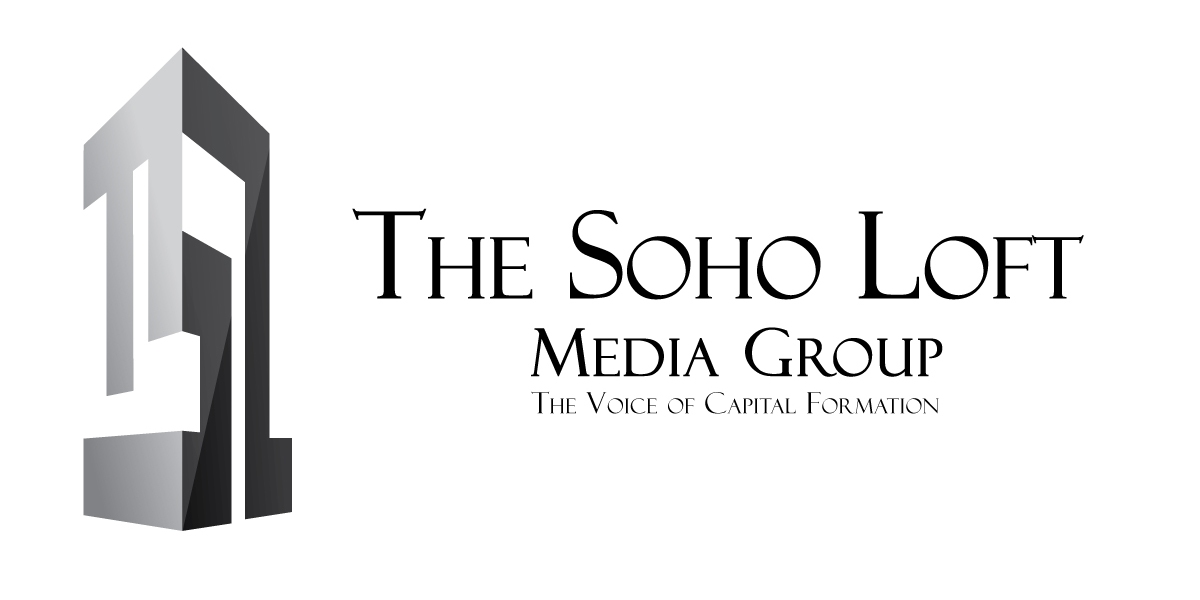 Presents
David Drake Speaks at the Battle of the Cryptos NYC
March 13, 2018
Hyatt Hotel
Grand Central Terminal
To register, pls. click here

The Battle of the Cryptos will curate leading discussions from Blockchain to Cryptocurrencies within financial markets. Careful consideration has been given to include issues confronting investors and traders participating in this complex and new space. Attendees will include investors (HNWI, Family Offices, FoF's, VC's and Institutional Investors) and Blockchain ICO's, Cryptocurrencies and Crypto Hedge Funds. The Agenda starts with Capital Introduction Breakfasts and continues with presentations, panel discussions, coffee breaks and an end of day cocktail reception. Throughout the day a special room will provide one-on-one pre-scheduled and impromptu meeting to take place. After twelve years of hosting the leading quantitative event worldwide, The Battle of the Cryptos is destined to become the definitive event for investors and managers looking for key industry influencers, decision makers and investment opportunities in the crypto world.

AGENDA:
Tuesday, March 13th, 7:45am – 8:00pm

9:30AM Registration, Coffee & Networking
10:00AM One-on-One Sidebar Meetings Begin in the 'Battle Connect' Meeting Room
10:00AM Welcome and Opening Remarks
Bartt Kellermann, Founder & CEO, Battle of the Cryptos – Worldwide
10:05AM Morning Keynote: The Thrilling Promise of Cryptocurrencies
Jeffrey Albert Tucker, Editorial Director, American Institute for Economic Research
10:20AM Internet of Things (IoT) on the BlockChain
Brian Rogers, VP of Product, Augmate
10:35AM
Experienced Crypto investors will discuss their previous experiences when investing in Blockchain ICO's and Crypto Currencies. Investors will identify their Due Dilligence process and top buy signals when evaluating new opportunities in this new ecosystem. Each investor will share a story either positive or negative that they have lived through. Additional questions will include how, why and when did you get involved in the crypto world.
Moderator: Paul Brodsky, Partner, Pantera
Joe DiPasquale, CEO, BitBull Capital
Kirill Gourov, Director, Eastmore Capital
Bradley Rotter, CEO, pioneer crypto currency investor
James Sowers, Angel Investor, Plutus Edge
11:10AM Risks and Opportunities in Quantitative Trading of Cryptocurrencies, Why you Might be Bearish...
Ken Goodman, CIO, AltCoin Advisors (ex-Goldman Sachs)
11:25AM Coffee & Networking
12:00PM Keynote Address:
Why We Fight: Blockchain solutions to mischief and poverty
Patrick Byrne, Founder, tZERO; CEO, Overstock.com
12:45PM How Wyoming is Becoming America's Crypto Haven!
Caitlin Long, Former Chairman & President, Symbiont.io
12:55PM Decentralized Exchanges: The Future of Trading
Some of the most sophisticated minds in the trading realm will discuss their attempts to be the first successful decentralized exchange. What is a decentralized exchange? How does it function? How is a decentralized exchange different from a traditional exchange? Will decentralized exchanges have to deal with the same order execution concerns, what about front running? What are the greatest vulnerabilities and what are the advantages to a distributed exchange? What is the timeline for launching?
Moderator:James Andrew, Technical Director, Omega One
Anton Golub, Partner, Lykke
Jim Bai, CEO, EverMarkets
Konstantin Gladych, CEO, Changelly
Don Mosites, Co-Founder, AirSwap
1:30PM Lunch & Networking
2:00PM Launching an ICO: Best Practices!
Charles Michael Yim, Founder & CEO, Cointopia (Making Shark Tank History: 5 Sharks Invested)
2:15PM Security Tokens and the Evolution of ICO's
Carlos Domingo, Founder, SPiCE VC; Founder & Chairman, Securtize
2:30PM How to Gain a Global View and Actionable Information from Worldwide Crypto Exchanges
Dan Goldman, Vice President of Business Development, CryptAlgo
2:45PM How a New Breed of Hedge Funds Generate Eye Popping Returns in a New Asset Class!
Over 250 Crypto Hedge Funds have launched in the past few years and most of them in the past 6 months. What is the landscape of strategies broken down by Bitcoin only, Bitcoin and AltCoin, Altcoin only, new issuances, token type and if quantitative. Why the sudden excitement about launching a Crypto Hedge Fund? Are traders drawn to the volatility? New asset class (retail trader heavy)? Are Crypto prices manipulated? If so how and by whom? When will Institutional Investors begin meaningfully making allocations to the space?
Moderator: Jon Najarian, Founder, Investitute
Getty Hill, CoFounder,, Helm Investments
Oliver Prock, CEO & Founder, SMARTER THAN CRYPTO powered by Salus Alpha
Alex Gostomelsky, Co-Founder & COO, Digital Asset Strategies
Matt Markiewicz, Managing Director,Innovation Shares
3:20PM Afternoon Keynote: Decentralization and the Future of Capital Marketplaces
Timos Lehes, Co-Founder and CIO, Swarm Fund
3:35PM Coffee & Networking
3:55PM Multi-Family Offices Investing in Cryptocurrencies, Mining and ICO's
David Drake, Founder & Chairman, LDJ Capital
4:05PM Investing in Bitcoin
Catherine Wood, Founder & CEO, ARK Investment Management
4:20PM The Coming Stampede of Security Tokens
Trevor Koverko, CEO, Polymath
4:35PM In Search of ICO!: Finding, Investing and Exiting ICO's
ICO Launches have not abated and significant capital continues to be raised. What are the core challenges when creating an ICO? From where is most of the money being raised for an ICO? How does an investor differentiate the outstanding ICO's from those that are nonstarters? How does one even locate an ICO to begin with? Why do many ICO's not want to raise capital from US Investors?
Moderator: Miko Matsumura, Co-Founder, Evercoin; Venture Partner, BitBull Capital
Philipp Pieper, Co-Founder & CEO, Swarm Fund
Alexander Gryaznov, CEO, IZETEX
Shashank Sripada, Founder & CEO, Bubblo
Dan Viola, Partner, Sadis & Goldberg LLP
Matthew Nolan, Founder, Menlo One
5:10PM Tokenizing the World
Cristina Dolan, COO, iXledger
5:25PM Humtap ICO: Creating World Class Musical Scores with your iPhone
Tamer Rashad, CEO, Humtap
5:40PM ICO: Artificial Intelligent Sentiment Indicators for Quantitative Hedge Fund Trading
Bram Stalknecht, CEO, Semlab (Trading Cryptos on Sentiment)
5:55PM How Modern Second-Layer Technologies are Enabling Financial Development on the Blockchain
Andre De Castro, Founder & CEO, The Blockchain of Things
6:15PM Cocktail Reception
8:00PM End

David Drake
Founder and Chairman,
LDJ Capital
The Soho Loft Media Group
David Drake is the Chairman of LDJ Capital, a multi-family office; Victoria Partners, a 300 family office network based in London; LDJ Real Estate Group and Drake Hospitality Group; and The Soho Loft Media Group with divisions Victoria Global Communications, Times Impact Publications, and The Soho Loft Conferences.
Mr. Drake has been involved in TMT (technology, media, telecoms), realty, hospitality, cleantech, energy and social impact investments for more than 20 years. He is an advocate of innovative investing in early-stage equity, capital formation policies and developments globally, and the US JOBS Act which he lobbied for in the US Congress and the EU Commission. Because of his leading work in this space, he represented the US Commerce Department at the EU Commission in Brussels and Rome in 2012 and was invited to the White House Champions of Change ceremony in Washington, D.C. and as a speaker at the UK Parliament in 2013.
His investment, The Soho Loft Media Group, produces and sponsors over 200 global conferences annually and his articles are syndicated in over 100 publications. One such event was April 2013 for the institutional media leader Thomson Reuters, with speakers from Nasdaq, NYSE, KKR and Carlyle Group. He advances financial innovation through his work as an international speaker and writer. He has spoken in top universities like Cambridge, NYU, Cornell, Columbia, and writes regularly for major publications like WSJ, Forbes, Huffington Post, Thomson Reuters. He is the co-author of the books Planet Entrepreneur and Crowdfunding and Other Animals and is the author of the upcoming books TheCrowdfunding Economy and LIFEE: Life Instructions for Entrepreneurs and Executives.
Previously, Mr. Drake has acted as general partner in fund-of-funds, realty funds, venture capital funds, seed funds and hedge funds. Mr. Drake's holdings have media partnership with the European Business Angel Network, European Venture Philanthropy Association and Angel Capital Association of North America. He sits on 4 angel networks and has co-founded two angel networks.
His focus today is to take on board advisory positions at companies, angel networks and venture funds, and to guide them on international regulations, corporate strategy and fund structures, with emphasis on the growing trend of online investment automation for retail and angel investors.
Privately, Mr. Drake has hosted the Harvard Business Club of NY at his home, produced Carnegie Hall concerts and raised funds for the charities Trail Blazers and Best Buddies for many years. Today he is a board director for the New York City Opera Renaissance, London-based UBS Charity of the Year ARCHIVE Global, and a board advisor for The Washington Ballet. He is a board director also of the Carnegie Hall Einhorn Oratorio Project in honor of the Ukraine MH17 flight victims which allows him to work and advise US Ambassadors from, but not limited to, Dominica, Ukraine, Marshall Islands, Australia, Canada and Sweden.
Born in Sweden and fluent in six languages, Mr. Drake has an MBA in Finance and an MA in International Law and Economics from George Washington University, where he was awarded the Wallenberg Scholarship for academic merit.