David Drake: Invited as Investor Judge at the 2017 Mobile Venture Summit
Description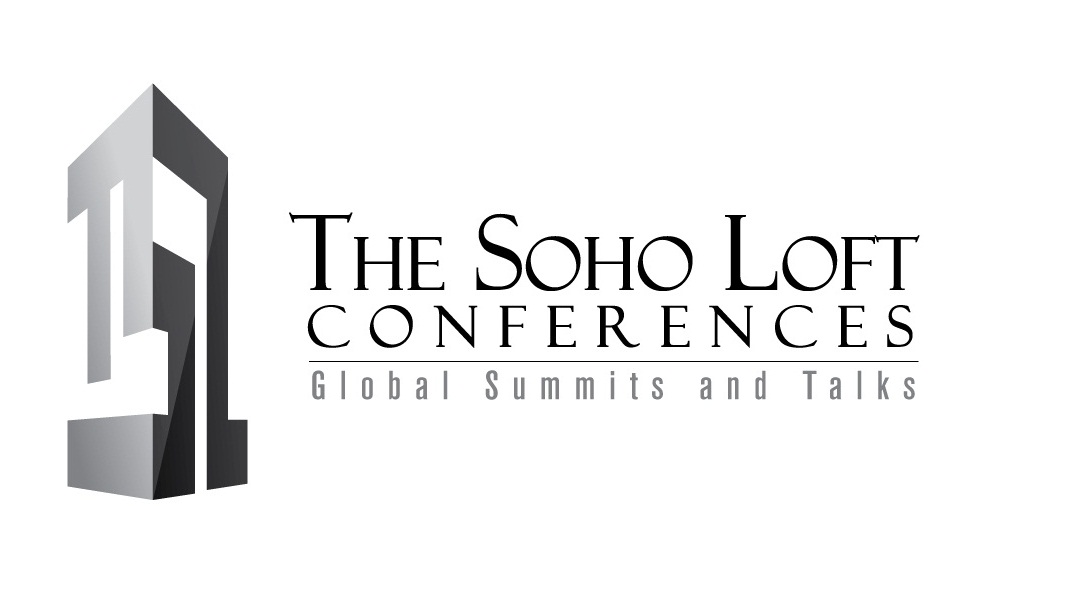 David Drake: Invited as Investor Judge at the 2017 Mobile Venture Summit
May 16 - 17, 2017
Computer History Museum
1401 N Shoreline Blvd.
Mountain View, CA
The Soho Loft is pleased to announce that David Drake is invited as an Investor Judge at the Mobile Venture Summit on May 16 -17, 2017. As an Investor Judge, he will assist in the evaluation of company presentations which qualify among Top Innovator presenters. The 2017 Mobile Venture Summit, presented by youngStartup Ventures, is the premier industry gathering connecting venture capitalists, corporate VCs, angel investors, technology transfer professionals, senior executives of early stage and emerging growth companies, university researchers, incubators and premier service providers.
This exclusive venture summit will bring together over 400 VCs, Corporate VCs, Angel Investors, investment bankers, corporate players and CEOs of venture-backed, emerging and early stage companies; will feature more than 50 leading VCs on interactive panel discussions; presentations by more than 50 Top Innovators; and high-level networking opportunities.
Whether you are an investor seeking access to new early stage deals, or a CEO or Founder of a new venture looking for funding, visibility and growth, Mobile Venture Summit is one event you won't want to miss.
This exclusive industry gathering will feature:
Venture Panels
Hear more than 40 top tier VCs, Corporate VCs and Angel Investors on the key issues facing Investors and Startup CEOs alike. Industry experts will provide updated analyses and share their experience with the audience.
Company Presentations
Discover more than 50 of the hottest early stage and emerging growth technology, life sciences and clean-tech innovators as they present live to leading investors.
High-level Networking:
Connect with investors, startups and potential partners.
Partial list of Featured VC Speakers & Judges:
Matt Heiman, Investor, Greylock Partners

Rashmi Gopinath, Partner, Microsoft Ventures

ReeseSchroeder, Managing Director, Motorola Solutions Venture Capital

Austin Noronha, Managing Director, Growth Ventures & Innovation, Sony Corp. of America

Amit Chaturvedy, Head, Internet of Things (IoT), Acquisition & Investments, Cisco Investments

Ed Ruth, Director, Verizon Ventures

Sanjit Singh Dang, Director, Intel Capital

Meredith Finn, Director, Salesforce Ventures

Cheryl Cheng, Partner, BlueRun Ventures

Anna Khan, Investor, Bessemer Venture Partners

David Drake
Founder and Chairman,
LDJ Capital
The Soho Loft Media Group
David Drake is the Chairman of LDJ Capital, a multi-family office; Victoria Partners, a 300 family office network based in London; LDJ Real Estate Group and Drake Hospitality Group; and The Soho Loft Media Group with divisions Victoria Global Communications, Times Impact Publications, and The Soho Loft Conferences.
Mr. Drake has been involved in TMT (technology, media, telecoms), realty, hospitality, cleantech, energy and social impact investments for more than 20 years. He is an advocate of innovative investing in early-stage equity, capital formation policies and developments globally, and the US JOBS Act which he lobbied for in the US Congress and the EU Commission. Because of his leading work in this space, he represented the US Commerce Department at the EU Commission in Brussels and Rome in 2012 and was invited to the White House Champions of Change ceremony in Washington, D.C. and as a speaker at the UK Parliament in 2013.
His investment, The Soho Loft Media Group, produces and sponsors over 200 global conferences annually and his articles are syndicated in over 100 publications. One such event was April 2013 for the institutional media leader Thomson Reuters, with speakers from Nasdaq, NYSE, KKR and Carlyle Group. He advances financial innovation through his work as an international speaker and writer. He has spoken in top universities like Cambridge, NYU, Cornell, Columbia, and writes regularly for major publications like WSJ, Forbes, Huffington Post, Thomson Reuters. He is the co-author of the books Planet Entrepreneur and Crowdfunding and Other Animals and is the author of the upcoming books TheCrowdfunding Economy and LIFEE: Life Instructions for Entrepreneurs and Executives.
Previously, Mr. Drake has acted as general partner in fund-of-funds, realty funds, venture capital funds, seed funds and hedge funds. Mr. Drake's holdings have media partnership with the European Business Angel Network, European Venture Philanthropy Association and Angel Capital Association of North America. He sits on 4 angel networks and has co-founded two angel networks.
His focus today is to take on board advisory positions at companies, angel networks and venture funds, and to guide them on international regulations, corporate strategy and fund structures, with emphasis on the growing trend of online investment automation for retail and angel investors.
Privately, Mr. Drake has hosted the Harvard Business Club of NY at his home, produced Carnegie Hall concerts and raised funds for the charities Trail Blazers and Best Buddies for many years. Today he is a board director for the New York City Opera Renaissance, London-based UBS Charity of the Year ARCHIVE Global, and a board advisor for The Washington Ballet. He is a board director also of the Carnegie Hall Einhorn Oratorio Project in honor of the Ukraine MH17 flight victims which allows him to work and advise US Ambassadors from, but not limited to, Dominica, Ukraine, Marshall Islands, Australia, Canada and Sweden.
Born in Sweden and fluent in six languages, Mr. Drake has an MBA in Finance and an MA in International Law and Economics from George Washington University, where he was awarded the Wallenberg Scholarship for academic merit.