David Coury's- "NEW VOICE - NEW LIFE" - A Workshop for Women

Sunday, March 21, 2010 from 6:15 AM to 9:00 AM (PDT)
Event Details
David Coury's 
 NEW VOICE NEW LIFE
A Workshop for Women
Internationally acclaimed Voice and Communications Expert David Coury will unleash the power of YOU through your voice.  He is now making his REVOLUTIONARY SPEECH AND COMMUNICATION TECHNIQUES available in a workshop setting that's exclusively for women.
If you are a public speaker, executive, attorney, coach, sales manager, actor or singer, or simply a woman who wants to be powerful, captivating and effective then David Coury is for you!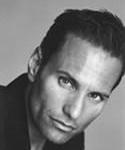 "Join me in this high impact, hands-on workshop and I guarantee to unearth your authentic, effective & winning voice; accelerating your ability to inspire, influence and impact all those you meet.  Trust me – when you transform your voice, you will transform your life! " - David
Come prepared to discover:
·        How to quiet the "little voice" that holds you back from unlimited success
·        How to be relaxed, at ease, spontaneous and IN COMMAND of ANY situation
·        How to Create Irresistible Rapport with your clients and customers
·        How to ENGAGE OTHERS WITH YOUR LEADERSHIP and move them to action
·        How to be KNOWN as a strong, capable, and confident woman EVERY TIME you speak!
SELF EMPOWERMENT AND TRANSFORMATION
NEVER SOUNDED SO GOOD!
    Join David Coury SUNDAY, MARCH 21st
9AM- 1PM
Howard Fine Acting Studio
1445 North Las Palmas Ave
Los Angeles, CA 90028
$75 to attend/ $175 VIP particpation
Dress Code: sophisticated casual.  Dress like you want to be heard and noticed.
Registration starts at 8:15AM.  Be in your seats at 8:45AM Sharp. 
For more Information contact:  info@davidcoury.com
David Coury is a world renowned Voice and Communications Specialist.  His powerful vocal techniques have enormous impact in all mediums.  In addition to working with celebrated Hollywood singers, actors and Television Hosts, David trains executives from prestigious law firms, international science organizations, and major US Corporations. He became known to millions while achieving radical transformations on TV shows including ABC's "Extreme Makeover" and FOX's "The SWAN." David is the resident Voice Analyst for "Access Hollywood," has a featured weekly radio segment on K-Earth 101, and also serves as Voice Director for the famed Howard Fine Acting Studio.
TM and (c) 2010 David Coury. All rights are strictly reserved. All photo/video/audio recording, reproduction, or distribution in whole or in part without the written permission of David Coury is prohibited. All seminar materials provided by Mr. Coury is for educational purposes only. All information provided, whether written or at the live seminars is not intended to treat, diagnose, cure or prevent any disease. Always seek the advice of your physician or other qualified health care provider with any questions you have regarding a medical condition. David Coury and Associates are not responsible for any adverse effects resulting from your use of or reliance on any information contained in any seminar.
When & Where

Howard Fine Acting Studio
1445 North Las Palmas Ave
Los Angeles, CA 90028


Sunday, March 21, 2010 from 6:15 AM to 9:00 AM (PDT)
Add to my calendar
Organizer
David Coury International
David Coury is an international voice expert and teacher who works with leading professionals across industries, from consumer products executives, Top 40 recording artists and management consultants to actors and broadcasters. David collaborates with corporate and celebrity clients, from David Lyle, CEO of National Geographic Channels, to Grammy-nominated, multi-platinum selling artist Leona Lewis.
David Coury's- "NEW VOICE - NEW LIFE" - A Workshop for Women