David Chitester - How to Get Funding for Your Business

Tuesday, November 25, 2014 from 6:00 PM to 8:00 PM (EST)
Event Details

---
THIS WEEK'S TOPIC: 
How to Get Funding for Your Business:

with David Chitester

$20 At the Door / $10 Advance Purchase through EventBrite
One of the most common reasons why companies can't seem to scale their business is a lack of funding.  A company without funding is like a musician without an instrument.  In order for your business to grow beyond its current state, there is a high probability that you will need outside funding, eventually.  Maybe even now!  But how do you go about getting funding?  How do you evaluate a business to ask for the proper amount of funding?
All of these questions and more will be answered at this week's Business Accelerator Series with David Chitester of Florida Funders.
Florida Funders is an online venture capital firm.  A typical venture capitalist first starts a fund, then gets high net worth individuals or other entities to invest in the fund, then finds companies to invest in. Florida Funders, however, first finds companies seeking capital and lists them on their website. Accredited investors can then register on the site and view the offerings from these highly-curated companies. Once there is enough interest in funding a company, they then facilitate the investment by creating a Special Purpose Vehicle to make the investment in the company. Thus, each investor knows their investment is going exclusively to the company they want to invest in. This business model was pioneered very successfuly by two companies in California; AngelList and FundersClub.
In this Business Accelerator Workshop, you will have the opportunity to spend two hours with the David Chitester, CEO of Florida Funders and learn things like:
How much it costs to to raise funds.

What do you need in an investment slide deck?

What types of companies are seen as good investments?

How to create an investment offering.


What is a special purpose investment vehicle (SPV) and how does it work?

How is an SPV different from crowdfunding?

What things turn investors off?

WHO SHOULD ATTEND?
Successful business owners who need funding to scale their business

Business startups that need to launch beyond proof of concept

Business owners who don't know how to find venture capitalists

Business onwers who don't know how to communicate effectively with investors

Business Acumen Rating: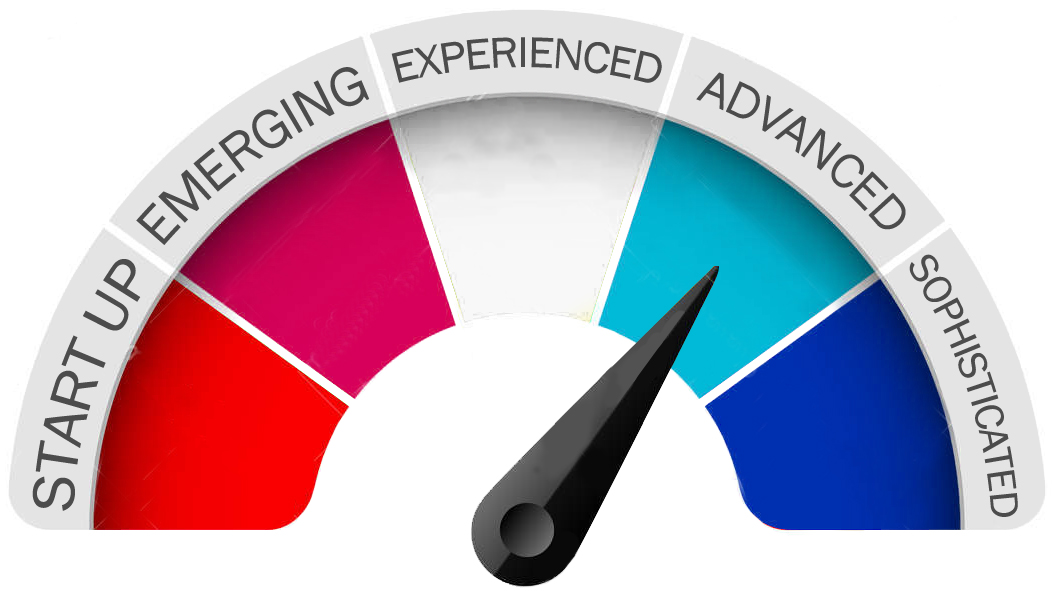 Ticket Price: $20 At the Door, $10 In Advance
ABOUT THE SPEAKER: 
David Chitester

David D. Chitester has been starting companies from scratch and building them into profitable enterprises in Tampa for nearly 25 years. He sold his first company, Chitester Management Systems, to Hill International, a public construction management firm headquartered in Marlton, New Jersey. David sold his second company, RedVector.com, to a group led by the Tampa venture capital firm, Stonehenge. His latest venture, Florida Funders, is an Internet portal that links investors to entrepreneurs seeking capital. With a goal of keeping our startup talent in the state, Florida Funders aims to provide seed capital to promising tech entrepreneurs to help them succeed.
When & Where

KPI Tampa Office
1111 W. Cass St.
Tampa, FL 33606


Tuesday, November 25, 2014 from 6:00 PM to 8:00 PM (EST)
Add to my calendar
Organizer
Welcome to the Key Person of Influence events page for Eventbrite. 

Our Profitable CEO Workshop Series is exclusively for owners and C-suite executives of successful, growing, professional service companies. Most of these workshops are ticketed events through Eventbrite.
These workshops aren't generic or boring presentations; they are highly-interactive conversations backed with implementable, proven strategies. You will be able to ask your specific questions to get the answers you need for your business to excel in this new collaboration economy.
Our KPI CEO Socials are are casual but highly-vetted, high-level gatherings for the sole purpose of connecting with area leaders, and connecting them to one another.  These socials are by invitation-only and are limited to 12 attendees. To be considered for an upcoming CEO Social, visit our landing page for list of qualifications and for more info:  CLICK HERE FOR INFO
To learn more about our Personal Brand Accelerator program, and for video testimonials from some of our clients, visit our website: KEYPERSONOFINFLUENCEUSA.COM

---