About this Event
State Capitol Grounds - Greenbrier & Washington Streets Charleston, WV
Doors 6:30pm Show 7pm
All Tickets General Admission
Advance Tickets: $20
Day of Show: $30
Available online to Mountain Stage Members Friday, January 4 at 10a.m. EST.
On sale via all outlets Friday, January 11 at 10a.m. EST.
Available online, by phone at 877.987.6487 or locally at Taylor Books downtown, Charleston.
David Bromberg
For Americana godfather David Bromberg, it all began with the blues.
His incredible journey spans five-and-a-half decades, and includes – but is not limited to – adventures with Bob Dylan, George Harrison, Jerry Garcia, and music and life lessons from seminal blues guitarist Reverend Gary Davis, who claimed the young Bromberg as a son. A musician's musician, Bromberg's mastery of several stringed instruments (guitar, fiddle, Dobro, mandolin), and multiple styles is legendary, leading Dr. John to declare him an American icon. In producing John Hartford's hugely influential Aereo-Plain LP, Bromberg even co-invented a genre: Newgrass.
Add in a period of self-imposed exile from his passion (1980-2002), during which he became a renowned violin expert, and Wilmington, Delaware's cultural ambassador; top that off with a triumphant return to music-making, and you have an amazing tale leading back to one place: the blues.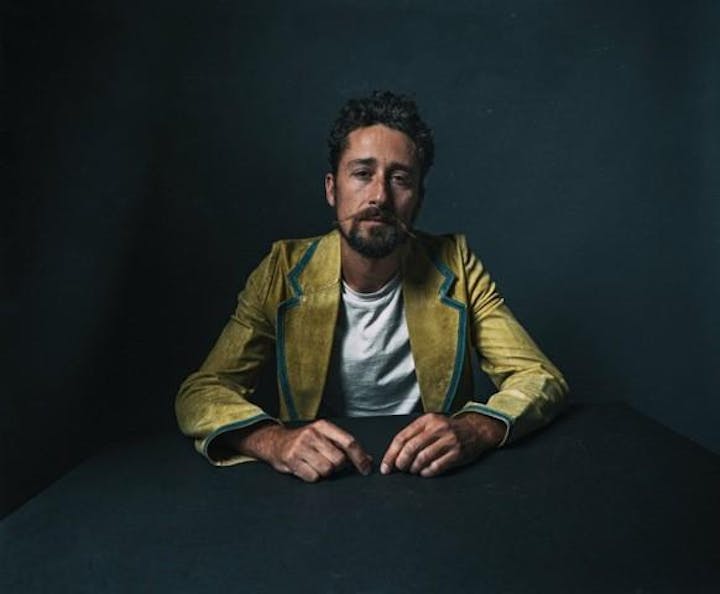 The latest album from The Suitcase Junket, Mean Dog, Trampoline is populated by characters in various states of reverie: leaning on jukeboxes, loitering on dance floors, lying on the bottoms of empty swimming pools in the sun. Despite being deeply attuned to the chaos of the world, singer/songwriter/ multi-instrumentalist Matt Lorenz imbues those moments with joyful wonder, an endless infatuation with life's most subtle mysteries. And as its songs alight on everything from Joan Jett to moonshine to runaway kites, Mean Dog, Trampoline makes an undeniable case for infinite curiosity as a potent antidote to jadedness and despair.
Produced by Steve Berlin (Jackie Greene, Rickie Lee Jones, Leo Kottke) of Los Lobos, Mean Dog, Trampoline marks a deliberate departure from the self-recorded, homespun approach of The Suitcase Junket's previous efforts. In creating the album, Lorenz pulled from a fantastically patchwork sonic palette, shaping his songs with elements of jangly folk, fuzzed-out blues, oddly textured psych-rock. Engineered by Justin Pizzoferrato (Dinosaur Jr., Speedy Ortiz) and mixed by Vance Powell (Jack White, Houndmouth), Mean Dog, Trampoline rightly preserves The Suitcase Junket's unkempt vitality, but ultimately emerges as his most powerfully direct album so far.
"I've been blessed in my career as a producer to have worked with some remarkable artists, but I have never worked with anyone quite like Matt Lorenz / The Suitcase Junket. Besides making the complexity of everything he does look effortless, he's a truly gifted singer and and amazing songwriter. We had a blast making this record and I'm anxious to share it with the world."
--
Steve Berlin
Performers
Date and Time
Location
Refund Policy