DAVETLİSİNİZ! WEConnect International: "Walk and Talk" Etkinliği

Friday, May 17, 2019 from 7:45 AM to 10:00 AM (Eastern European Standard Time Turkey Time)
Event Details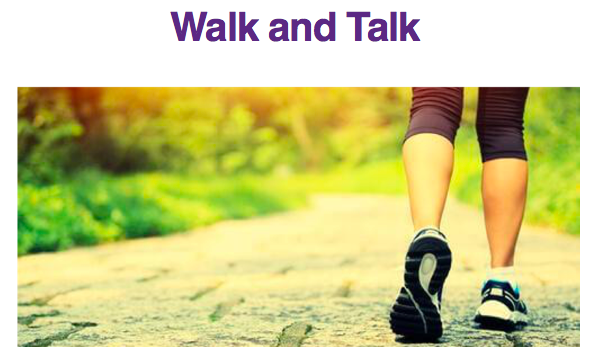 Değerli Üyemiz,
Artık resmi olarak bahar geldi ve havalar harika gidiyor :)
Geçtiğimiz ay başlattığımız "Walk and Talk" aktivitemize devam ediyoruz!
Açık havada, keyifli ve hafif tempolu bir yürüyüş eşliğinde, hem bir araya gelmek ve birbirimizi daha yakından tanımak hem de spor yapmak amacı ile gerçekleştireceğimiz, dünyada da gittikçe popülerlik kazanan "Walk and Talk" etkinliğimiz için, 17 Mayıs 2019 (Cuma) tarihinde Caddebostan'da buluşuyoruz.
Sizleri de aramızda görmekten mutluluk duyarız!

Ayrıntılar:
-Etkinliğe, siz Sertifikalı Kadın İş Sahiplerimiz ile birlikte, Kurumsal Üyelerimiz katılacaktır.
-Yürüyüşler yavaş / hafif tempolu olacaktır. Terletecek / zorlayacak bir aktivite olmayacaktır.
-Yanınızda spor ayakkabınızın ve kıyafetlerinizin olması uyum ve rahatlık açısından kolaylık sağlayacaktır.
-Yürüyüş sonrasında sizlerin de katılımıyla bir kahvaltı planlanacaktır. (Kahvaltı, hemen yürüyüşün bittiği noktalarda bir mekanda ayarlanıp ücretleri katılımcılar tarafından doğrudan mekana ödenecektir)

Ajanda:

07.45 – 08.00: Buluşma (Caddebostan, Migros Önü)
08.00 – 09.00: Yürüyüş ve Networking
09.00 – 10.00: Kahvaltı

Tarih: 17 Mayıs 2019, Cuma (Hava koşulları sebebi ile değişiklik yapılabilir)
Lokasyon: Caddebostan Sahil


Sevgi ve Saygılarımızla,

WEConnect International Türkiye Ekibi
Global: Website | Facebook | LinkedIn | Twitter | YouTube
Türkiye: Facebook | Instagram | Twitter

Check out ourupcoming events!

When & Where

Caddebostan - Migros Önü
Caddebostan Mah, Operatör Cemil Topuzlu Cd. D:No: 138, 34728 Kadıköy/İstanbul
İstanbul
Turkey

Friday, May 17, 2019 from 7:45 AM to 10:00 AM (Eastern European Standard Time Turkey Time)
Add to my calendar
Organizer
www.weconnectinternational.org