Description
JUST ADDED:
Big Sandy will perform a solo set at 8 and then join the Hot House Gang onstage.
Dave Stuckey and the Hot House Gang are a dancer's dream, with their swinging ranks filled by some of the most talented musicians on the left coast: Dan Barrett (tbn), Corey Gemme (crnt), Wally Hersom (sb), Atsuki Takizawa (sb) and Dave Stuckey (g, vocs, you cannot go wrong.
Hot swingin' and stompin' Hot Jazz by one of the most beloved acts in town!
Add the vintage atmosphere of the Beachcomber's tiki ballroom with its large dance floor, and you have a date in Paradise to look forward to. Save room for dinner, tropical drinks and an appetizer or two. Join us!
Big Sandy is the unparallelled singer and 2014 & 2015 Ameripolitan Award winner in rockabilly.
He brings his unique talents to Don the Beachcomber for a special showcase set Friday at 8 pm.
Don't Miss This!
Free parking, 18+, delectable dining. Reserve a seat and eat at your table, cabaret-style.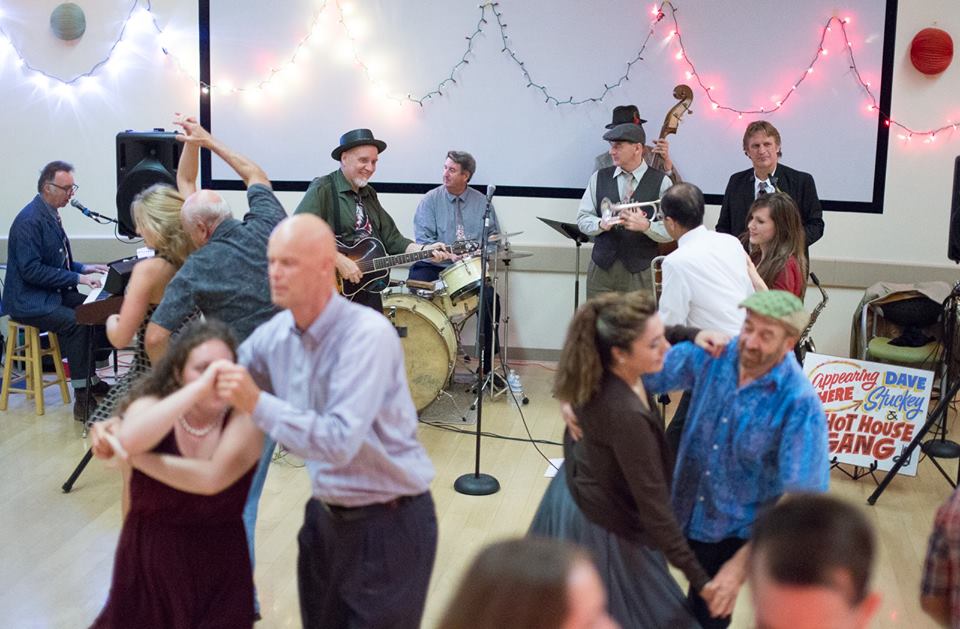 Organizer of Dave Stuckey and the Hot House Gang at DtB