Dave Showalter: Capturing the Spirit of the Sagebrush Sea - BeWild 2015 Speaker Series

Wednesday, August 12, 2015 from 7:00 PM to 9:00 PM (PDT)
Event Details

August 12, 2015
Dave Showalter
Capturing the Spirit of the Sagebrush Sea 
An International League of Conservation Photographers fellow, Dave's work has been featured in Outside, Outdoor Photographer, High Country News, Backpacker, Nature Conservancy, and many more. Through evocative prose and images, his Sage Spirit campaign is helping people to understand the plight of the endangered Gunnison sage grouse, and the complex issues threatening the sagebrush ecosystem.
Join Dave on a tour through the most iconic—and also the most imperiled—landscape in the American West. You'll encounter rare birds, stately pronghorn antelope, brash bighorn sheep, shy burrowing owls, and more than thirty different species of sagebrush.
Brought to you by Braided River, the conservation imprint of Mountaineers Books.
BEWILD SPEAKER SERIES
Mountaineers Books is proud to present the BeWild Speaker Series where we're putting passion and adventure on the stage. Come to any one of these talks - or all four - and we guarantee you'll leave inspired to seek adventure, connect with nature and work to protect wild places.
Series Tickets: $50 Mountaineers member, $60 non-member 
Single Event Tickets: $14 Mountaineers member, $16 non-member
2015 LINEUP 
LOCATION AND DETAILS
All events
7:00-9:00pm
The Mountaineers Seattle Program Center
7700 Sand Point Way NE
ADDITIONAL EVENTS IN THIS SERIES
March 17, 2015
John Roskelley
Paddling the Columbia
A noted mountain climber and author from Spokane, Washington, John is best known for climbing 7,000 and 8,000-meter peaks in Nepal, India, and Pakistan, including his 1978 ascent of the Northeast Ridge of K2 and his first ascent of the West Face of Gaurishankar. He was the first American to receive the prestigious Piolet d'Or Lifetime Achievement Award.
More recently, he turned his attention to the wild river in his own back yard. His book Paddling the Columbia, published by Mountaineers Books in 2014, equips paddlers with all the know-how needed to explore and enjoy the Columbia River, from source to sea.
April 10, 2015
Colin Haley
Shuksan to Cerro Torre 
Colin grew up hiking, skiing and climbing in the rugged Cascade Mountains where he developed a love of mountain adventure and an indifference to foul weather.
Today his climbing is focused on the mountains of Alaska and Patagonia, where he's drawn to the steepest alpine faces. His first ascents include The Entropy Wall (VI 5.9 A2+ WI4+) on Alaska's Mt. Moffit and the Torres Traverse (VI WI5+ 5.11 A1 AI6), and a link-up of Tiempos Perdidos and the upper West Face ice routes on Cerro Torre, Patagonia. 
Tag along as he takes us through his climbing progression, from Shuksan to Cerro Torre.
May 19, 2015
Jennifer Wu
The Amazing Night Sky: Shooting from Dusk to Dawn 
Jennifer is a nature and landscape photographer specializing in creating stunning images of the night sky and stars. Over the course of her nearly 30-year career in photography, Jennifer's work has carried her across the U.S. to Yosemite, Eastern Sierra, Death Valley, Big Sur, Alaska, and Hawaii and abroad to Iceland, Tanzania, Namibia, and Greenland and her images have appeared in numerous magazines and books. Since 2009, she has served as a Canon Explorer Of Light, one of just 36 photographers worldwide to be recognized with that honor.
Join the co-author of Photography Night Sky: A Field Guide to Shooting After Dark, for a a visual journey through the night sky in time-lapse movies, and to learn tips for shooting twilight yourself.
For more information: Visit www.mountaineers.org/BeWild, email jille@mountaineersbooks.org or call 206-323-6303.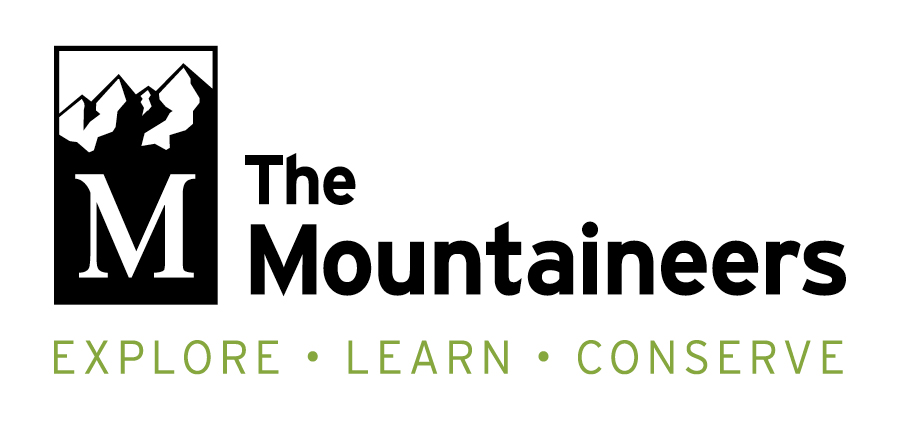 Have questions about Dave Showalter: Capturing the Spirit of the Sagebrush Sea - BeWild 2015 Speaker Series?
Contact The Mountaineers
When & Where

The Mountaineers Seattle Program Center
7700 Sand Point Way NE
Seattle, WA 98115


Wednesday, August 12, 2015 from 7:00 PM to 9:00 PM (PDT)
Add to my calendar