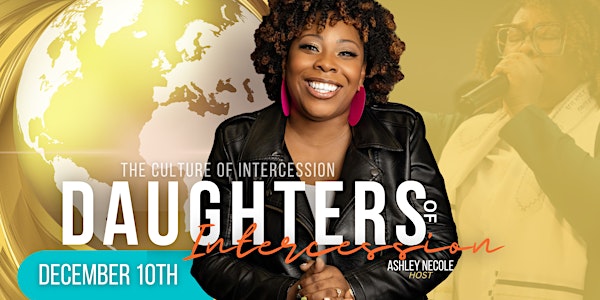 Daughters of Intercession
Join this crash course on intercession! Learn strategies in prayer to obtain, the promise, posture, and power.
About this event
I am super excited to partner with teachers of intercession! Please join us as we give a crash course on intercession! Come receive strategy and revelation concerning all things prayer.
This is a FREE virtual event via Zoom.
Our guest teachers are Agnes Knox, Nijha Middleton, and Michelle Jefferson.
You don't want to miss it!