Event Information
Performers
Location
9:30 Club
815 V St. NW
Washington, DC 20001
About this Event
You Won't Get What You Want
October 26, 2018
If anybody else said it, you might flip them off on principle alone…
However, by titling their 2018 fourth full-length and debut for Ipecac Recordings, You Won't Get What You Want, Daughters send a crystal clear message. The quartet—Alexis Marshall [vocals], Nick Sadler [guitar], Jon Syverson [drums], and Sam Walker [bass]—once again follow the same internal compass that guided them to blur the lines of fickle heavy music sub-genres in the first place and quietly ignite a cult fervor typically reserved for grindhouse phenomena.
In fact, the best way to describe the philosophy and the sound of the quartet is simply: rock 'n' roll.
"I've always felt we decide what a Daughters record is," Alexis exclaims. "It's not a sound or an aesthetic. Daughters is the name of our group and, we will do whatever we want to do with it. If that's a jazz record or an opera, then that's the decision we've made. With that, this feels like the natural progression of things musically."
"We've changed our sound from record to record since the beginning," says Nick. "We always had a very broad interest and taste in music across the spectrum. This is another moment in which we pay tribute to the history of rock 'n' roll as we like it. Since we are a rock band at heart, expect not to expect anything."
Nick acknowledges there was a time expecting another Daughters record might've been met with disappointment. On the heels of their 2010 self-titled offering, the members engaged an indefinite hiatus. Three years later, Robotic Empire founder (and avowed fan) Andy Low tricked Nick and Alexis into meeting for dinner.
"He called me and said, 'Alexis reached out to me, and he'd be open to getting together and trying to make amends with you'," recalls Nick. "What I didn't know was, he said the same thing about me to Alexis! In the end, neither was true. Nevertheless, Alexis and I got dinner. Within ten minutes, we looked at each other like, 'Let's make a new album!'"
"I'd have to equate it to getting the family together for the holidays," Alexis elaborates. "No one needs to be introduced; there's no feeling-out process. We sat down, and the conversation came without being forced. The Daughters talk was almost instantaneous. I'm normally an anxious over-thinker, but none of that came into play that night. It felt inevitable."
In hindsight, that might've been the easiest part. Two sold out hometown shows in Providence during 2013 and accompanying Dillinger Escape Plan during the influential group's final live shows in 2017 bookended the next four years. Throughout that period, the band recorded, but life continued to "happen." Jon split his time between a gig as a professional tour manager and Daughters, while Sam got married, settled in Cranston, and assumed the role of Brewmaster for a beer company. In addition to fronting Fucking Invincible, Alexis collaborated with Paul Barker of Ministry that coincided with the industrial legends' documentary The Fix: The Ministry Movie, and he became a dad (twice). Meanwhile, Nick played in Fang Island, Mythless, Way Out, and a worship band for a local church (it's a long story)—in addition to crafting music for Vans, Converse, Alien Workshop, Oxbow Beer, and various short films and trailers. Along the way, Nick would be diagnosed with Lyme Disease.
"It was a whole lot of shit between those shows in 2013 and now," sighs Nick. "It was life stuff, but it was also about trying to figure out an angle that felt good, fresh, and progressive with respect to the band. However long it took to do something quality, we did that. We didn't force or rush anything. In that respect, we resumed what we've always done. The purpose was to just make a record and play shows."
Culling down a Dropbox of 150 ideas, the musicians recorded the ten comprising You Won't Get What You Want. The minimal wail of first single "Satan In The Wait" belies Alexis's intense spoken word-style delivery as gothic keys magnetically draw the spotlight.
"I'm super proud of the restraint 'Satan In The Wait' has," Nick exclaims. "It's pretty minimal, selective, and more dynamic than many of our other songs. Alexis's lyrics seem to be pretty fucking apt. He really surprised me. It's quite perfect. It's very Daughters, but it's also very complementary to the music. It's probably the coolest song on the record. It's the truest to what I want to be doing with my time and music. As a person, it represents me more than any of the other songs. It's Daughters reduced."
Alexis reveals, "I had originally approached the song in a more minimalist fashion. I was really hoping to capture an early Killing Joke vibe. The more I worked on the track, the more I began to find a story and I began to approach the song as a narrative. It's a story of a simple character, dissociative, and a bit detached from family and society. I was keying into this sort of Cormac McCarthy- or William Faulkner-type America. The character discovers this devilish individual—possibly in his mind or his dreams—and he decides, at the pressing of this devil, to begin murdering, indiscriminately."
Follow-up "The Reason They Hate Me" hinges mechanized riffing and glitchy electronics as the frontman's haunting and hypnotic intonation curls around the hook. "I jokingly say it seems like a fingerless leather glove to me," laughs Nick. "We let our guard down with respect to what we do. It's simple and sharp."
Elsewhere, "Less Sex" dips into a bluesy guitar that could've easily soundtracked a dark moment of True Detective Season 1, while the seven-minute "Ocean Song" spirals into numbing noise oblivion.
In the end, if you want a Daughters record, you'll get it here.
"We're getting what we wanted out of it," Nick leaves off. "As I get older, I like the concept of just sharing things with other people and being somewhat considerate of the folks who listen to music. For all of the nihilism and pessimism we might be associated with, I hope the album provides more ways to connect with others."
"I hold no hopes," concludes Alexis. "Obviously, we would like people to respond positively and enjoy the record, come see us play and so on, but that is completely out of our hands. We've molded this piece of art and now we send it out into the world, hope for the best. Indifference is the true enemy of art—and that falls on the shoulders of the artist as well as the interpreter."
_____________________
HEALTH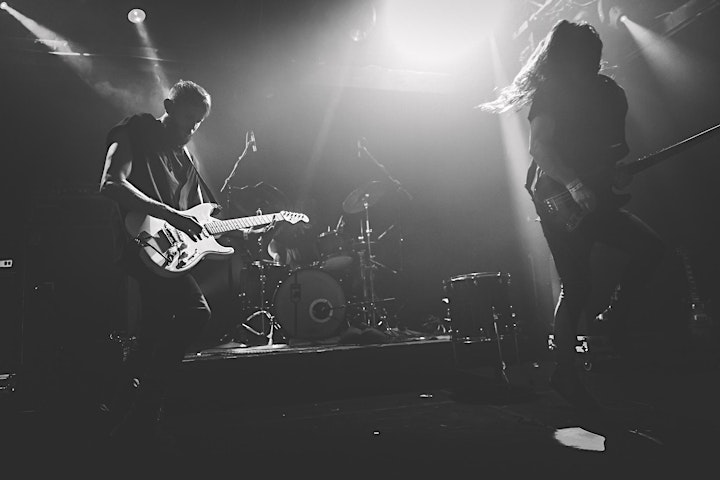 HEALTH formed in Los Angeles in 2006, playing their first shows at The Smell, L.A.'s legendary DIY venue, which also hosts some of the earliest performances of No Age, Mika Mika and Abe Vigoda. "We just sat in a dark room with no windows and tried to figure out how to write a song," HEALTH's singer and guitarist Jake Duzsik says of the band's early days. "Through a process of tug-of-war and cooperation, we started building these weird songs together."
HEALTH released their self-titled debut album in 2007, recorded by the band themselves during a sweltering summer locked in the smell; Pitchfork raved that the self mixed, self produced record "mixes the bombastic pound of Boredoms, the skewed structures of Deerhoof, the tribal thump of Liars, and even the synth squirts of Black Dice and Excepter." This is followed by HEALTH//DISCO (2008) & ::DISCO2 (2010), both projects where HEALTH curated artists & producers to remix their songs to construct two complete albums - featuring Crystal Castles, Pictureplane, Nosaj Thing, Azari & III, Javelin, Tobacco, etc.
HEALTH released their second full-length, Get Color, in 2009. The NY Times said of the album, "HEALTH are high-impact minimalists, building patterns from barbed and brutal sounds...re-examining the art-punk legacy of the 1980s with fresh ambitions and youthful impatience."
The latest album, DEATH MAGIC, was released in 2015 on Loma Vista Recordings. Co-producer and multi-instrumentalist John Famigietti described it as "bigger than anything we've done before but still uniquely our sound." The album received critical praise from The New Yorker, Pitchfork (BEST NEW TRACK) and The FADER, while The Los Angeles Times heralded the band as ""One of the city's best live acts and inventive arrangers of raw noise and eerie vocal melodies... the first hints of DEATH MAGIC suggest a new fidelity, heaviness and precision, along with a marked clarity in singer Jake Duzsik's vocals."
HEALTH has played sold out shows and festivals around the world ranging from Coachella to Primavera to Austin Psychfest, and toured with Nine Inch Nails and Gary Numan.
http://www.youwillloveeachother.com
_____________________________
SHOW ME THE BODY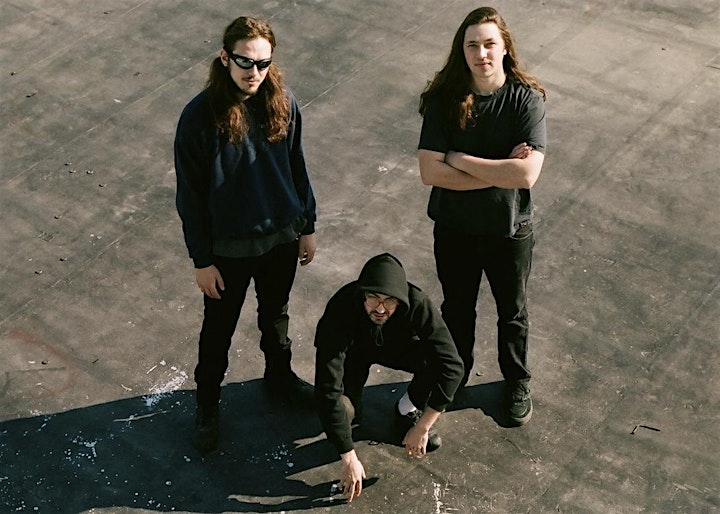 Show Me The Body (SMTB) was formed in New York City in 2009. They released "Yellow Kidney" independently in 2015 followed by the "SMTB" EP released via the Letter Racer Collective that same year.
After signing with Loma Vista and releasing their debut album "Body War" in 2016, SMTB began touring the US and Europe. Upon returning home the band began a collaborative mixtape project called "Corpus 1" released in 2017. The mixtape featured a broad range of artists and friends who SMTB felt were comrades and innovators, marking the beginning of a community effort spearheaded by SMTB known as Corpus. In the same year, SMTB released a two song Ep called "Challenge Coin", recorded at Electric Lady Land not far from where the band originated. Between the fall of 2018 and the beginning of 2019 SMTB produced and recorded three projects. All projects; "Grudge 2" by Dreamcrusher, "Machines Smoke" by Tripp Jones, and "Enemy" by Dog Breath, were released via Corpus. In 2019 SMTB presents their sophomore album, "Dog Whistle," produced by Chris Coady, Show Me The Body, and Gabriel Millman (original drummer and in-house producer). Dog Whistle was written in Long Island City, Queens and recorded in Los Angeles California in the summer of 2018.
Performers
Date and Time
Location
9:30 Club
815 V St. NW
Washington, DC 20001
Refund Policy