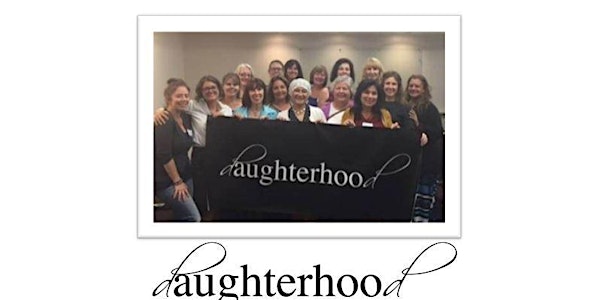 Multiple dates
Daughterhood Circle for Women Caring for Elderly Parents
Daughterhood Circle for Women Caring for Elderly
By Pillars of Light & Love Empowers Youth and Adults
Date and time
September 6, 2019 · 9am - June 15 · 5pm PDT
About this event
Currently this is an ONLINE event. Please email rosannecc@gmail.com for login information.
Daughterhood Circles are small groups around the US that get together regularly to hang out, relax and help each other navigate caring for aging parents. A growing aging population means more people — particularly women — find themselves with unexpected responsibilities for a frail parent's care. Daughterhood Circles aim the power of community and friendship directly at the challenges that come with this new life phase.
The Empowering U Center is happy to host a local Daughterhood Circle. This will be facilitated by Daughterhood Circle Leader, Rosanne Corcoran, who is currently caring for her elderly Mother and understands the journey.
To learn more about Daughterhood, check out their website which also contains some great resource articles https://www.daughterhood.org. You can reach Rosanne Corcoran at 610-212-4038.
Learn more about Pillars of Light and Love and their workshops and support groups at the Empowering U Center at www.PillarsofLightandLove.org
About the organizer
Pillars of Light and Love is a non-profit founded by Kathy Opperman in 2014 which is focused on Stress and Life Management for ages 5 to adult. Our goal is to educate youth and adults to reduce stress, strengthen self-esteem, overcome anxiety, build confidence, achieve effective coping & positive communication skills, and healthy relationships. Most all workshops are FREE! Donations are always appreciated. Learn more at www.PillarsOfLightandLove.org