Description
After selling out our first 2 Dating In LA discussions, Noir Unicorn is BACK with Dear Uzuri for DATING IN LA 3: Sex, Cheating & Communication
---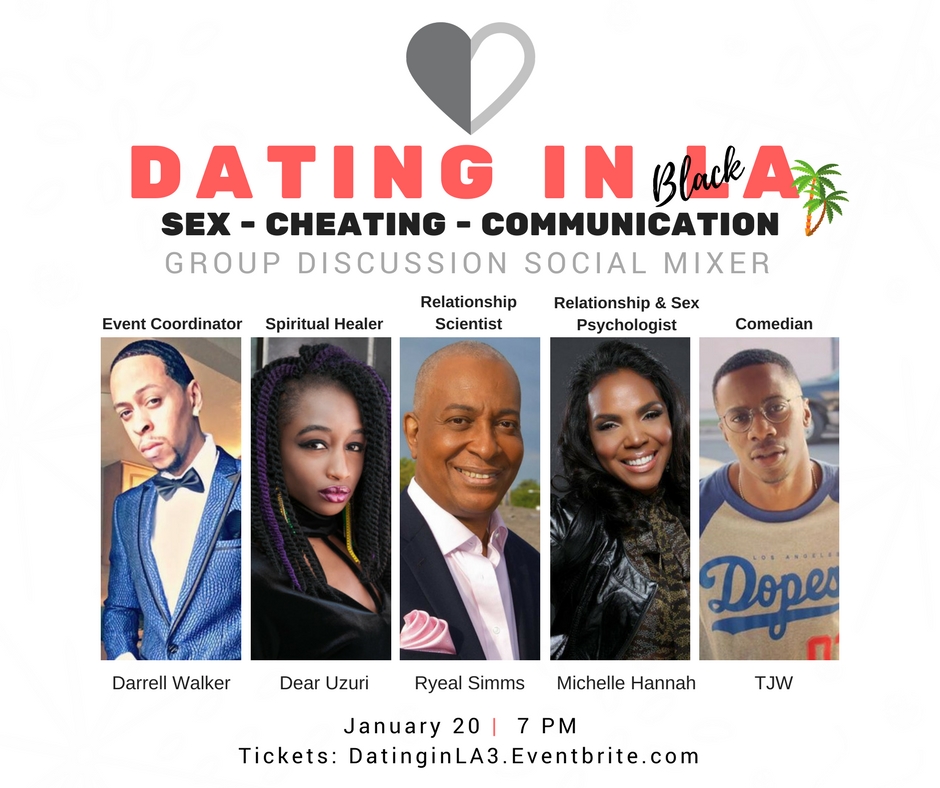 Dating in LA is an open and honest group discussion social mixer series that addresses being Single and Black in Los Angeles with an open bar, refreshments, and strategic networking.
At our last 2 Dating in LA group discussions, we addressed dating outside of race, abuse, self-love, marriage and the friendzone. In this discussion, we are discussing Sex, Cheating, & Communication with hosts, Crys Watson & Brandon Sankara!
How long should I wait to have sex with someone I'm dating?
Is it true that once a Cheater, always a Cheater?
I'm celibate, how soon should I tell the person that I'm dating?
I'm dating this amazing person but the sex is wack, how do I tell them that they're not giving me what I need?
Is monogamy natural?
Is giving head considered sexually immoral?
We want to hear what YOU have to say!
Our mission with the 21+ Dating In LA group discussion social mixer is to break down the stereotypes of Black Men & Women and strengthen the communication. This is our first step to deconstruct the communication barriers in the African-American Community over an open wine bar and refreshments.
LIMITED TICKETS AVAILABLE!
---
Donation: A portion of the proceeds will be donated to #aNUperiod and we will be accepting Feminine Care Product Donations at the group discussion. All items will be packaged and distributed to our Homeless Sisters in need January 21st . Info: www.gofundme.com/noirunicornmission