Description
How do you measure a good-looking conversation? What is the value of mess? When can you count on it?
Accounting exists as a social practice and is increasingly present in our everyday lives. Accountants exude palpable levels of loyalty, trustworthiness and conservatism. They safeguard our profitable interests and hold us to account, ensuring our faithful representation.
Interdisciplinary artist Bek Conroy is Monash Business School's inaugural artist-in-resident, playfully investigating accounting and the everyday. Dating an Accountant is a performance investigation that explores the uncertainties of accounting procedures and the necessity for love and courtship. This project was first initiated by the artist Dr. Rebecca Conroy as Dating an Economist which in 2015, saw her travel across 3 countries dating 5 economists to record her findings for an audio piece commissioned by Radio National.
In this current iteration, the artist will invite 6 accountants to go on a 'date' with her for 30 minutes, the results of which will be filmed and made into a short video that explores value, the complexity of accounting language and the contradictions and complications of measuring the emotional lives of humans.
We are incredibly proud to partner with CPA Australia to co-host this industry event that will showcase the findings of this work with a panel of invited guests, opening up the big questions around value, the messiness of human emotion, and some ill-conceived assumptions about the market place.
The Monash Business School artist-in-residence program intends to foster new collaborative connections between art + business. Performance led artistic interventions and radical provocations aim to explore the messiness of business, creating deeper more integrated conversations that invoke new ways of seeing and engaging with our world.
Join our creative panel to explore the developing conversation on the need for creativity in accounting, integrated thinking and new forms of accounting language.
#DatingAnAccountant #CostEffectiveLove #ProfitableInterests #SocialAccounting #AccountableLoving #HoldingToAccount #FaithfulRepresentation
5:30pm - Registration
6:00-7:00pm - Panel
7:00-7:30pm - Artist Q&A
7:30-8:00pm - Networking

PANEL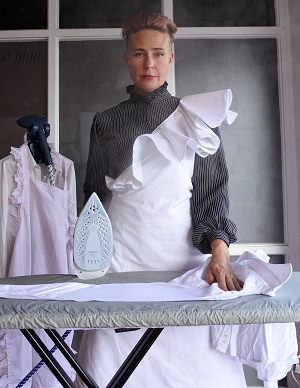 Dr. Rebecca Conroy, Independent Artist
Rebecca Conroy (bekconroy.com) is an interdisciplinary artist working across site, community engagement, and performative interventions through artist led activity. Her work is bound up in mimetic strategies and the playful occupation of non-art fields such as urban planning, economics, and housing, particularly where it concerns the behaviour of cities and the rise of the creative entrepreneur within finance capitalism. She has previously worked in the role of Festival Director (Gang Festival), Associate Director (Performance Space); Provocateur (Splendid Arts Lab & Artist Wants a Life) and has been the co-founder and co-director of two artist run spaces in Sydney, The Wedding Circle and Bill+George. From 2011 – 2014 she was conductor of The Yurt Empire, a rogue housing project and encounter in the inner city of Sydney. In 2015 she spent 3 months going on a series of dates with economists in Europe and North America, for an audio piece called Dating an Economist commissioned by Radio National (2016). In November 2017, she premiered her new work Iron Lady, a performance intervention—part espionage, part invisible labour, set in the finance district. She is currently devising plans for an alternative economy in the shape of A Very Beautiful Laundromat for 2018 working with a collective of art workers called Money Laundering Ladiez.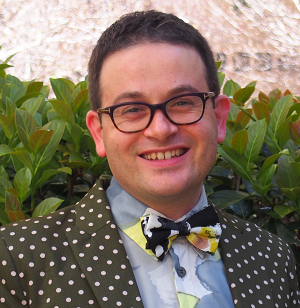 Associate Professor Nick McGuigan, Monash Business School
Nick is involved in applied research, focusing on the enhancement of educational programs of accountants. His research interests include student conceptions of learning, integrated thinking and creativity, innovation, systems design and regenerative economics. Nick has led and/or taken key roles in competitive research funded projects equating to over one million Australian dollars, including Federal State level grants in both Australia and Germany. He has published widely in international accounting and education journals, presented at numerous conferences and been invited to present at research centres and professional organisations in Europe, Australia and New Zealand. Nick has held visiting academic positions in Germany, England and New Zealand and been appointed to various American Accounting Association (AAA) committees. He is currently the Co-Chair of the Accounting and Finance Association of Australia and New Zealand (AFAANZ) Accounting Education Special Interest Group. Nick is an Associate Editor of Issues in Accounting Education, Accounting Education and Higher Education and Research (HERD) journal.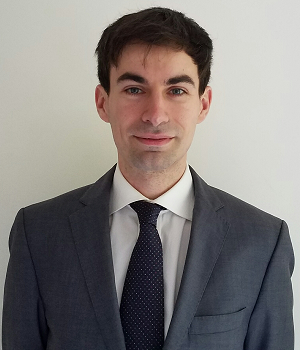 Dr. Alessandro Ghio, Monash Business School
Alessandro Ghio is an Assistant Lecturer in the Department of Accounting at Monash University. His research focuses on issues surrounding financial reporting and the critical use of accounting information. His work has been presented at various national and international conferences, such as the American Accounting Association (AAA) Public Interest Section Meeting, the Canadian Academic Accounting Association (CAAA), the European Accounting Association (EAA) Annual Congress and the International Congresses on Social and Environmental Accounting Research. Prior to joining Monash University, Alessandro has been a visiting scholar at Indiana University and a consultant for the Italian Ministry of Education for social mobility in education.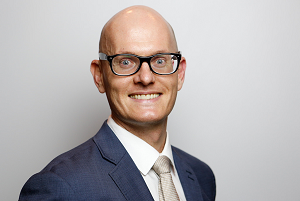 Panel Moderator

Adam Suess, CPA Australia
Adam is the Regional Manager, Education - Australia and New Zealand at CPA Australia. Adam leads a team that connects CPA Australia with students and academics across universities in Australia and New Zealand. Adam is also currently completing his PhD with the School of Education and Professional Studies at Griffith University.

Proudly sponsored by the Monash Business School | Monash University