Description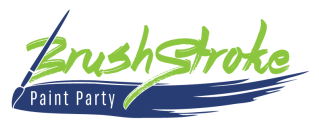 "Rainbow Lion" Date Nightor Single Open Paint
Sunday February 3rd
Open Seating Available for 15 couples
Doors Open at 2:00pm
Painting from 2:30-4:30pm
$35 per person; $30 for members
Create a masterpiece that will look good by itself or really turn heads when it is displayed side by side in your home! BrushStroke provides the painting supplies. All you need to bring is your sweetheart and your own refreshments!
Reservations required. In order to reserve your spot all guests must contact BrushStroke in advance.
2 hour painting session with one of our talented BrushStroke Artists. Doors open at 2:00pm, all guests are welcome to bring their own drinks and food!
We supply the canvas, paint, aprons and brushes.
Accepting cash,checks, debit/credit. BrushStroke Paint Party, 205 Church St, Naugatuck, CT 06770.
Call ahead to make your reservation 203-632-5309