Description
JOIN US IN CELEBRATING TWO VOLUMES EXPLORING TRANS-GENERATIONAL TRANSMISSION OF TRAUMA – its on-going impact, its effects on the 'other' and its repair and our resilience.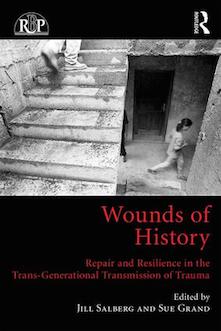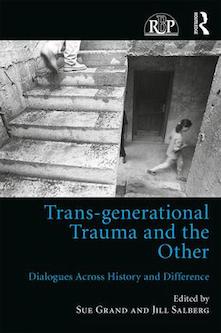 Wounds of History takes a new view in psychoanalysis using a trans-generational and social/political/cultural model looking at trauma and its transmission. The view is radical in looking beyond maternal dyads and Oedipal triangles and in its portrayal of a multi-generational world that is no longer hierarchical. This look allows for greater clinical creativity for conceptualizing and treating human suffering, situating healing in expanding circles of witnessing. The contributors to this volume look at inherited personal trauma involving legacies of war, genocide, slavery, political persecution, forced migration/unwelcomed immigration and the way attachment and connection is disrupted, traumatized and ultimately longing for repair and reconnection.
Often, our trans-generational legacies are stories of 'us' and 'them' that never reach their terminus. We carry fixed narratives, and the ghosts of our perpetrators and of our victims. We long to be subjects in our own history, but keep reconstituting the Other as an object in their own history. Trans-generational Trauma and the Other argues that healing requires us to engage with the Other who carries a corresponding pre-history. Without this dialogue, alienated ghosts can become persecutory objects, in psyche, politics, and culture. This volume examines the violent loyalties of the past, the barriers to dialogue with our Other, and complicates the inter-subjectivity of Big History. Identifying our inherited narratives and relinquishing splitting, these authors ask how we can re-cast our Other, and move beyond dysfunctional repetitions - in our individual lives and in society.