Description
DATE CHANGED from 2/8 to 2/22

due to the Eagles Parade. Please email events@collegeofphysicians.org with any questions. Thank you!



---
Join us for a screening of iconic silent horror film Vampyr (1932), with a live score from Not-So-Silent Cinema!
View the Not-So-Silent Cinema "Vampyr" trailer here.
Pretzels, drinks, and complimentary museum admission will be available from 5:30pm-7pm, followed by the film screening, a brief lecture and musical performance. No one will be admitted past 7:20pm.
Please note that this event frequently sells out. Purchase your ticket ahead of time online to avoid missing out!


Famed Danish director Carl Th. Dryer's film Vampyr (1932) is among his finest works. Dryer's Vampyr uses a soft focus technique to conjure a hallucinatory dreamscape - or in this case, a nightmare. Allan Grey, a student of the occult, stumbles upon the village of Courtempierre, which has fallen under the curse of a vampire, and becomes entangled in its mystery. Can he save the village from its spell and make it out alive?

The film will be preceded by a short lecture by Linda Lee, folklorist and co-curator of our exhibit, "Poisoned Sleep: Frankenstein and Sleep Paralysis" in tandem with the Rosenbach Museum and Library. Lee will speak about the folklore surrounding the creatures we know as vampires, and the medical conditions that may have contributed to their enduring allure as figures of the night.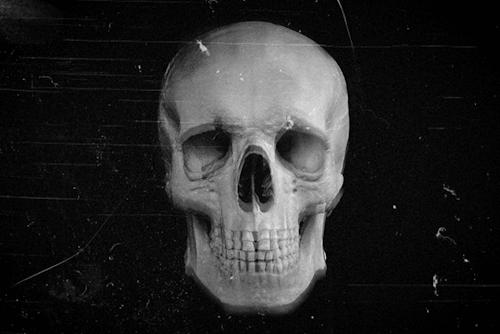 Source: https://media.giphy.com/media/NDYVxv5H6XLuo/giphy.gif
About Not-So-Silent-Cinema
Not-So-Silent Cinema is the project of Philadelphia composer Brendan Cooney. Cooney pulls together different groups for each of his film projects, creating diverse mash-ups of musical personalities from different music scenes to create lively new platforms for interaction and creativity. His scores are tightly composed, time-coded and thematic but also have plenty of room for improvisation and interaction between players.
About Linda J. Lee
Linda J. Lee holds advanced degrees in Folklore from the University of California at Berkeley and the University of Pennsylvania. She is an instructional designer at the Wharton School of the University of Pennsylvania, where she helps faculty use technology in their courses, and she teaches folklore courses for Penn's School of Liberal and Professional Studies, includingIntroduction to Folklore, American Folklore, Fairy Tales, and Folklore and the Supernatural. Her research focuses on how traditional narratives are transformed in contemporary popular culture. She co-curated "Grimms' Anatomy: Medicine and Magic 1812-2012," currently on exhibit at the Mutter Museum of the College of Physicians of Philadelphia, and she has a chapter on fairy tales and reality television in Channeling Wonder: Fairy Tales and Television (Wayne State University Press, 2015).
Tickets are transferable, but not refundable.
Questions? Email events@collegeofphysicians.org