Dataveillance and Everyday Consciousness in the 'Smart' City
When and where
Location
OpenITP @ NAF Offices 199 Lafayette St Suite 3b New York, NY 10012
Description
As a New Yorker, you are subject to a degree of surveillance
you are probably not aware of.
On a constant basis, you are surrounded by various surveillance technologies such as drones, CCTV cameras, license-plate readers, etc. In addition, did you know that your smartphone triangulates where you are 24x7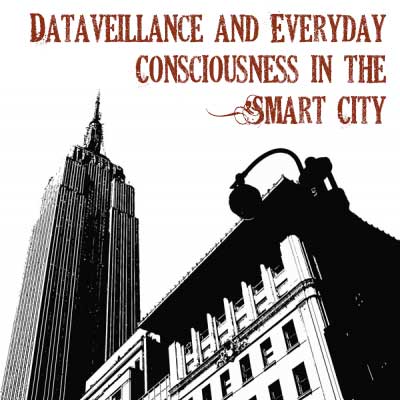 Join

Gregory Donovan

as he explains who is tracking your movements, how they are doing it, and why. In addition, learn how how city dwellers can take control of their privacy and security. The presentation will offer:
An introduction to smart urbanism, with a specific focus on the surveillance practices and the platforms it entails;

A critical discussion of how proprietary media and dataveillance link up with a historical geography of urban privatization;

And a framework for understanding
cryptography and other anti-surveillance practices as consciousness-raising activities in the contemporary 'smart city'
Surveillance doesn't have to be an accepted part of city living. Last year alone, Iowa City unanimously passed a law banning a large number of surveillance technologies. Find out what the situation is in in New York.
-------------------------------------------------------------------------------------------------------------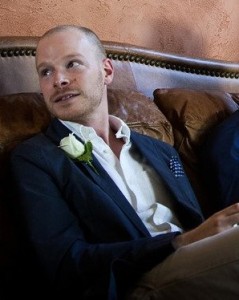 Starting in Fall 2014,
Gregory Donovan
will be an Assistant Professor of Communication and Media Studies at Fordham University. Founder of OpenCUNY, Gregory's research looks specifically at young people's everyday participation and development within proprietary media ecologies.
His work is guided by an ontological and epistemological stance that assumes space, media, and knowledge are most just and meaningful when collaboratively produced and governed.

He received his Ph.D. in Environmental Psychology with a certification in Interactive Technology and Pedagogy from the CUNY Graduate Center, is a founder of the OpenCUNY Academic Medium, Director of Digital Research for Brooklyn's Public Scholars at the Public Science Project, and currently co-editing (with Suzanne Tamang) a themed issue of The Journal of Interactive Technology and Pedagogy on Media and Methods for Opening Education.

In May 2013 Gregory spoke on behalf of his fellow graduates at the CUNY Graduate Center's Forty-Ninth Doctoral Commencement and argued for the importance of critical inquiry and public scholarship in building more just information societies.
---
May agenda for Techno-Activism 3rd Mondays.
This event occurs every month, held simultaneously in different cities throughout the world.