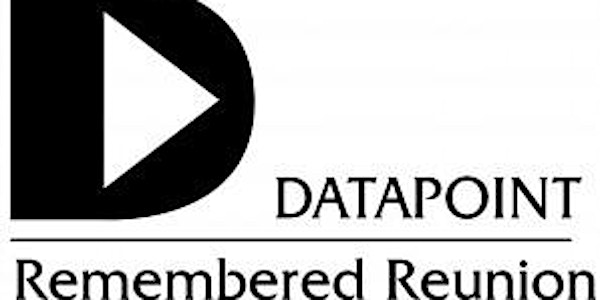 Datapoint Remembered Reunion 2019
When and where
Location
San Antonio Museum of Science and Technology 102 Mabry Drive San Antonio, TX 78226
Description
And, the countdown begins for the 2019 Datapoint / Intelogic Trace Reunion on Saturday, October 12th from 12:00 noon - 4:00 P.M., to be held at the.San Antonio Museum of Science and Technology (SAMSAT)!!!!!

SAMSAT is located in Port San Antonio, which is the site of the former Kelly Air Force Base, a large and dynamic technology & innovation campus - a place that provides connected solutions in an increasingly connected world.
At the reunion, you will have the privilege of touring the SAMSAT, which houses a major collection of early tech artifacts, including exhibits of the Datapoint collection. In additon, we may be honored with an extended tour of the museum's expansive warehouse; and perhaps, a peek at the future site of the museum's Phase 2 home!
Currently, the museum does not have an inhouse restaurant, so we are catering your lunch. The lunch menu is:
Bar-B-Q Chicken & Sausage Plate, which includes grilled chicken, smoked sausage, potatoe salad, green beans, rolls, pickles, onions; and a garden salad, dessert, and iced tea!
Make your reservations to attend NOW - $15.99 per person - includes admission to the museum, a tour, and a great meal with with old friends! In addition, Raffle tickets will be available for many opportunities to win prizes!!
The caterer requires a head count ASAP - RSVP online at Eventbrite Datapoint Remembered Reunion 2019.
Help us spread the word about this year's reunion - call your friends today and let them know to RSVP & join us!
We look forward to seeing you on Saturday, October 12th at 12:00 noon, at the San Antonio Museum of Science and Technoloy (SAMSAT).
Sincerely,
Datapoint / Intelogic Trace Reunion Committee