Description
We're running an Online Hiring Event on December 22nd, 2018, to hire Database Chief Architects ($100K/yr).
Online Hiring Events are live forums designed to enable you to understand the role and requirements through an interactive Q&A session followed by a self-directed testing process. The testing takes between 3-5 hours to complete. It's worth taking the time to finish all the tests because we evaluate every single complete application to find the top talent.
This event will include all testing required to apply for the role. Upon grading the tests, and if you advance, we will set up an interview with the hiring manager.
You can see more details about this role here:
https://www.crossover.com/database-chief-architect?utm_campaign=Dec22event

---
We are looking for Database Chief Architects who would revolutionize how database services are provided in the cloud. We expect you to push the limits of the technology and provide high quality of service to all tenants while developing an architecture that is both highly reliable and simple.
You will respond to alerts or events that impair or degrade services and could cause outages that impact availability. You will identify root causes, single points of failure, and eliminate them through remediation and execution.
A successful candidate should be able to proactively plan, implement, and maintain DB operational services, backup, and recovery; scaling and capacity planning activities, and administration and management of all database software patches and upgrades.
This role will also support the database application programming activities of engineering or professional services staff as needed. You must be able to handle heavy workloads, multi-task efficiently and be able to switch gears in a moment's notice.
Candidate Requirements:
Bachelor's degree in Computer Science, Computer Engineering, or Electrical Engineering.

3+ years of hands-on experience with AWS Aurora Services for both MySQL and PostgreSQL.

3+ years of hands-on experience with MSSQL on AWS.

Hands-on experience with Oracle Database is considered a plus.

3+ years of experience in an architect or similar role in the last 5 years.

Practical experience in monitoring and tuning databases to provide high availability service.

Good proficiency in the English language

Nice to Have:
Experience with AWS cost optimization and service management

Experience with database backup and recovery

Experience with configuring and maintaining virtual servers
System Pre-requisites
These are the recommended and minimum system requirements for participating in the online hiring event.
Any one of the below database engines, based upon your skillset and the project you are going to choose:
-SQL Server 2012+
-Oracle 11g+
-MySQL 5.6+
Register by clicking the green button. The Webinar address and test platform link will be sent to confirmed candidates by email.
Join our community of remote professionals!
We have over 4,000 Crossover team members and are growing our network around the world. Watch this video to hear from team members in Brazil, Russia, Poland, Argentina, Turkey, Romania, Ukraine, and Hungary. https://youtu.be/L_hhRUutsko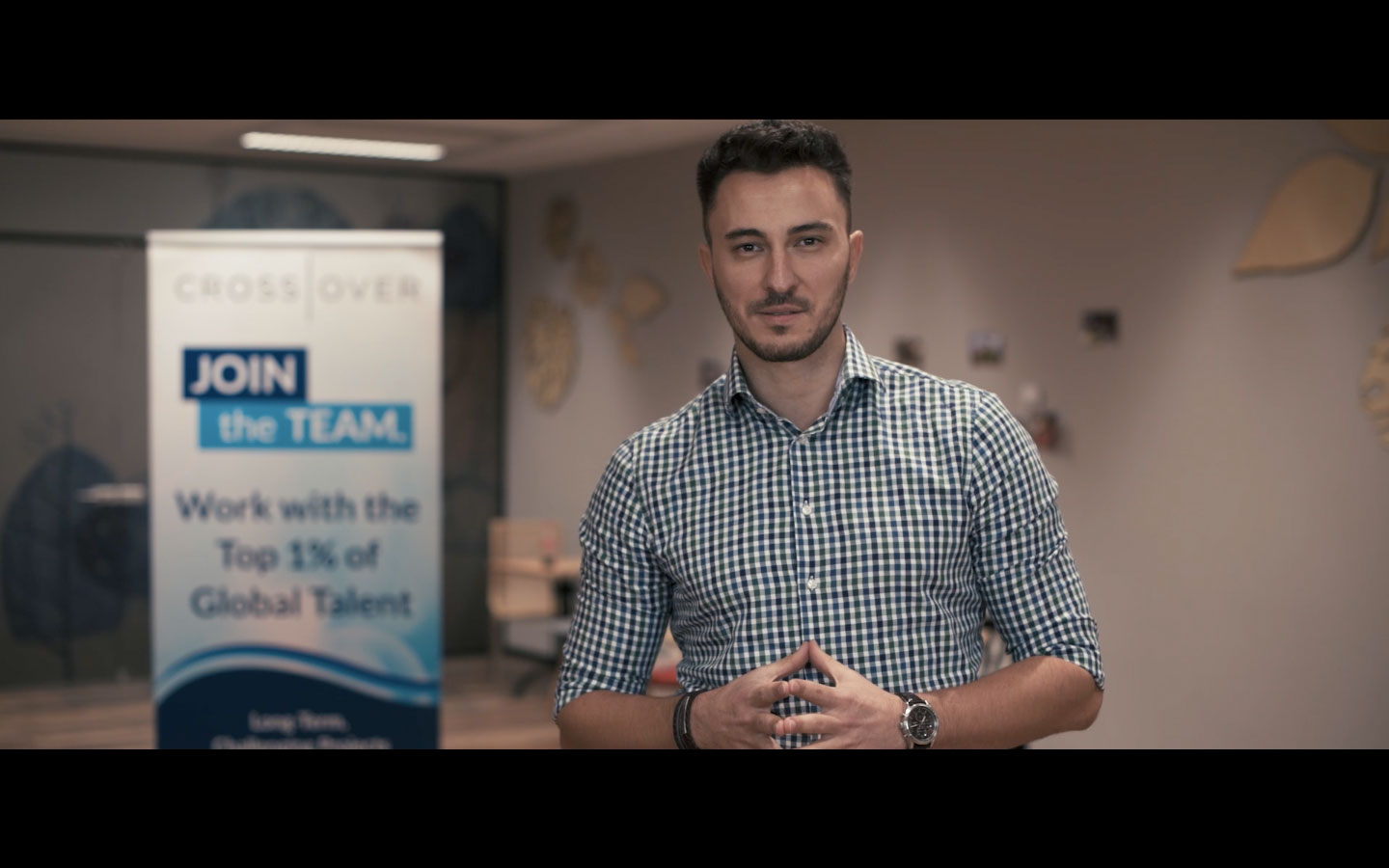 Watch our Pre-Event Checklist Video: