About this Event
Note: We are monitoring the Covid-19 pandemic and if prudent per local, state, and national health authorities we will change this to a virtual offering. However, even if we do a virtual offering, we will maintain our small workshop size to get maximum impact. We will let you know in advance if we do this. Thank you for your support and understanding in advance.
Whether you're in marketing, human resources, finance, operations, or analytics, being able to understand data, pull out key insights, and communicate data effectively is now critical to your own career growth and to driving your organization forward.
In the Data Visualization & Storytelling workshop, you will get hands-on experience with using data to visually and verbally communicate insights that drive action. The course is divided into two half-day sessions and see overview below. Throughout the day there is a strong emphasis on applied learning so bring one or two things you have been working on where data visualization and data storytelling play might prove valuable. This workshop is tool agnostic and applies equally to all tools.
Have a team of 4+ attending then reach out and we will provide a 15% off discount code.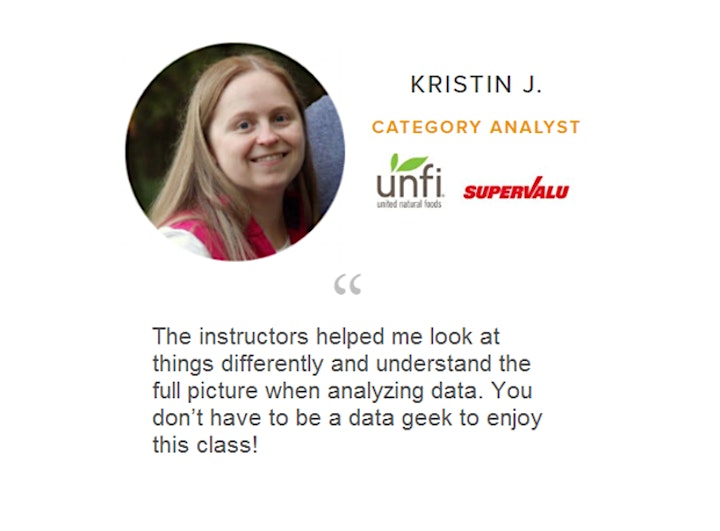 Workshop Overview
Morning Session: Getting the Most From Data Visualizations & Dashboards
Identifying and understanding your audience and purpose
Data visualization best practices
Delivering dashboards that actually get used
Afternoon Session: Designing and Communicating a Compelling Data Story
Designing your story for your audience and purpose
Developing a compelling data narrative
Delivering a human-centered data story
In addition to the workshop, each attendee will be given a copy of the "Data Storytelling and Visualization Reference Guide" and a comprehensive list of additional resources for reference and continued learning.
Who Are We?
Dave Mathias and Matt Jesser from Beyond the Data. With over 25 years of combined experience leading data, analytics, and training for Fortune 100 companies down to startups, we know how to help you drive your organization forward through data.
Beyond the Data is one of the few firms that focus completely on the area of data literacy. Their passion is in helping people like you improve their work and lives by using data. Also check out their Data Able podcast, a bi-weekly about harnessing the power of data to make a greater impact in your organization and community.