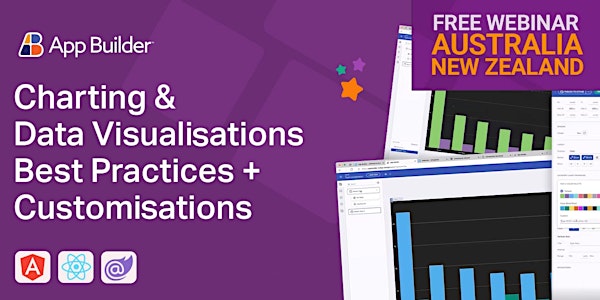 Data Visualisations – Best Practices for Angular Blazor React!
Join us and learn how App Builder delivers the best Data & Analytics Visualisations and charts for Angular, Blazor and React.
About this event
Data Visualisation is key for every business app, and with App Builder, you won't be disappointed with rich support for all of the most common business charts! In this session. we will look at the beautiful styles and interactions, backed by a rich API that delivers the best data & analytics visualisations and charts for Angular, Blazor and React.
Join us to see:
Our variety of charts such as Pie, Area, Bar, Column, Line, Point, Step Area, Step Line, Spline, Spline Area, and Waterfall and more!
Limitless styling capabilities to customise, create and edit your own themes to match your brand including font, colour and palettes
How to bind Web APIs from SQL Server to charts in App Builder
Zero compromise on performance and zero compromise on user experience when using App Builder charting
At the end of this code-focused webinar, you'll have all the knowledge you need to build the best and fully customisable charts and visualisations with App Builder!