Description
Join us in Lausanne!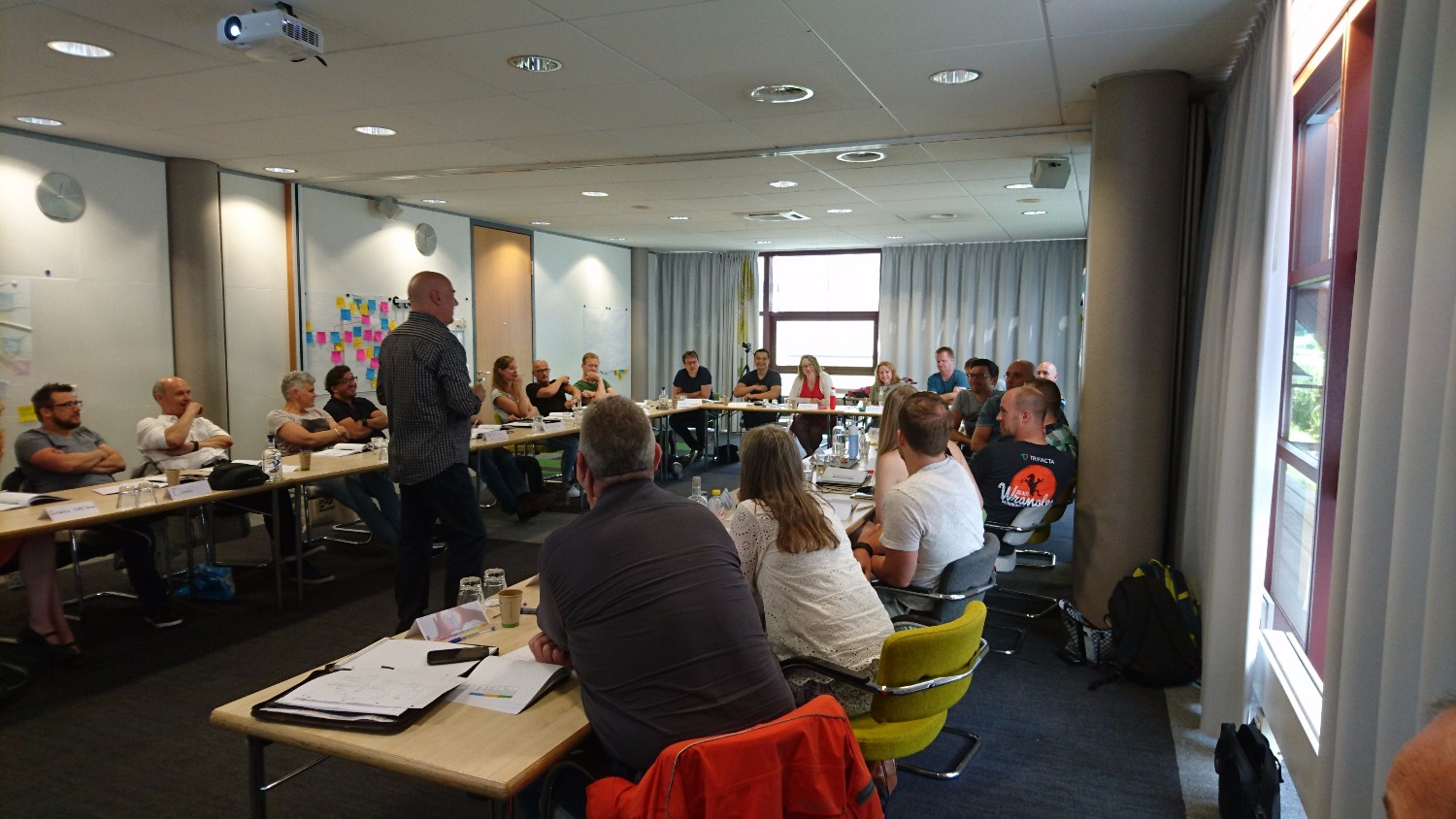 What This Course Delivers
This is a course on data vault modeling. It covers the complete scope of topics required to understand the data vault modeling approach and how this approach supports the goals of the data warehouse.
Topics covered include understanding the concept behind data vault, the data warehousing modeling requirements that drive this approach, how the data vault addresses these needs, the idea of the core business concept and the enterprise-wide business key, Hubs, Links, Satellites, backbone models, tracking history, modeling process, loading and sourcing the data vault model, comparing the pros, cons and fit of different modeling approaches, Link design topics, understanding Satellite attribution, source-driven versus business semantics, data integration around Hubs keys, dealing with hierarchies, and practical modeling topics.
Target audience :
This course is intended for business intelligence and data warehousing professionals. The class is perfect for those who are just beginning to work with data vault. In addition, the course is well suited for those who have heard about data vault and are interested in learning what it really means.
Data Modelers, Information Modelers, Data Architects, Information Architects, Business Analysts, Business Intelligence and Data Warehousing managers, designers, project leads and project owners, DW DBAs, Data Mart designers, Integration Experts, ETL Developers, and Functional Area Representatives.
Because the data vault concepts are closely aligned to the business, those working DWBI from both business and technical perspectives will benefit equally from this course.
Description :
Data Vault modeling is quickly becoming the standard approach for modeling the data warehouse. Compared to other popular approaches, data vault modeling represents a paradigm shift – a new way of thinking. Realizing the full benefits of this approach means embracing this new paradigm in its entirety. This course is intended to cover all of the key components that make up the data vault modeling paradigm - distilled into a single day. As such it goes beyond an introduction to arrive at a thorough and practical overview. Because there is a great deal to cover, this course includes a rich set of resources and materials. These are intended to support the learning process before and after the training day itself.
Content :

This course consists of three (3) components: The one day classroom course, the online video lessons, and the course materials.
Classroom course day

Lectures
Case Lab
Exercises

Online video lessons

Data vault fundamentals
Related data warehousing & Architecture topics

Course materials

Class presentation deck
Workbook
Lab
Guide
Book
All components are designed to work together by communicating a consistent and clear message concerning the fundamentals of data vault modeling.
Click Register Now above to secure your seat. For other payment options, contact us HERE. Upon registration you will receive a confirmation email.
The instructor:
Remco Broekmans
Remco Broekmans, educator, trainer, and advisor. Remco is working on Business Intelligence and Enterprise Data Warehousing (EDW) with a focus on modeling and architecture including Ensemble and Data Vault modeling. Remco works internationally in Europe and is based in the Netherlands.
Remco worked for several consultancy companies in the Netherlands before starting his own companies, Coarem and BI Academy. He has worked a consultant throughout the complete field of business intelligence from reporting, ETL and modelling. The last 15 years Remco is teaching different classes on business intelligence and data warehousing. Since 2006 Remco is closely involved with the Data Vault classes from Genesee Academy and authorized trainer from Genesee Academy since 2014. Courses delivered through Genesee Academy use blended and On-Demand DWBI training videos at http://www.DataVaultAcademy.com.
Specialties: EDW, Data Modeling, DWBI Architecture, Ensemble Modeling, Data Vault Modeling, Speaking, Advising, Data Vault, Agile Data Warehousing, Education, Training.
Frequently Asked Questions:
Q: Who is the targeted customer?
A: Business analysts, ETL (Extract, Transform, Load) developers whose responsibility may be to design a company's data storage system as well as Data modelers and architects.
Q: What business problem does this course material help resolve?
A: Companies have had issues with the ability to make changes to current data structures without interruption of data integrity and how data is retrieved, or data ingest/digest. The data vault principles are specifically well suited for data integration and historization. When applied to data warehousing programs data vault modeling can provide the organization with some very compelling benefits. These include agility, auditability, adaptability, alignment with the business, and support for operational data warehousing
Initiatives expeditiously. Finally, security is a big concern for all companies and this modelling technique allows data components to be managed individually to prevent full data retrieval.
Q: Now that I've been trained, how do I implement?
A: A technical member of the Genesee Academy can review implementation steps and technical requirements.
Q: What kind of support is offered once I implement the Data Modeling technique?
A: A technical member of the Genesee Academy will provide support as long as you have the Data Vault solution.
Q: What does the training course offer me that I cannot obtain by just reading the book?
A: People attending the course are modeling themselves all three days in class with other students and instructors in order to learn from others and apply what has been taught. Students then take a 3 hour exam with a modelling case.
Q: What will one achieve after visiting this training? What's the added value?
A: After successful completion of the training, one should be able to start modeling an agile data warehouse.